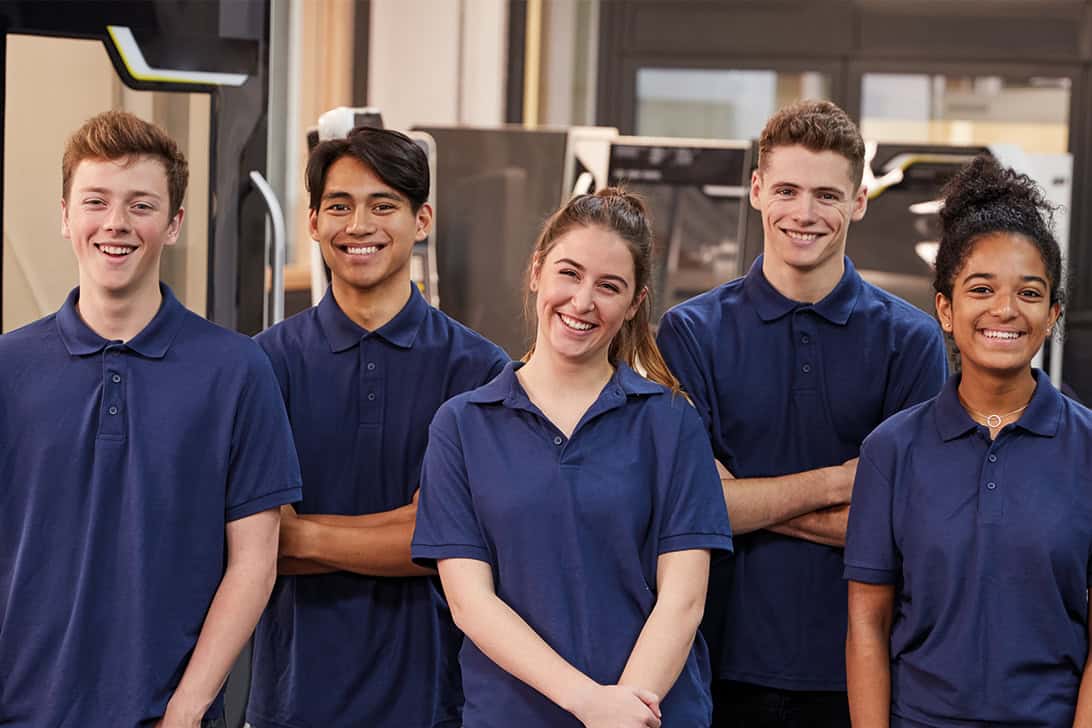 Petroc is leading a partnership of organisations across Devon, Plymouth and Torbay to deliver Experience Works: a programme of employability support and bespoke mentoring that helps 15-24 year olds to get into work, training or education, or supports them to stick with school or college if they are having difficulties. Part-Funded by the European Social Fund, ​the project will run until May 2023.
In a competitive jobs market, one of the difficulties many young people face is how they can demonstrate their potential to employers if they have limited work experience on their CV.  Experience Works creates real-world opportunities through social action and workplace learning that help them to develop and document the transferable skills they need to show an employer they are work-ready. And at the same time it provides tailor-made support to build their confidence, whatever ups and downs they are facing.
The young person is introduced to a mentor, who will work with them to pinpoint their talents, barriers and ambitions and then identify any gaps in skills or experience that can be tackled. The mentor will be their key support whilst on Experience Works, but participants will also go on to join group sessions and improve their people skills working with others. Using a toolkit called the Employment Key, the participant will focus on building a portfolio that shows an employer or training organisation that they are ready to work and learn.
This will be done through regular sessions that could include:
Regular one to ones with their mentor who will help them to build their confidence and understand the progress they are making and work towards the goal of employment, education or training. They will also help them to tackle any areas of their personal life where they need help and signpost on to specialist support where appropriate e.g. housing, NHS services.
Workplace learning - this could be short placements, mock interviews, virtual work experience, the opportunity to connect with employers to understand their workplace, business or industry.
Volunteering and social action - to build deeper links with the community around them and to gain and demonstrate skills and attributes like timekeeping, teamwork, problem-solving; resilience; stamina; self-worth.
Opportunities for short tasters and training on a range of topics for example digital skills, manual handling; food hygiene; first aid; customer service.
Employability sessions using the Employment Key Toolkit that focus on developing and demonstrating transferable skills, job search, interview techniques and pull together a tangible pack of evidence including a CV and references.
The option of in-work support to help the young person transition into work or training when they progress.
Support is flexible, with mentors and participants creating a package of activities that meet their needs. The time commitment each week could be anywhere between 2 and 16 hours a week, depending on the type of sessions booked. It is ensured that the time the young person spends on the project doesn't interfere with their ability to claim relevant job-seeking benefits.
Petroc is proud to work with the following partners across the county to deliver Experience Works: Battling On; Citizen's Advice; Devon Communities Together; Groundwork South; The Prince's Trust.
If you know a young person who might benefit from this support or if you want to find out more contact experienceworks@petroc.ac.uk.