Health and Social Care Skills Accelerator Programme
The Health and Social Care Skills Accelerator Programme (HSSAP), is an exciting new programme, part-funded by the European Social Fund (ESF) and developed by Devon County Council, in partnership with a consortium of all the Devon NHS Trust, three local authorities and further education providers, with representatives from adult social care providers, primary care and Proud to Care.
The HSSAP programme has three strategic components:
Develop pathways into the health and social care sector
Development and upskilling of staff in health and social care roles through Level 2 and Level 3 progression, with both apprenticeship and non-apprenticeship pathways on offer
Progression from apprenticeships into higher-skilled occupations e.g. Nursing, social work, allied health professions etc.
The project reinforces Devon's long-term plan by supporting the shift to delivering services in the community. New individuals will be recruited into the sector and applications are encouraged from people with a mix of backgrounds, including those with a disability, those from deprived communities, older people and women to progress to higher-level roles.
Research shows that 48% of people working in the adult social care sector in Devon do not have any qualifications in health and social care. This seeks to address this by supporting career development of those in the sector.
Petroc is providing a variety of free and flexible courses designed to support individuals on their journey to finding the right role, and guidance through further career development.
Take that next step in empowering those people that need it most in your community to explore their potential and reach their goals.
Are you eligible?
To access this programme, you need to:
Have the right to live and work in the UK
Be over 18 years old or if under 18 NEET or at risk of becoming NEET (Not in Education Employment or Training)
Interested in pursuing a career in health and social care
Live in a Devon postcode area (Devon, Torbay and Plymouth)
For more information please contact Josephine Lawrence at HSSAP@petroc.ac.uk 
You can also connect with us on Twitter and Instagram.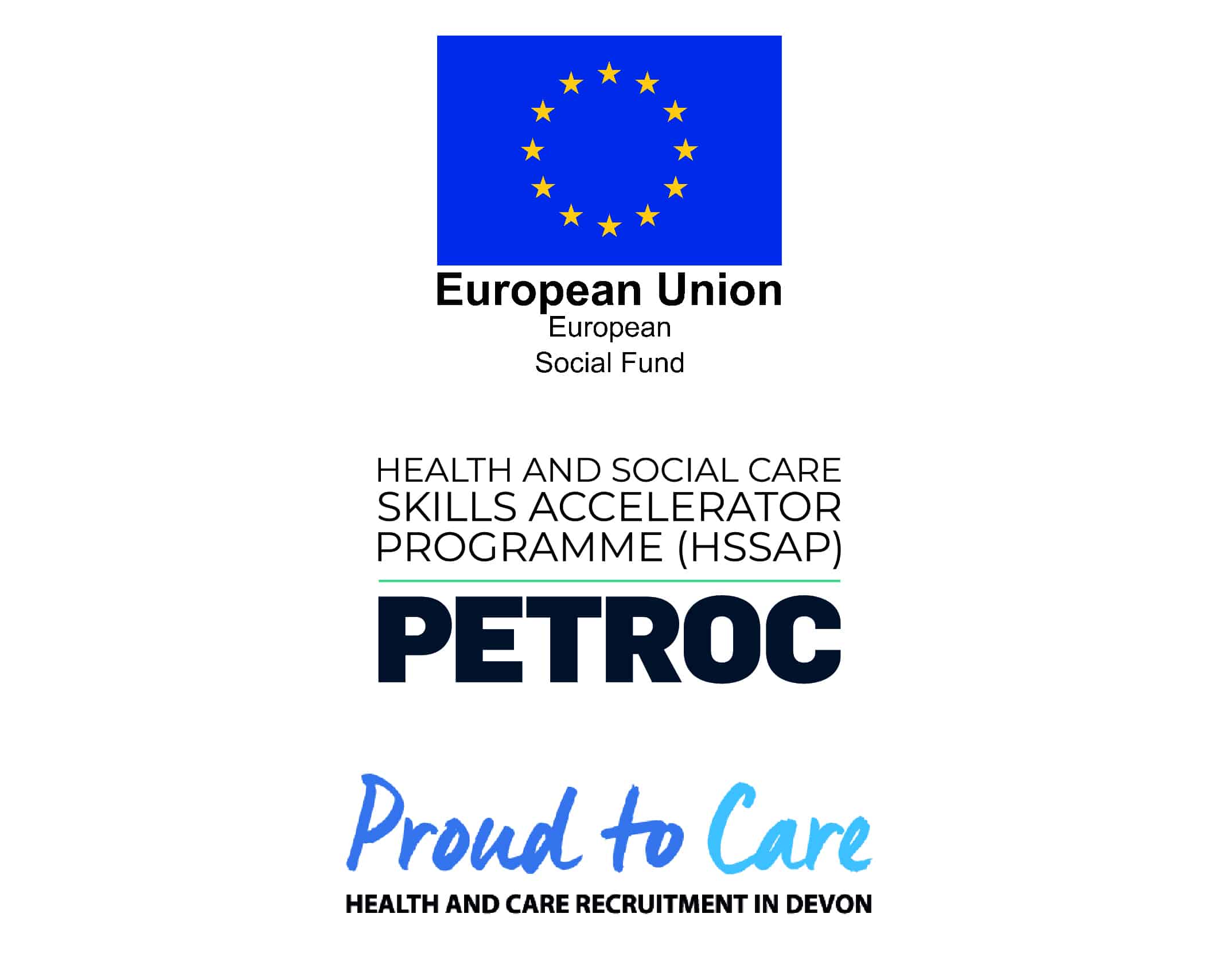 If you are interested in developing your career in health and social care or would like to find ways of getting started, register your interest today!