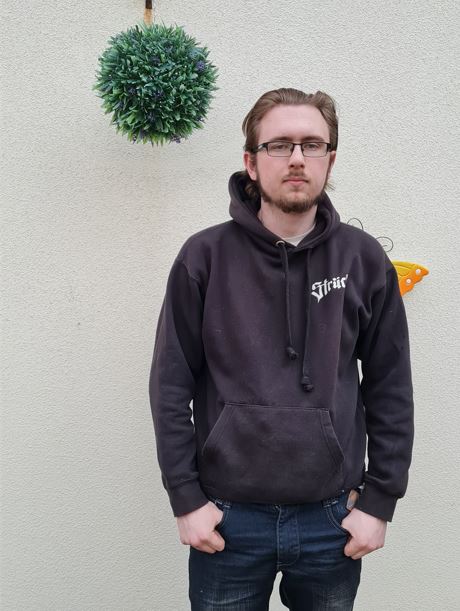 Why did you choose to come to Petroc?
I originally joined after leaving Bideford College to do an apprenticeship in furniture making, as it was one of the few places to do the course.
After finishing that, I decided to try something new and apply for an apprenticeship in the motor trade, which I came back to Petroc for as I got on well with the facilities and staff.
What made you pick this particular course?
I have always had a knack for tinkering with bikes and cars, due to growing up around motorcyclists and close friends who shared the same interests, so I felt an apprenticeship in the motor trade would be well suited for me.
What have been the highlights so far?
Due to Covid, many trips and projects were cancelled. However, Petroc still made efforts to make the course more interesting, such as videos during e-learning and workshop trips once we were back learning on site.
What do you most enjoy about studying at Petroc?
The more laid-back, friendlier teaching style the staff have is a big positive, it makes it easier to talk to staff about your work. Due to my course being an apprenticeship, four out of five days a week I am at work as part of my course. It's an awesome way of learning a subject while making a living and gives you a lot of real world experience. I work at Prance Motor Services in Bideford, and by working there it has helped me decide that this is the industry I want to be in.
What do you plan to do when you leave Petroc?
I plan to continue working in the motor industry full time and in the future I would like to take an MOT Testers course to become an MOT Tester.
Any advice for someone thinking of choosing the same course as you?
If you're ever unsure about anything speak to the staff – also, have fun!
Level 3 Motor Vehicle Service and Maintenance Technician Apprenticeship

"I prefer an apprenticeship because I like being in a working environment, with real people and customers."
More stories from our students