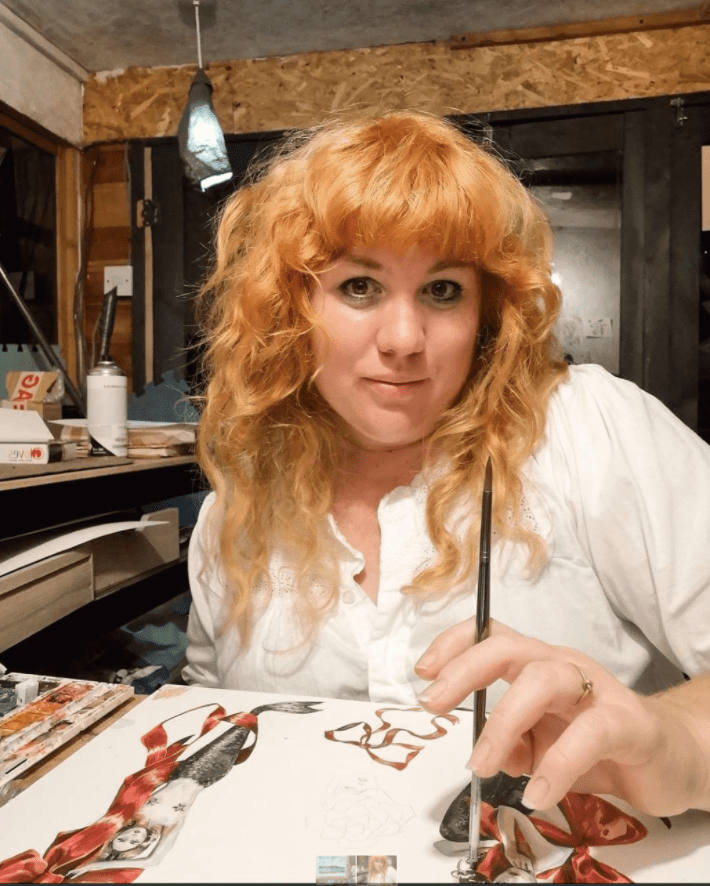 Why did you choose to come to Petroc?
It was my local college, and I remember seeing the art barns and being amazed that there was all this space and equipment dedicated to Art!
And what made you pick this particular course?
I wanted to fully immerse myself in Art after GCSEs and this course meant I could do just that – it was really wonderful.
What were your highlights?
We went to Venice via a 24 hour coach ride – it really was absolutely incredible. It was my first trip abroad without my parents and it felt freeing and exciting – having the trust from the lecturers helped us feel like adults and that meant a lot. Culturally it really made an impression on me, we fit so much into those four days.
What did you most enjoy about studying at Petroc?
I loved the encouragement we had to be as expressive as we wanted, some of the lecturers were very kind and encouraging and you need someone to show they believe in you. One of my lecturers called my parents one day just to compliment a piece I had worked hard on, it was just a quick call but it really meant a lot.
What do you plan now you've left Petroc?
It has been nearly 20 years since I left – I went on to University straight away and lived in London for a while. I recently moved back to North Devon and now work as an Artist around my family and have co-founded a working studio and gallery space with three other local artists in Damien Hirst's old gallery in Ilfracombe – it's lovely to be back.
Any advice for someone thinking of choosing the same course as you?
Study all the art – but also get as much information as you can about current trends and careers that you can lend your creative skills to. Whether it's graphic design or textiles or animation – find the roles where you can earn a living wage, get yourself established doing those and then you have the foundations to indulge in the Art making you really feel passionate about. If you love it, you will find time to nurture it.

"I loved the encouragement we had to be as expressive as we wanted."
More stories from our students