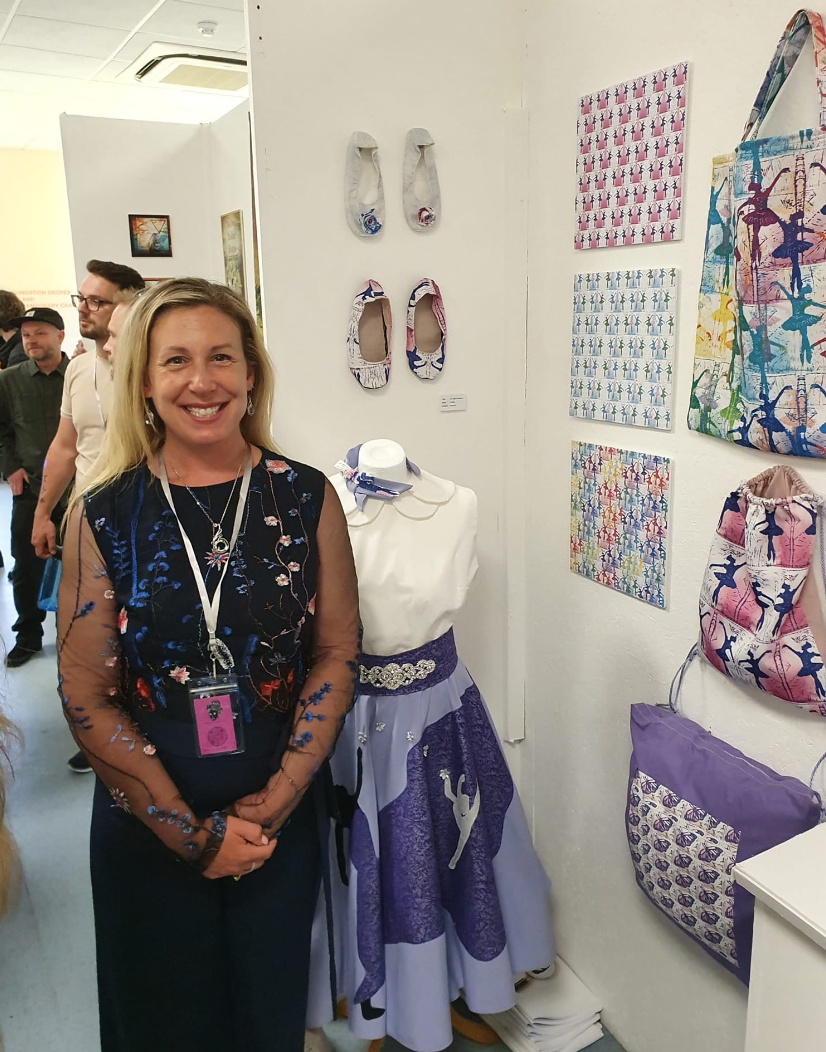 Why did you choose to come to Petroc?
As part of my recovery after suffering from a deep depression for four years, I was advised to try Art on Prescription as part of my recovery.
And what made you pick this particular course?
After completing the Art on Prescription, I was encouraged to do the Art Access to Higher Education courses, which I did and completed and as I enjoyed it so much I was then encouraged to do the FDA Illustration. Due to work situations I had to defer for a year, after the year was up I was still keen so then was eager to join up again.
What were your highlights?
Unfortunately we completed a lot of our degree over covid lockdown so there weren't many trips, but I enjoyed all the projects in different ways and for the different skills that we were taught.
What did you most enjoy about studying at Petroc?
As well as all the new skills we have learnt and gained, I have also loved my college friends and got to know a lot of the staff. My group of college friends and I became a lovely close knit and supportive group, who were able to talk, exchange ideas and support and help each other whenever we needed help from each other.
What do you plan now you've left Petroc?
At the moment I don't have any long term plans. I have been studying all this time alongside working two jobs and raising my two teenagers and I am still trying to process the fact that I have achieved a degree during my late 30s and early 40s.
What's the long-term plan?
Part of me would love to go on to do the BA but as I have been studying for such a long time now the other part of me thinks I need to stop for a while to consider how I may use my new found degree.
If I were to continue to do the BA I was told my products could potentially be a business in the making, but at the moment I am still considering my options as for me I only really started doing these courses as part of my recovery from depression.
Any advice for someone thinking of choosing the same course as you?
It's always worth a try! Never in my wildest days would I ever thought that I would be 41 and have earned a degree. After originally leaving college and school 25 years ago as a nursery nurse, which I did for 20 years up until I had my children, did I ever think my life would take the turn it did. After four long dark years of depression, starting Art on Prescription was a way of focus, after that as I got better I just continued as it then kept me focused and something in me just kept going.
You never know what is going to change or happen in life so it's always worth a go, stay focused throughout as every module done is a module closer to an amazing qualification. Just look at me now!
Foundation Degree in Illustration

As well as all the new skills we have learnt and gained, I have also loved my college friends and got to know a lot of the staff.
More stories from our students