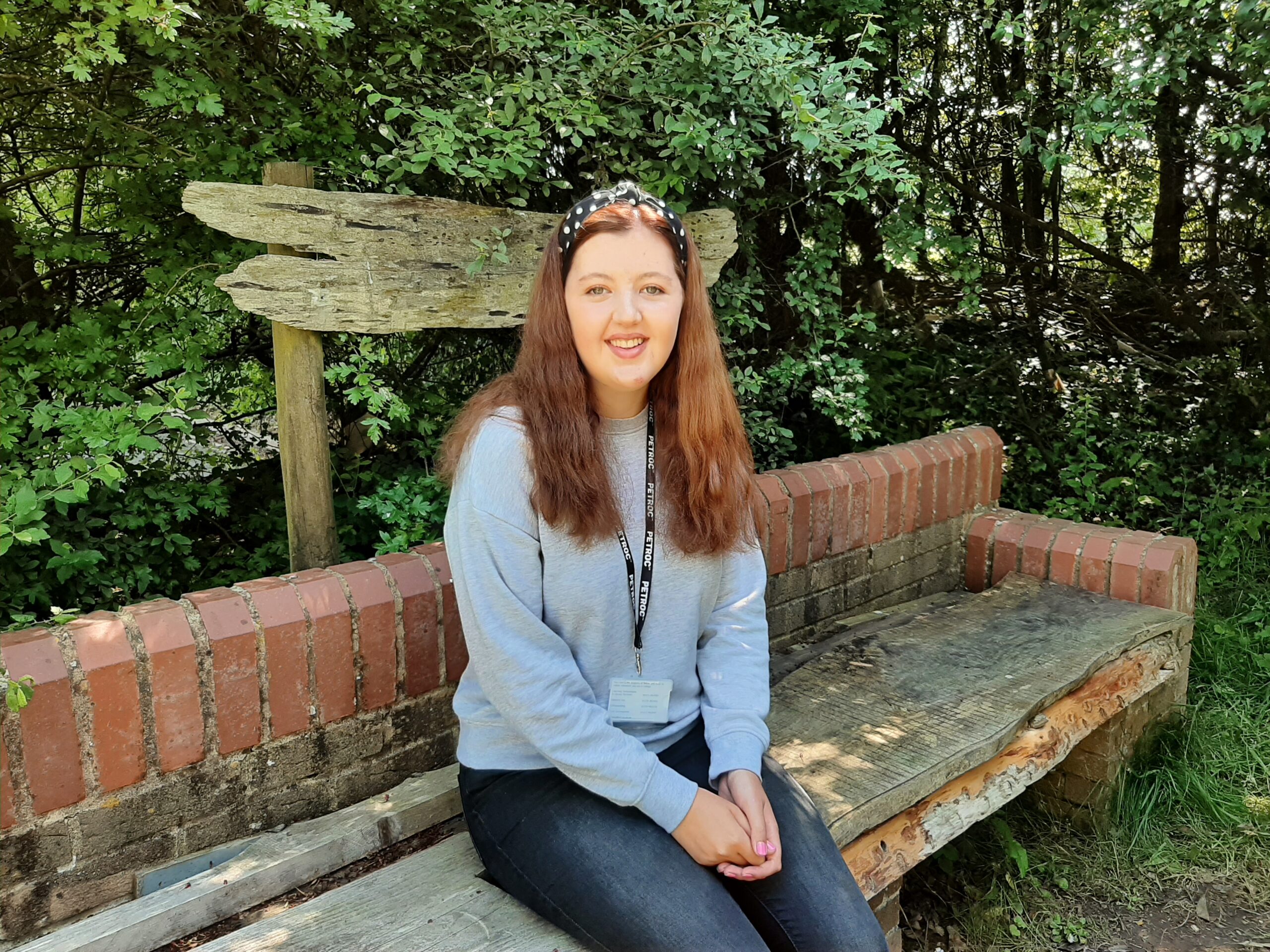 Why did you choose to come to Petroc?
I wanted to do a course in Childcare locally, so I started with the Level 2 Childcare programme, and progressed to Level 3.
And what made you pick this particular course?
I've always had babysitting jobs, and I've also been involved in helping with a children's group at my church on Sundays for about seven years. I really like working with children from zero to around 14. So the Childhood courses were the obvious choice for me!
Which elements of your course do you particularly enjoy?
I have liked everything equally! The college experience; the practical classes where we learned how to change a nappy and bottle feed, and the work placements; getting the opportunity to work with children of all ages who are all rewarding. We are really supported by the Petroc teachers, my tutor and lecturer Clare is my stand out teacher. I couldn't have got to where I am now without her. She is a great listener, gives brilliant advice and guidance, talks through problems and is the first person to offer any kind of support.
What have been the highlights so far?
The stand out moment for me at Petroc was while I was on placement. I was helping a child – who has additional learning needs – with a literacy task. With my support, he achieved a brilliant piece of writing, and his face was a picture of pride! It was amazing to see.
What do you plan to do when you leave college?
During the course, our tutor Clare invited a Teaching & Learning Degree lecturer from the Higher Education part of College. This really made me think about what I wanted to do next. I didn't want my education to end after completing the Level 3 qualification, I wanted to go further in education, so I applied for the degree course at Petroc. I absolutely love living in North Devon, and don't feel the need to move away to study. So this course is perfect for me!
What's the long-term plan?
After I complete the two year Foundation Degree, I plan on doing the final year to top up to a full degree, possibly at Petroc if they offer it, or maybe Plymouth University. My ultimate goal is to work with young people in a setting I am passionate about: the great outdoors! Whether that be in an outdoor adventure setting, or a Forest School.
Any advice for someone thinking of choosing the same course as you?
Work hard and achieve your goals!
Level 3 Children's Play, Learning & Development

"The stand out moment for me at Petroc was while I was on placement."
More stories from our students