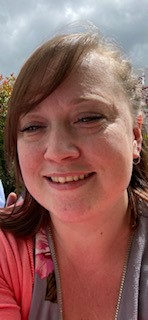 Why did you choose to come to Petroc?
My main reason for choosing Petroc is that it is local to me so it is easier to travel to and from and enables me to have a healthy work and home life balance.
The specific qualification I have now achieved was only available in Plymouth when I was younger so it was very appealing that it is now available to me locally.
What made you pick this particular course?
Other than the location, I chose this course for my own personal and professional development.
What were the highlights?
Learning in a safe environment when able to attend prior to Covid, and then the transition from face to face teaching to online. This was very new to us all but a highlight was definitely how supportive my lecturers were during this time. If it was not for the level of support I received I would not have been able to continue my studies whilst working in the NHS. For this I am very grateful to them.
What did you most enjoy about studying at Petroc?
I most enjoyed the lecturers and the lesson content – I have enjoyed all of it.
Did you undertake any work experience throughout your studies?
No – as I was already in employment, however there was an element to the course structure which enabled me to approach my employer and gave me the opportunity to explore different areas that I would not have done in my day-to-day job.
What do you plan to do when you leave Petroc?
I have gone on to study the BA (hons) Professional Practice in Health and Social Care course. After completion of this course I will aim to look into further courses that Petroc offers that may help in my personal and professional development.
What's the long-term plan?
My end goal for the future will be to have my own homecare company to help support members of my local community.
Any advice for someone thinking of choosing the same course as you?
Do it! Don't overthink it or put it off.
This is what I did and if I had known how supportive everybody is at Petroc and how easy it was to gain information, apply and start, I would have done it many years ago. This really does and did make a huge difference to my learning and helped me to gain confidence – the course I chose also provides career prospects and other areas of study. And lastly, remember to pick a course that you are passionate about.
Foundation Degree in Health and Social Care

"If I had known how supportive everybody is at Petroc and how easy it was to gain information, apply and start, I would have done it many years ago."
More stories from our students