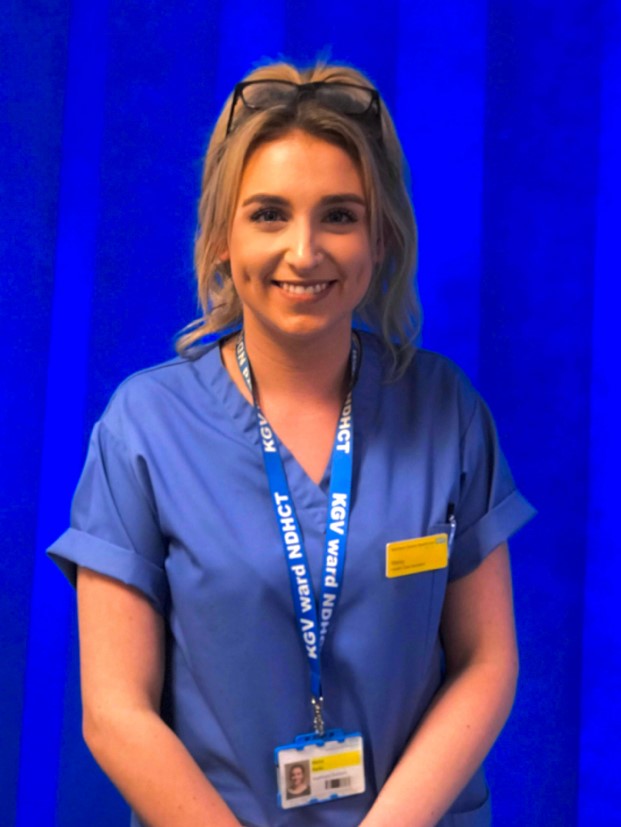 Why did you choose to come to Petroc?
Because it offered the course I wanted to do, it was local and other friends were going too.
And what made you pick this particular study programme/course?
I didn't have any idea on what I wanted to pursue a career in, I knew it was probably going to be health and social care related and the list of possible careers it would lead to interested me. I have always loved being around people and knowing this course would send me into a career where I can support people, whether it be children, the elderly or the general public, this interested me. I didn't pick A-levels because I don't do well with exams/revision, so coursework, full-time, and a one subject course was perfect for me.
Which elements of your course did you particularly enjoy?
I really enjoyed the opportunities we were given when on placements, there was a huge range of places we could go and get experience and it helped me decide which areas I preferred and which areas didn't suit me as well. It also allowed me to gain so much confidence too, and there was always amazing support from all the lecturers, whether this was with the coursework, placement or just general life.
What were your highlights?
I really enjoyed the whole course overall, of course there were times when I struggled but I always got the support I needed! I enjoyed the variety of the course, group work, projects, placement and the extra experience we got – for example, we got to go and visit places like the children's hospice in Fremington, where we were shown around, and although it was hard to see and be there, it was an amazing experience I won't ever forget and it makes you live life to the fullest!
What did you most enjoy about studying at Petroc?
Everyone is friendly, helpful and the access to the general site and any support is so easy to access. Also, it is a really nice place to study, with special quiet areas where you can study and know you won't be distracted. They have thought of everything a student would need to be able to support them to get their best potential grade.
What do you plan to do when you leave college?
I left Petroc in July 2017 and one of the placements I had been to were offering an apprenticeship programme with six monthly rotations in different healthcare settings. The manager contacted me to inform me of this and said to apply. I got the apprenticeship and did six months in this placement (a day centre for adults with learning disabilities), six months in a care home with adults living with dementia and six months on a surgical ward at NDDH, where I was offered a job which I accepted.
What's the long-term plan?
I completed this apprenticeship in March 2019 and enjoyed every minute of it. I am now a full-time Healthcare Assistant on the surgical ward at NDDH and love every minute of my job. It has changed me as a person, and I feel so grateful for all the experience I have gained. I have now been accepted onto a Nursing Apprenticeship which I start this September and I am so excited to eventually become a nurse! I have found a career in which I adore and still learn so much every day. I will become a trainee nursing associate (TNA) and qualify in two years as a Nursing Associate (NA) and will then hopefully do a top up year and become a fully registered nurse.
Any advice for someone thinking of choosing the same course as you?
Don't put pressure on yourself if you don't know what you want to do, this course gives you so much opportunity and different career choices and you never know what may come up! I have friends for life which I made through this course and they are now pursuing careers in teaching, nursing, paramedics and early years care. Make sure you just focus on your work and ask for help when you need it, it is always available, and all the lecturers are happy to help! Life is what you make of it and you can do anything when you believe in yourself and put your mind to it.
Level 3 Health & Social Care

Everyone is friendly, helpful and the access to the general site and any support is so easy to access.
More stories from our students