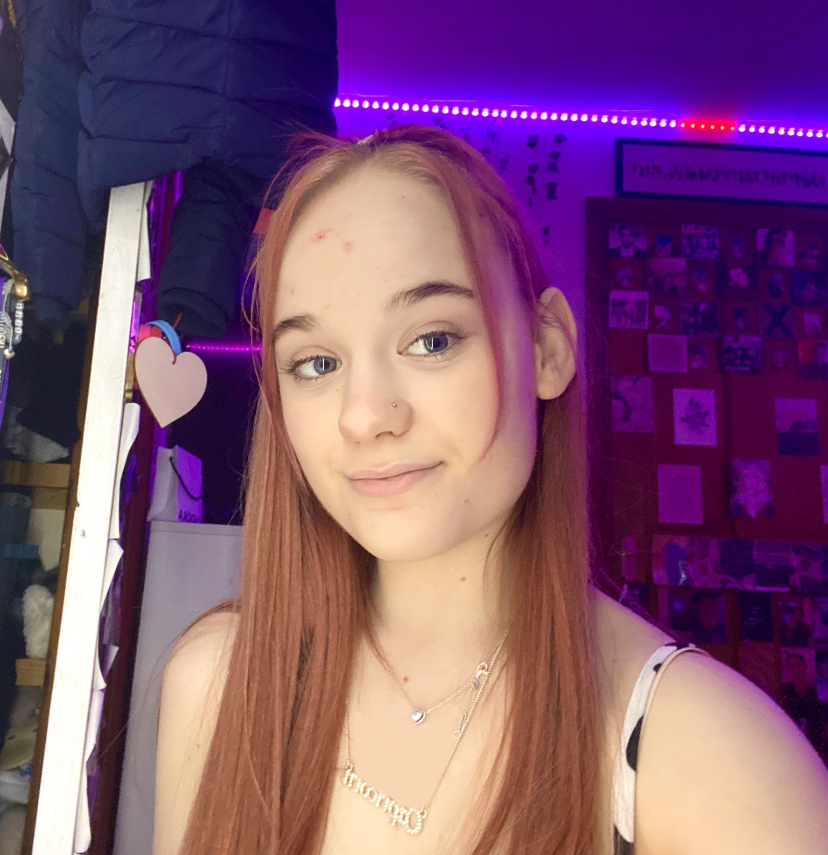 Why did you choose to come to Petroc?
I chose to study at Petroc because when we did the taster days at secondary school, I was completely blown away by the pride that the members of staff and the students had to be part of the team at Petroc. That's when I knew that I wanted to be part of the Petroc community. They also had a wide range of amazing courses available and if you were unsure of what you wanted to do there were multiple people available to give support and direction.
What made you pick this particular course?
Originally I was focused on a completely different course. Childcare had always been in the back of my mind but I didn't believe there wasn't much of a career in it. But I then started talking to the lecturers for the childcare course and after talking to them and doing my own research I knew that childcare was something I wanted to have a career in.
How are you finding T Levels?
Before deciding to do this T Level course I didn't know what a T Level was so after doing my own research and talking to the lecturers at Petroc I understood them a bit better and now, 5 months into my T Level course I am enjoying it – it is very hard work and takes a lot of resilience and motivation but it is also very rewarding.
As I didn't know what T Levels were I didn't know what to expect. But I am pleased with the outcome so far and I would encourage other young people who want to work with children to take this step.
What have been the highlights so far?
Some of my highlights of my college experience so far is meeting lots of new people. Another highlight is my placement experience – making my dream of wanting to work with children even more a reality, and the independence college has taught me is remarkable.
What do you most enjoy about studying at Petroc?
Firstly the independence and secondly the atmosphere. You can express your opinions and ideas without feeling like you're wrong or it isn't valid.
Are you taking part in any work experience throughout your studies?
In this course in particular we do 750 hours of work experience. I am currently at a nursery in South Molton and I am loving it. Working hands-on in a nursery is so eye opening you get to experience first hand children hitting major milestones in their development – for example watching a child crawl for the first time. You feel so proud and so honoured that you were able to witness these developments. Work experience helps you to decide your next steps – for me it helped me decide that I want to go into a career with older children ages 3 and up.
What do you plan to do when you leave Petroc?
For the future, my plans are to become a social worker and help children who need someone who they can count on and trust.
What's the long-term plan?
My long term plans are to complete my two years on my current course (T Level in Education and Childcare) then complete the one year teaching assistant course to become qualified to become a teaching assistant. I want to do this extra course because I believe it will give me a further boost of experience to become a social worker.
Then hopefully take the Level 4 and Level 5 Early Years Educator course in higher education with the University of Plymouth – but still based at Petroc to achieve a foundation degree.
After that I plan to take a gap year either for some time to gain some more experience or to go travelling. Finally I plan to go to the University of Plymouth to do a Level 6 qualification to then pursue my career as a social worker!
Any advice for someone thinking of choosing the same course as you?
Stick with it, it is going to be hard but it is so worth it in the end. This course is so rewarding and you meet so many amazing people. Another piece of advice I would give is also don't be afraid to speak your opinions and your thoughts and ideas, it can make a massive difference to your college experience. Finally, work hard, don't forget to have fun as well!
Education & Childcare T Level

"Another highlight is my placement experience – making my dream of wanting to work with children even more a reality."
More stories from our students