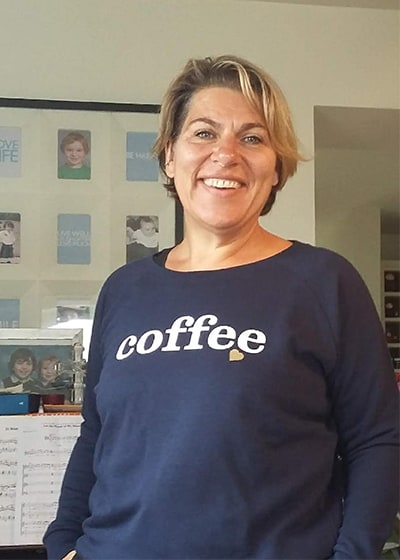 My husband had previously studied a Level 5 course at Petroc and had a very rewarding experience – describing the tutors as professional, accessible and supportive. It seemed to me a good place to start exploring my route back into education.
I knew I needed to gain a science qualification for my chosen course at university but knew that just sitting an A-level in my case, was not enough. The last time I attended school and college, the world wide web was not available in the public domain! I realised that I needed to develop my study skills and gain confidence, not just in the modern classroom environment but with up-to-date referencing techniques and presentation skills.
I really enjoyed the science lab practicals – ironically, science terrified me at school! The tutor's presentation and explanation of the subject matter really clicked with me and do not get me wrong, it wasn't easy, but it was fun. I also really enjoyed working alongside the other members of the course. Everybody bought something different to the table but most of all we all gained confidence from each other.
It is not to be underestimated the knowledge to be gained from other people and the confidence that knowledge gives you to move forward. I can quite honestly say that without the support I received at Petroc, I do not think my route into higher education would have been such a rewarding experience.
I have now been accepted to study at the University of St Mark and St John on their BSc (Hons) Speech and Language Therapy course.
My advice for anyone thinking of taking this course is to just do it! I do not think there is ever a 'right time' when considering going back into full time education as a mature student. There is so much to take into consideration whether it be childcare, finances or just that awful fear that it is too late. It is not. You have got so much more to gain than to lose. Make an appointment to explore the loans and finance on offer – the team at Petroc are really helpful with this. Good luck!
Access to Higher Education- Diploma in Nursing, Midwifery and Medical Science

I really enjoyed working alongside the other members of the course, everybody brought something different to the table and we all gained confidence from each other.

More stories from our students