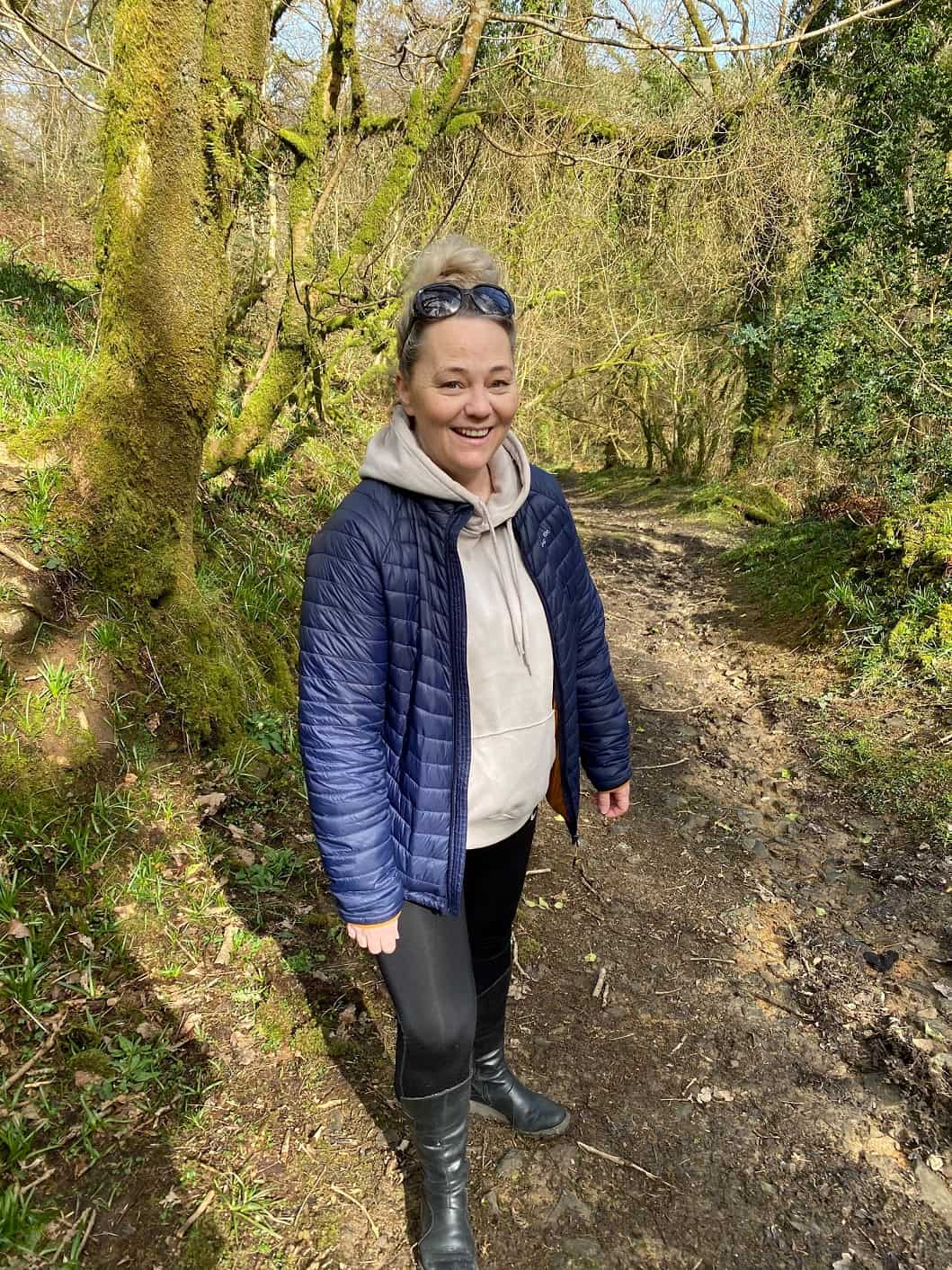 Why did you choose to come to Petroc?
The locality worked for me and once I had spoken to the lecturer about the course, I was sold!
What made you pick this particular course?
I initially wanted to study Psychology as I had already studied Social Science with the Open University and a year of Psychology. Unfortunately Petroc did not offer that degree so I went to discuss the course content for Health and Social Care and realised it encompassed all of the elements that I was looking for.
What were the highlights?
Due to Covid the placement element was not possible which would have been enjoyable, however we all adapted really well. The highlights for me were the supportive lecturers and extended support network available. The range of modules made learning much more interesting and enjoyable and the lifespan module was the most amazing and interesting due to the learning element mixed with the freedom of expressing and incorporating the knowledge.
What did you most enjoy about studying at Petroc?
The size of the classes and the lecturer and staff support.
Did you undertake any work experience throughout your studies?
Unfortunately due to Covid this was not possible during our course, however working in mental health for the NHS, my manager was so supportive of my request to incorporate experiences to assist my studies.
What do you plan to do when you leave Petroc?
As quite a 'mature' learner, my learning journey was purely for personal development and to fulfil a personal ambition. This course encompasses all of my previous career experience so I have in effect done things 'back to front.'
Any advice for someone thinking of choosing the same course as you?
I would honestly recommend this course with Petroc to anyone. The content is so varied keeping you engaged, the support from the lecturers far exceeds expectations and the extended support is available for all who want to access. Ultimately the onus is on the learner to put in the effort and work hard to achieve their goals but you are given the tools to do this effectively.
BA Hons Health and Social Care

"I would honestly recommend this course with Petroc to anyone. The content is so varied keeping you engaged, the support from the lecturers far exceeds expectations and the extended support is available for all who want to access."
More stories from our students