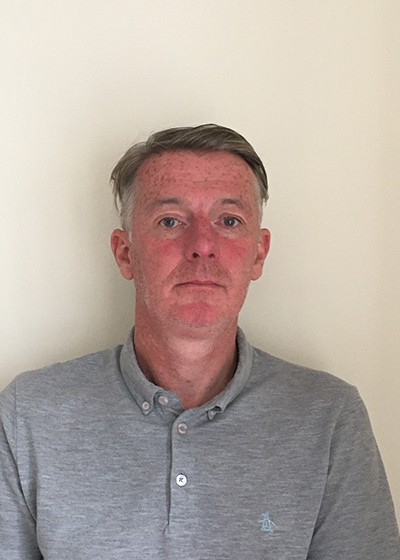 Why did you choose to come to Petroc?
During a period of unemployment I was recommended Petroc and additional learning to help boost my employment prospects and give me something to focus on. I was dubious to start with about going back to structured studying but I have to say the team at Petroc were amazing and very supportive on my journey.
And what made you pick this particular course?
My initial course through Petroc was 'Mental Health Awareness' but following completing my Diploma in Health I very much enjoyed 'End of Life Care' and the opportunity to work within that environment during my diploma. Doing the course helped support me in the role, support my colleagues and get a better understanding of the principles of end of life from the patient and family perspective. I felt better equipped to deal with end of life situations and it has helped me develop better opportunities for my career in my existing role.
Which elements of your course do you particularly enjoy?
I have very much enjoyed and embraced the research side of my course and the added value it brought providing more in-depth answers to my work. I enjoyed learning about End of Life care in different cultures and in particular understanding the many barriers to dying a good death we have in society. Research has opened my mind to different forms of thinking on the subject.
What have been the highlights so far?
The highlights for me is working with a very supportive team, sharing my learning with my wider team, putting into practise my learning in a health care environment and the humbling tutor feedback on how interesting my work was. All this together gave me great encouragement and has made me very proud of my achievements.
What do you most enjoy about studying at Petroc?
Being a more mature student, I liked being able to work at my own pace with the support of an amazing team. I will admit I struggled on numerous occasions with the stresses of my job, tiredness and Covid to achieve course deadlines, but the team worked with me, always communicated and supported me to get there. A massive thank you to you all!
Any advice for someone thinking of choosing the same course as you?
Embrace additional learning, no matter how old you are! Always speak up especially if you're having problems or need extra support…they don't bite, I promise! And enjoy the journey with the rewards of a recognised national qualification at the end of the line.
Level 2 Certificate in the Principles of End of Life Care

Doing the course has helped me develop better opportunities for my career in my existing role.
More stories from our students