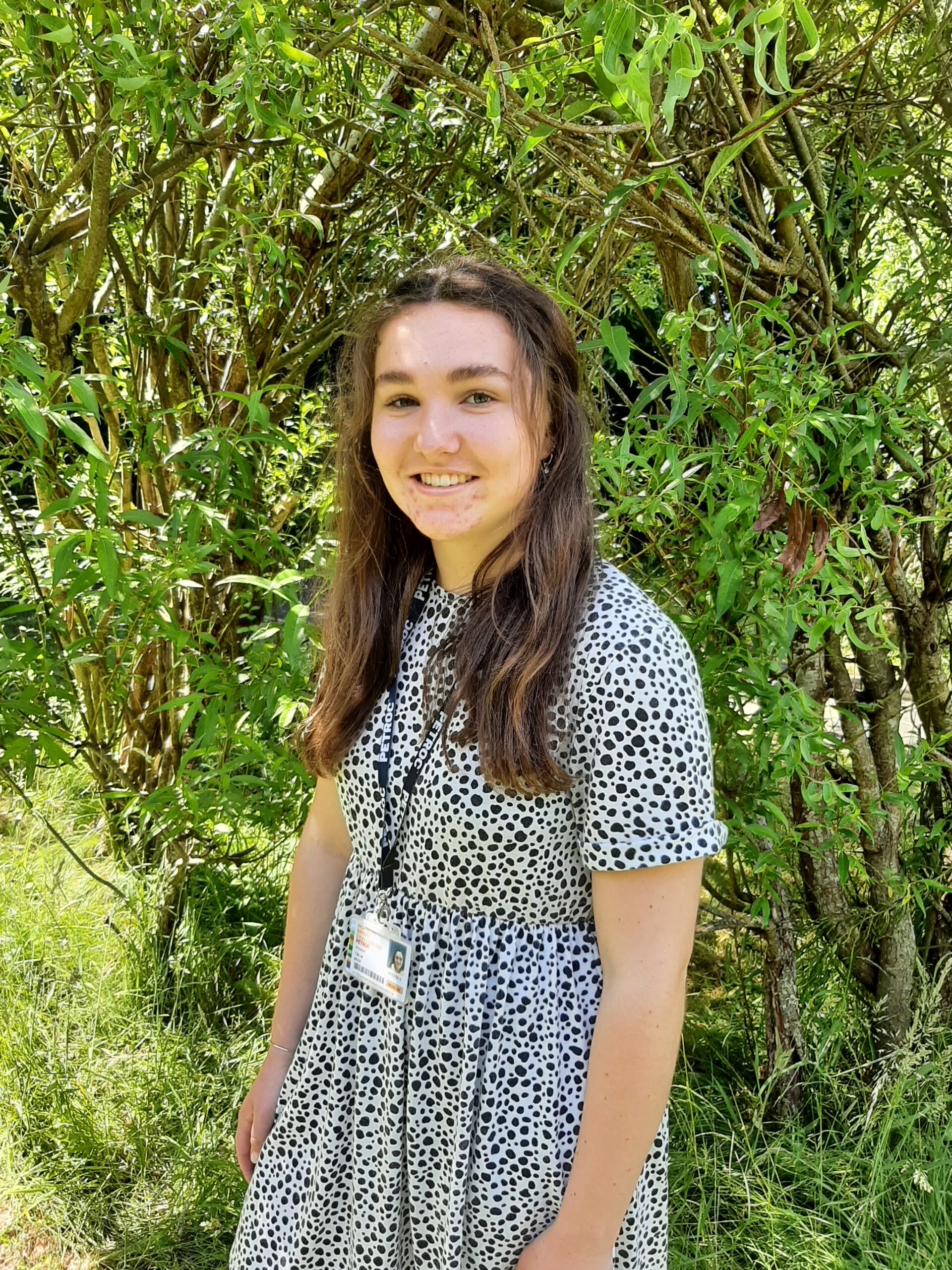 Why did you choose to come to Petroc?
I did my GCSEs at Bideford College, and they didn't do the courses I was interested in, so I came to Petroc for an open day, initially to do a Travel and Tourism course, but when I was there, I spoke to someone in the Education and Childcare area, and decided that would be the course for me. I travel to Petroc by bus; it's really easy, just get a weekly rider pass and jump on!
And what made you pick this particular course?
I come from a big family with lots of children and have always babysat and looked after little ones. I have always wanted to be a children's holiday rep – which is why I nearly did the Travel & Tourism route at Petroc, but then found out more about what the course had to offer, and thought it would suit me.
Which elements of your course do you particularly enjoy?
The 750 hours in work placements have been my favourite part of the two year course. You do three weeks in college, then three weeks in a work placement. You have to do it in three areas: 0 to 2 years, 2 to 4 years, and 5 to 8 years old. And then choose your favourite area to do the rest of your hours. I did placements in Muddyboots, East-of-the-water Primary School and Early Birds Nursery. My favourite is the 2 to 4 year old age group. They are amazing, and they come out with all sorts of things!
What do you most enjoy about studying at Petroc?
The course and the lecturers gave me the direction and opportunity to decide what to do next. My tutor and lecturer showed us a virtual open event for Norland – world-renowned, TEF gold-rated training college. It looked amazing, and I liked that only 100 students got in every year, you get lifelong training and get guaranteed employment opportunities! I made the decision in the summer before my second year at Petroc that I wanted to go to Uni, and Norland suited what I wanted, particularly the fact I could get a job which included travel, like what I wanted to do in the first place.
What do you plan to do when you leave college?
I have been accepted at Norland and am really looking forward to looking around the college in Bath – we haven't been able to look properly and in person yet because of Covid. Norland offers all sorts of things alongside the normal childcare modules, like skidpad training and self defence!
What's the long-term plan?
Norland College is a three year degree, after that, I'll be a Newly Qualified Nanny, and go into a one year placement in an area and family home of our choice, I'll probably stay close to Bath so I can still get support from college. Once that's done, I'll apply for a position with a family who travel a lot, or a family living abroad, or Royalty! One day I'd like to have my own nursery. As Norland does lifelong training, I'll probably go back there and do any further training with them.
Level 3 Children's Play, Learning & Development

"The 750 hours in work placements have been my favourite part of the two year course."
More stories from our students