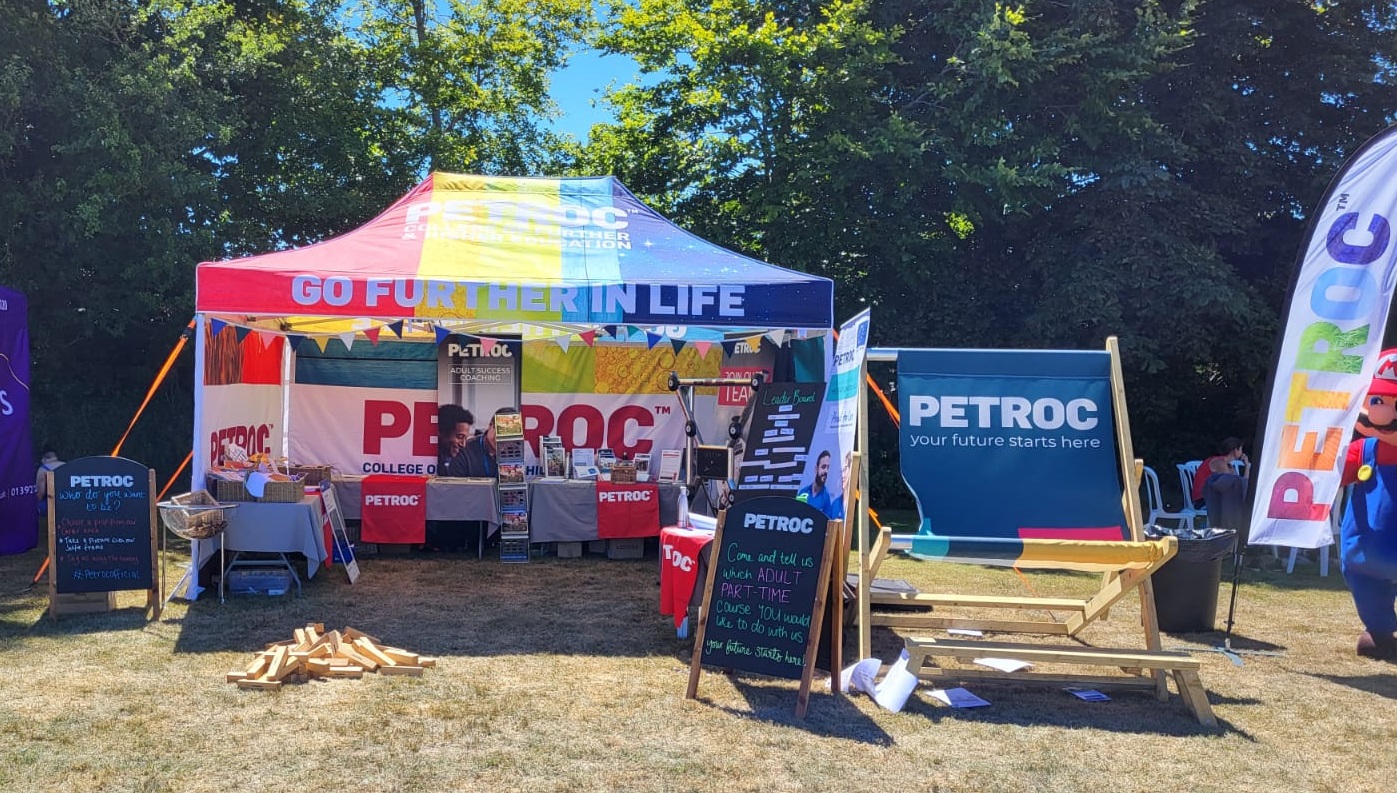 The Petroc Marketing Team were delighted to receive two 'Best in Show' awards this summer for their exhibition stands at local shows.
The first of the awards was presented at the Mid Devon Show which took place on 23 July 2022 at Knightshayes in Tiverton. A few weeks later, on 11 August, the team were again presented with an award at the North Devon Homes Customer Summer Fayre.
Luke Davey, Petroc's Events Assistant who coordinated the stands, said: We were really surprised and delighted to receive both these awards. It means such a lot after weeks of planning to make sure we offer the right level of information and entertainment to anyone who comes to our stand. We crammed loads in including games like our batak and giant Jenga, seed stick giveaways, our huge deckchair, and of course friendly staff full of loads of great information and advice!"
We hope to return to both shows next year to share more fun and information with the public.