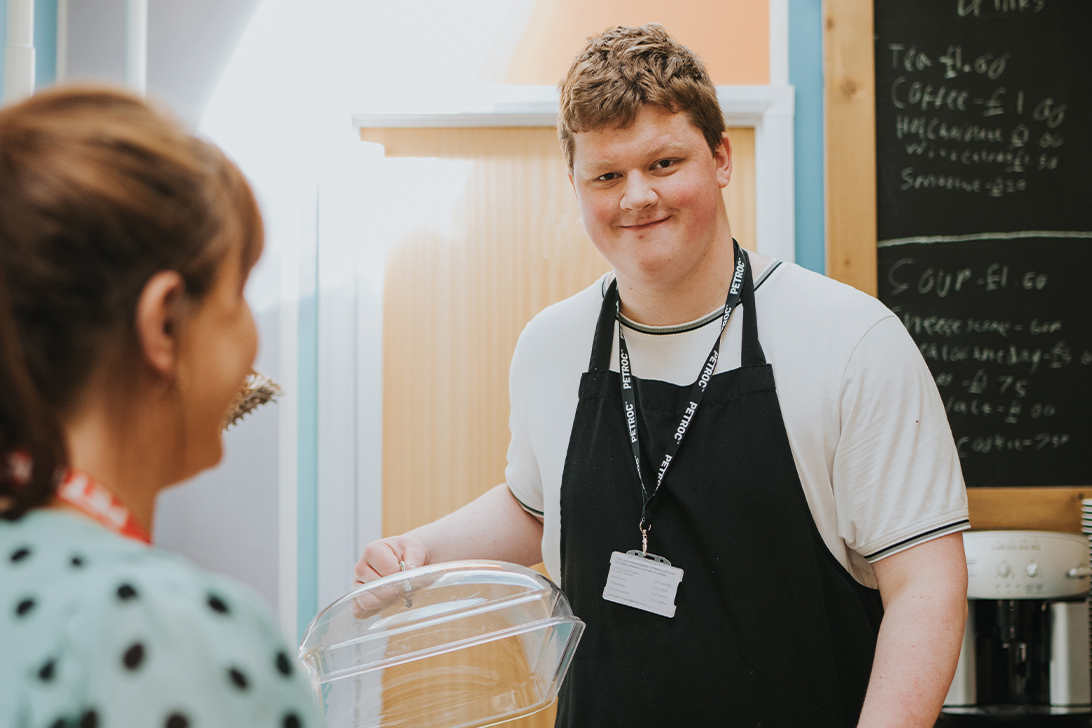 Petroc has a specialist supported learning department within the mainstream college to help those students who require extra support in preparing for adulthood. Our aim is to promote lifelong learning and help each of our students reach their potential as valued members of society. 
Through our courses, our focus is always to support students to become ready for employment, supported employment, further education and training or to equip them with skills to allow them to be more independent and make a valued contribution to society. All of our courses incorporate literacy and numeracy skills which are certificated through Entry Level qualifications, and we also provide access to discrete GCSE classes. 
We provide some exceptional facilities for students at both our Mid Devon and North Devon campuses including student-run cafes, outdoor learning spaces, horticulture areas and independent living training environments.
Students are encouraged to participate in a full transition programme including visits to college and Taster Days throughout the year. At the start of the term, each student has a six week initial assessment period to determine their base skills and to ensure that they are on the most appropriate course in order to progress at the appropriate pace.
Above all else, we ensure that all students on our courses are supported by experienced tutors and support staff throughout their journey in Supported Learning
Take a look at the Preparing for Adulthood courses available at Petroc.
For more information about the support available to students and families who have additional needs, please visit: