Devon to become the land of hydrogen opportunity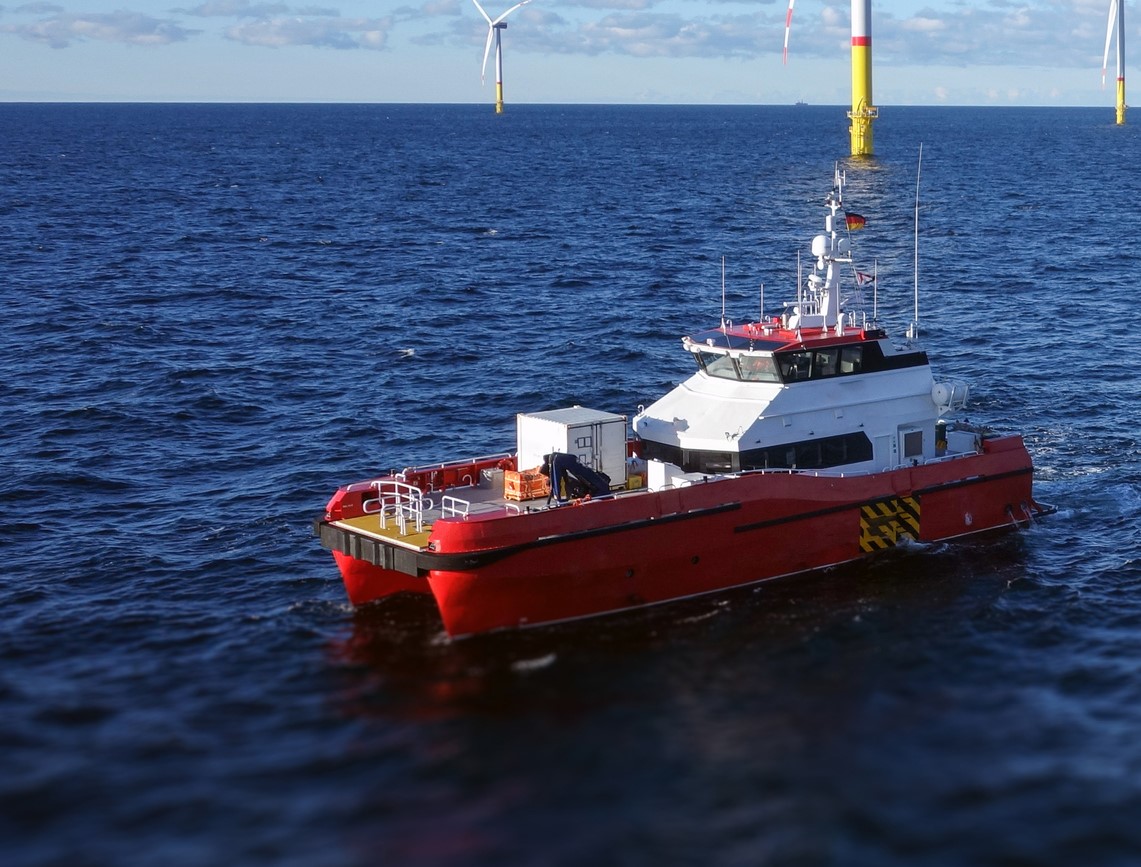 By Chris Smith – Professor of Mechanical Engineering at the University of Exeter, and Director of the Centre for Future Clean Mobility.
Renewable technologies are helping to strengthen the UK's position in the race to net zero. They are delivering jobs, skills and security to ensure our future is both powered and protected by sustainable means. And Devon is taking a surprisingly leading role in the development of one such technology.
The power of hydrogen
While wind and solar power have long been the focus for our renewable world, nuclear energy was recently re-classed as "environmentally sustainable" and another technology is having its day in the sun: hydrogen.
Hydrogen is the most abundant element in the universe. And it is fast becoming a central pillar in the UK's drive to net zero.
New processes mean we can now produce hydrogen from renewable energy. This is done by splitting water into hydrogen and oxygen through a process called electrolysis using electricity generated by renewable power. This delivers a truly clean and sustainable fuel source.
As a result, hydrogen is quickly becoming a true opportunity to innovate, reduce carbon emissions and establish economic leadership by creating new skills, jobs and supply chains.
Part of the appeal of hydrogen is its versatility. The UK has a Hydrogen Strategy, which discusses the many applications and opportunities for the technology – from powering homes and transport to decarbonising some of our most energy intensive industries.
Another industry that is set to benefit from hydrogen development is the maritime sector. And this is where Devon comes in.
Transformation across northern Devon
Due to its location, where the Bristol Channel meets the Celtic Sea, northern Devon is now at the heart of a major transformation – initially focused on the village of Appledore -with a phased hydrogen eco-system planned across the districts of Torridge and North Devon.
The area is home to the Appledore Clean Maritime Innovation Centre, which recently received £15.6 million of Levelling Up funding from Government. This will bring research centres and high quality, innovative businesses to a part of the country that is one of the government's target areas for a Levelling Up Partnership. This will in turn create high-skilled employment in an area of traditionally low social mobility, while putting the area at the global forefront of the blue economy's battle to address climate change.
The University of Exeter's Centre for Future Clean Mobility which is at the forefront of the race for clean propulsion and decarbonisation, is set to be based at the centre when it opens in early 2026.
And now, thanks to the £77 million Zero Emissions Vessels & Infrastructure (ZEVI) programme, the government is eager to accelerate the adoption of zero emission marine vessels.
Zero emissions boats
Northern Devon also has another critical opportunity ahead- the proposed cable connections to the Celtic Sea where the Crown Estate is currently finalising plans for what will be the largest floating off-shore wind project in the world.
The project will deliver an initial 4 GW of power – enough to power three million homes. Alongside this, the X Links cable project will bring 3.6GW of 100% green electricity from Morrocco, creating a wealth of green electricity for both domestic and industrial purposes. Both currently have proposed connections into the sub-station of Alverdiscott in Torridge.
We, at the University of Exeter, are part of a new consortium, being led by hydrogen developer, Tower Group, that aims to benefit from the ZEVI fund and build two new zero emissions vessels.
The vessels, operated by OS-Energy and Severn Seas Shipping Co from Appledore, will be fuelled by hydrogen produced at a new 5 MW electrolyser facility from south-west based Oort Energy, with on-site energy provided by Hydrogen Future Industries' in-development system. Further specialist technological input will be provided by Ecomar Propulsion.
Ultimately, this plant will be powered by the green offshore wind electricity when it comes ashore in the region. And, among the vessels' uses, will be the maintenance of floating wind turbines.
This means the project has the potential to create an entirely sustainable and circular ecosystem where wind turbines are maintained by boats powered by hydrogen produced using renewable energy. It will act as a leading example for how the marine and renewable industries can work together and decarbonise, benefitting each other and the country as a whole.And it's all happening in Torridge and across wider North Devon to form an exciting cluster of clean maritime innovation, with the university working with a range of partners to create the ideal ecosystem for innovation, job creation and impact.
Devon has a real opportunity to become a global leader in the development of a hydrogen economy that grows skills, innovation and supply chain. With the European offshore wind support vessel market set to be worth £26bn by 2050, this small district has the potential to have a very large impact.
To find out more, including a full list of delivery partners, visit TowerGroup.co.uk.