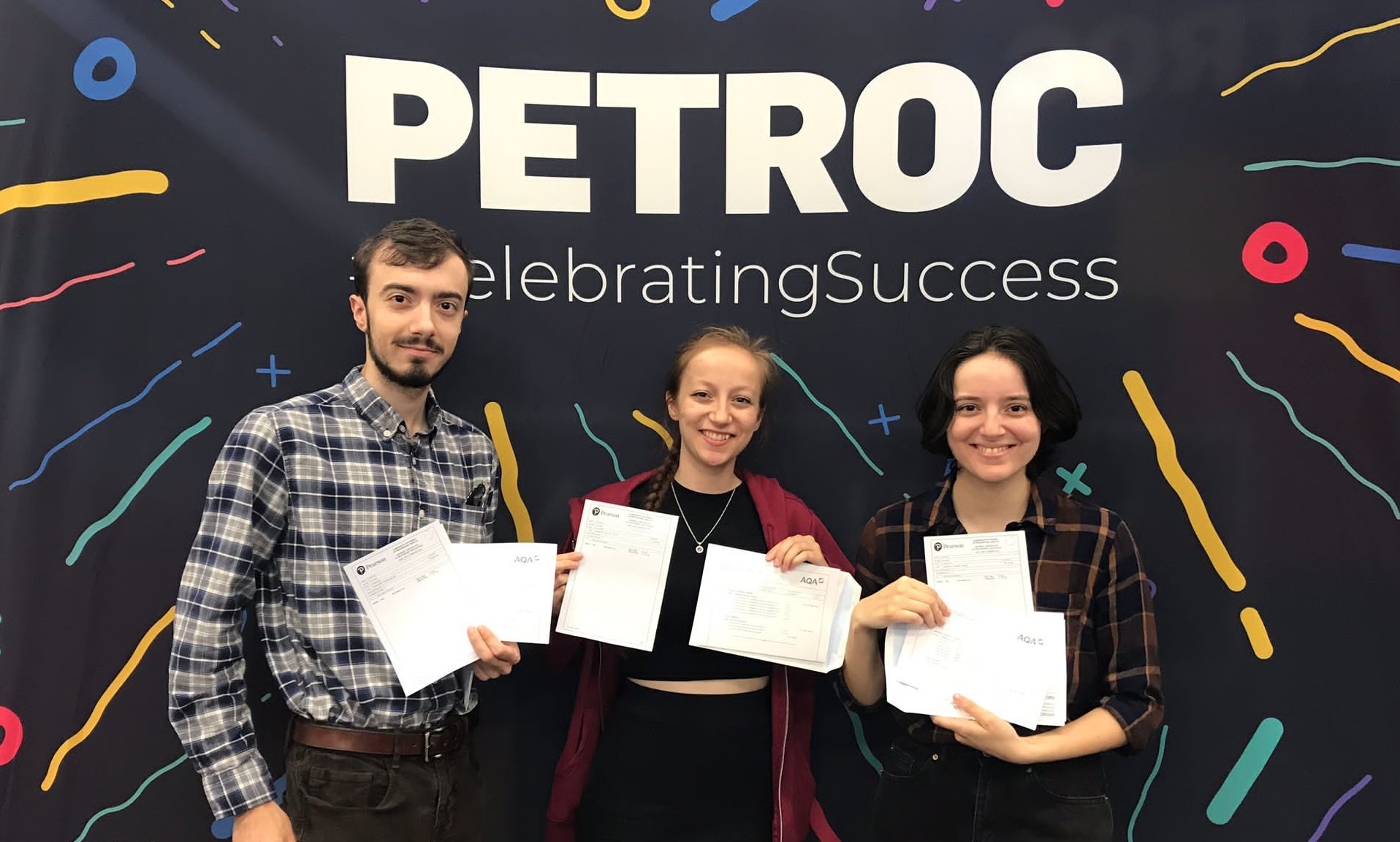 Our GCSE students are celebrating some great results today!
We welcomed our learners back on to campus to receive their much anticipated results and spoke to some of them about their experience and next steps.
Maths student Rachel was delighted and said, "My lecturer Karen was so supportive and helpful, I am over the moon to have passed my exam as I'm now ready to start teacher training next week!" Gabi, who also studied GCSE Maths said, "My lecturers were really helpful and encouraging, I did not think I was going to pass my maths exam so I can't believe I've done so well. I am going to continue studying Performing Arts at Petroc and after that I will be looking at universities to study Dance."
Amy was very pleased to have passed her English Language exam, she said "I've made lots of new friends at Petroc, I'm so happy to have finally passed this GCSE! I will now be moving on to study Level 3 Uniformed Services."
The Saraceni siblings (pictured above) were all very pleased with their results and are looking forward to the next steps in their careers.
We are very proud of all the hard work our learners have put in and wish them all the best on their onward journeys and future careers.