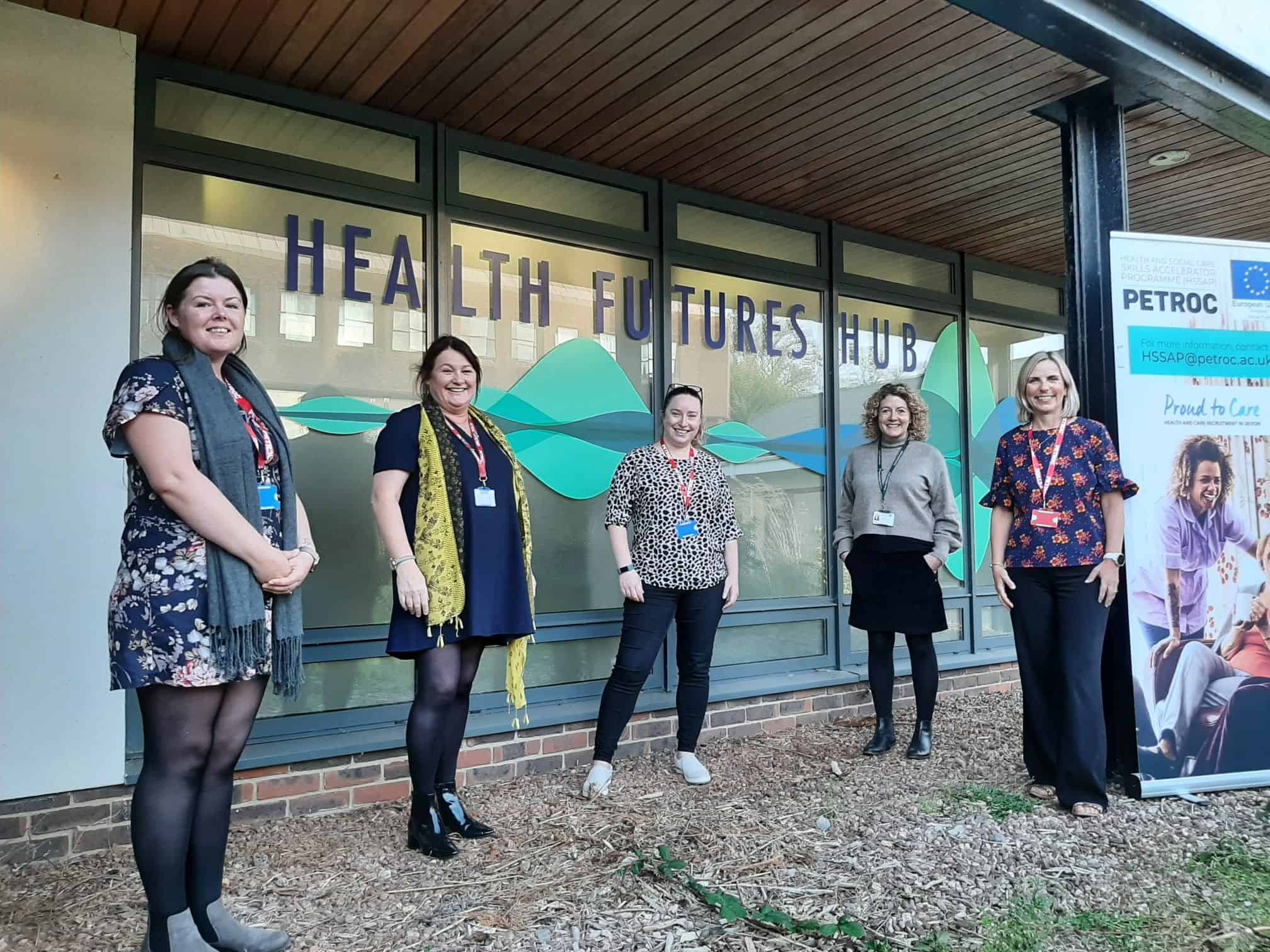 Petroc was proud to officially launch the Health Futures Hub on 15 October.
The Health Futures Hub – at our Mid Devon campus in Tiverton – will address the region's health and care workforce crisis and boost local jobs. Working in partnership with the NHS, care sector employers, other colleges and the universities of Plymouth and Bolton, we're aiming to help shape the future of health and care provision.
The Health Futures Hub has a brand-new Clinical Simulation Suite, which creates different clinical environments where students will be able to practice skills and develop their knowledge using equipment and simulators. As well as the exceptional facilities, our passionate industry-professional tutors will keep our students abreast with the latest developments in the health and care sector, enabling them to be at the top of their chosen career.
With strong relationships and a wealth of experience in this sector, we are excited to be a pivotal part of developing healthcare excellence.
Ellen Childs from Proud to Care Pathways said at the launch: "The facilities are very impressive and will provide a great training facility for Health & Social Care in the local area".
Marie Gould, who is Head of Faculty for Health, Education, Care and Businesses said: "I am very proud to be part of the Health and Social Care Skills Accelerator Programme (HSSAP) which is a great support package to the health and social care sector, especially during these uncertain times where the industry has really showcased its value. I look forward to collaborating with my colleagues with the complimentary innovative Health Futures Hub".