Moon Rocks Come to Petroc!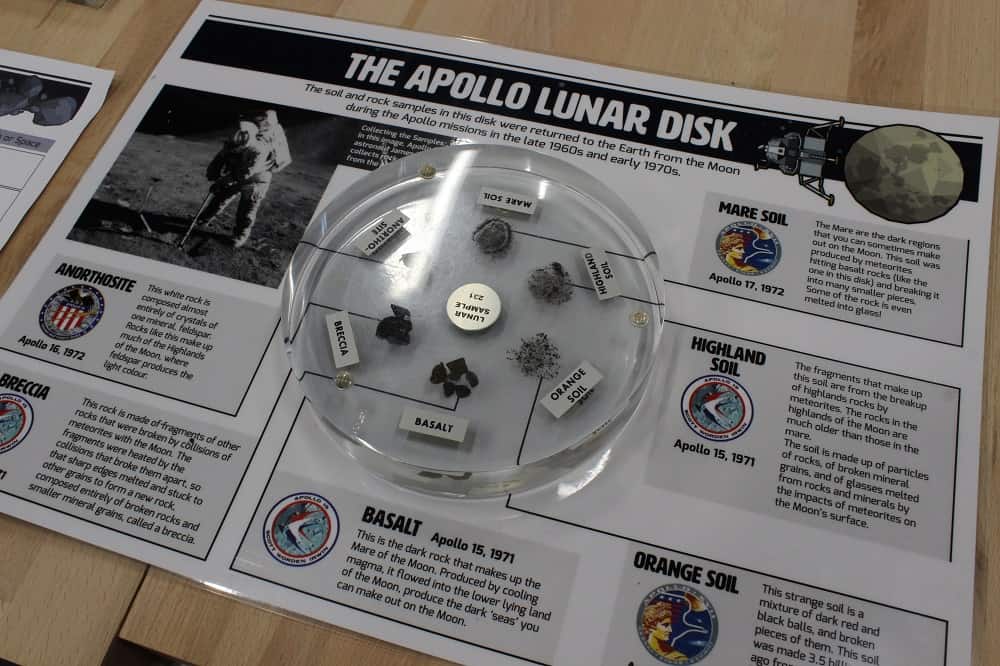 On 15 February, approximately 100 people – young and old – came along to the Liberty Cafe at North Devon campus to see and hold moon rock samples from NASA.
One of our top STEM students, Noah Nutkins, explained how meteorites form and crash into earth, and lecturers Dave Waters and Gemma Quick were asked lots of great questions!
Gemma said: "What a privilege to share this with everyone, something I will never forget. The turnout from the members of the public demonstrated Barnstaple's passion for space exploration!"
Visitors were able to test the magnetic qualities of the samples and inspect them with magnifying lenses. They were inspired by the opportunity to hold a piece of the moon in their hands and were surprised at the weight of the larger meteorite on display.
We were delighted to welcome so many budding astronauts to this once in a lifetime chance to view these lunar samples.