Petroc alumni win Carol Haddrill Scholarships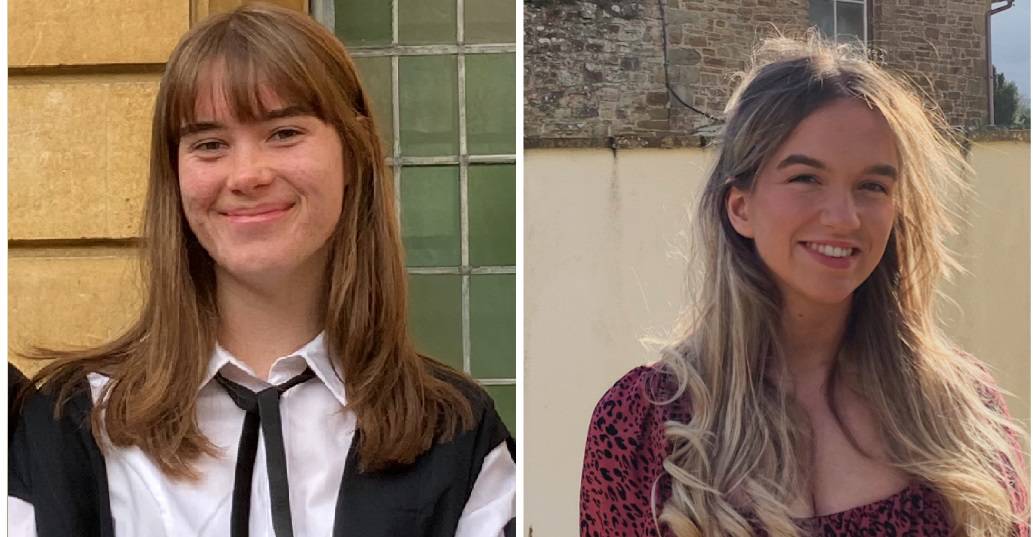 We are delighted to hear the news that two of Petroc's alumni have been awarded a Carol Haddrill Scholarship for Modern Foreign Languages.
Lucy Turner and Holly Milton-Jeffries, who are now both studying at the University of Oxford, had to compose an essay to explain what a difference studying languages had made to them.
The scholarship was the brainchild of Mr Martin Haddrill, in memory of his late wife, Carol, who was a linguist, teacher and champion of modern foreign languages. Each year local students who are studying modern foreign languages at university, apply for the scholarship, but this is the first time that two awards have been presented. Mr Haddrill felt that the quality of the entries this year was exceptional and decided they were both worthy of the scholarship.
Lucy is reading French and Italian at St Anne's College, and Holly is reading French and English Literature at The Queen's College. Their scholarships of £1000 each, will help them in their studies whilst at university.
Holly said: "As a language student, hearing about Carol Haddrill and the wonderful work she did during her life has hugely inspired me. It's an honour to receive a scholarship in her name, and I hope that I can put the money towards one day inspiring others to continue their pursuit of language studies in a similar way."
Claire Scott, A Level English Language Programme Manager & Lecturer said: "I am really thrilled that both Holly and Lucy have been awarded such a wonderful scholarship. When they were at Petroc they were hardworking linguists who truly loved languages and they both deserved to win places at Oxford."
Congratulations to Holly and Lucy – and we hope the scholarships help further develop their passion for their chosen subjects.