Petroc celebrates its 70th year!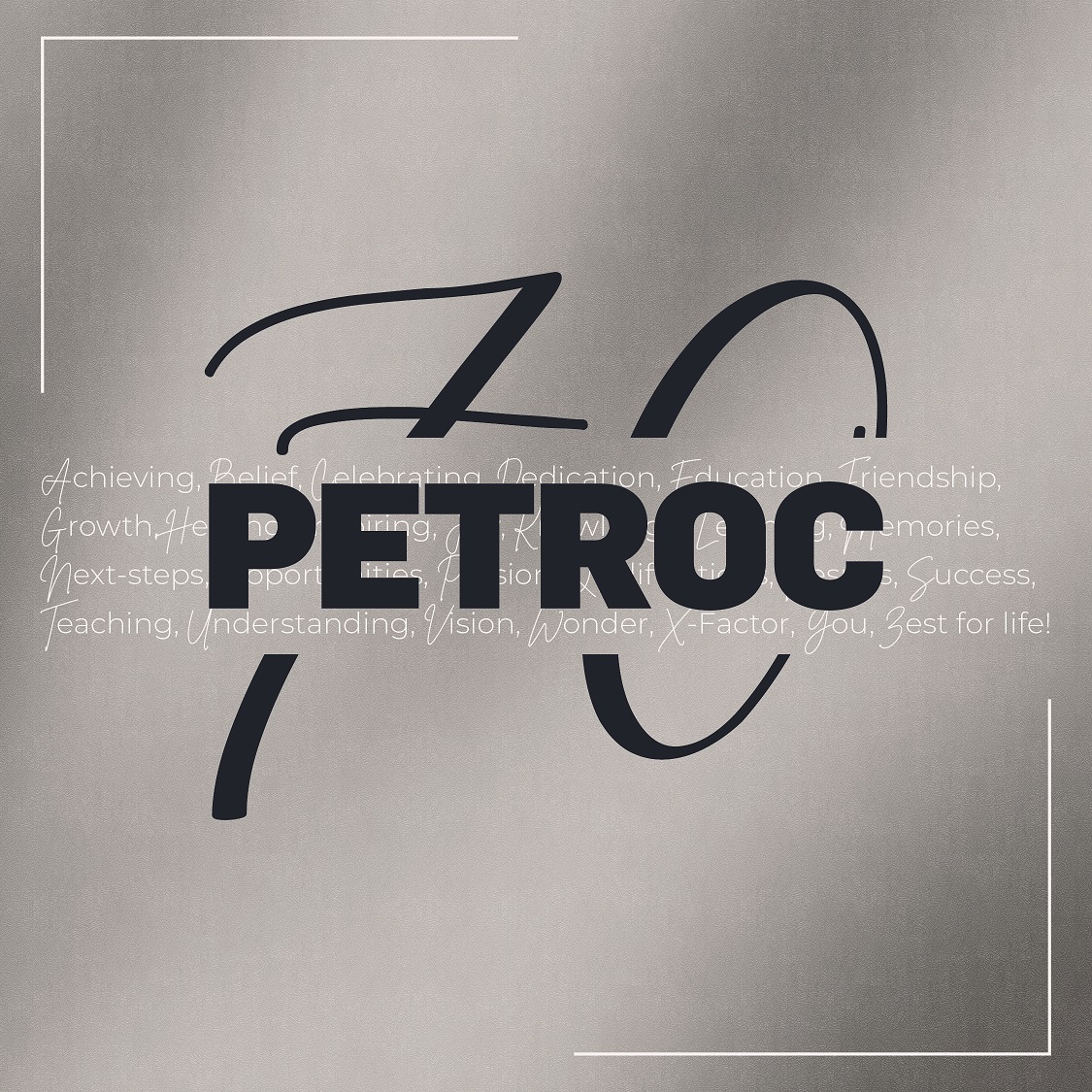 Petroc is celebrating its 70th anniversary this year and we want former students to get in touch to share their achievements and stories as part of our celebrations!
Petroc was officially born back in August 2008 when North Devon College and East Devon College merged together, but their combined history dates back to 1952 – and we have been serving the community with excellence in teaching and learning ever since.
To celebrate our anniversary, we have delved into our archives and discovered rarely seen pictures, prospectuses and even glass plate negatives from over the years which we will be sharing on our social media platforms throughout the year. We are also keen to share stories from staff and students who attended any of the associated colleges since 1952, which include North Devon Technical College, East Devon Technical College, East Devon College, North Devon College and Petroc. 
Assistant Principal, Rozz Algar, said: "Petroc is 70 years old this year and we want to celebrate. We're keen to mark the history and accomplishments of the college by inviting past students and staff to share their stories and achievements. We'd love to hear from someone from each year – particularly from the early years. It will be really fascinating to hear how society and culture have changed over all those years. Of course, the one thing that hasn't changed in that time is that Petroc was and remains the local college of choice."
Principal and CEO Sean Mackney, commented: "Our 70th-anniversary celebration is about learning about the past and preparing for the future. I meet many amazing people through the work I do, only to discover that their preparation for their careers started with Petroc! Petroc people make a difference in the world, in business, the public sector and in voluntary organisations. We want to showcase their achievements to inspire the next generation of brilliant people in our community. We want to hear about what they are doing now but also how they see the future and what they think the college should do to be ready for it."
Petroc inspires a huge amount of loyalty in its team and tutors – including Leanne Macey-Withey who is one of the college's longest-standing members of staff. Leanne joined Petroc in 1992 having studied a business administration course straight after school and has been there ever since. She started off as a Business Studies Administrator and then went on to become Exams Manager in 1999.
She says: "So much has changed because education constantly changes – especially in the exams system where qualifications need to evolve to be relevant to the needs of business. It really keeps things fresh and interesting. My highlights have been working with amazing staff. I particularly remember former Principal David Truman who was great fun and really hands-on. Another of my great memories was abseiling from the corner of one of the tallest buildings at North Devon campus to raise money for charity, Whizz-Kidz. There's been a lot of change to the structure of the college – so many of the buildings we have now didn't even exist when I first started!"
Petroc would love to hear from anyone with memories of North Devon Technical College, East Devon Technical College, East Devon College, North Devon College, or indeed Petroc. We'd like to know about your time at the college – for example, the names of your favourite lecturers, any memorable moments, whether you won any awards, and where your studies took you in life. It would also be fascinating to see any of your photos or newspaper cuttings from your time as a student.
You can contact Petroc on 01271 345291 or email petroc70@petroc.ac.uk and somebody will be in touch for a chat. 
Petroc is planning to run celebrations throughout the year. To stay up to date with all the latest news, pictures, and stories to mark the college's Platinum birthday year, look out for the #Petroc70 hashtag on social media and see www.petroc.ac.uk