Petroc celebrates student success at North Devon campus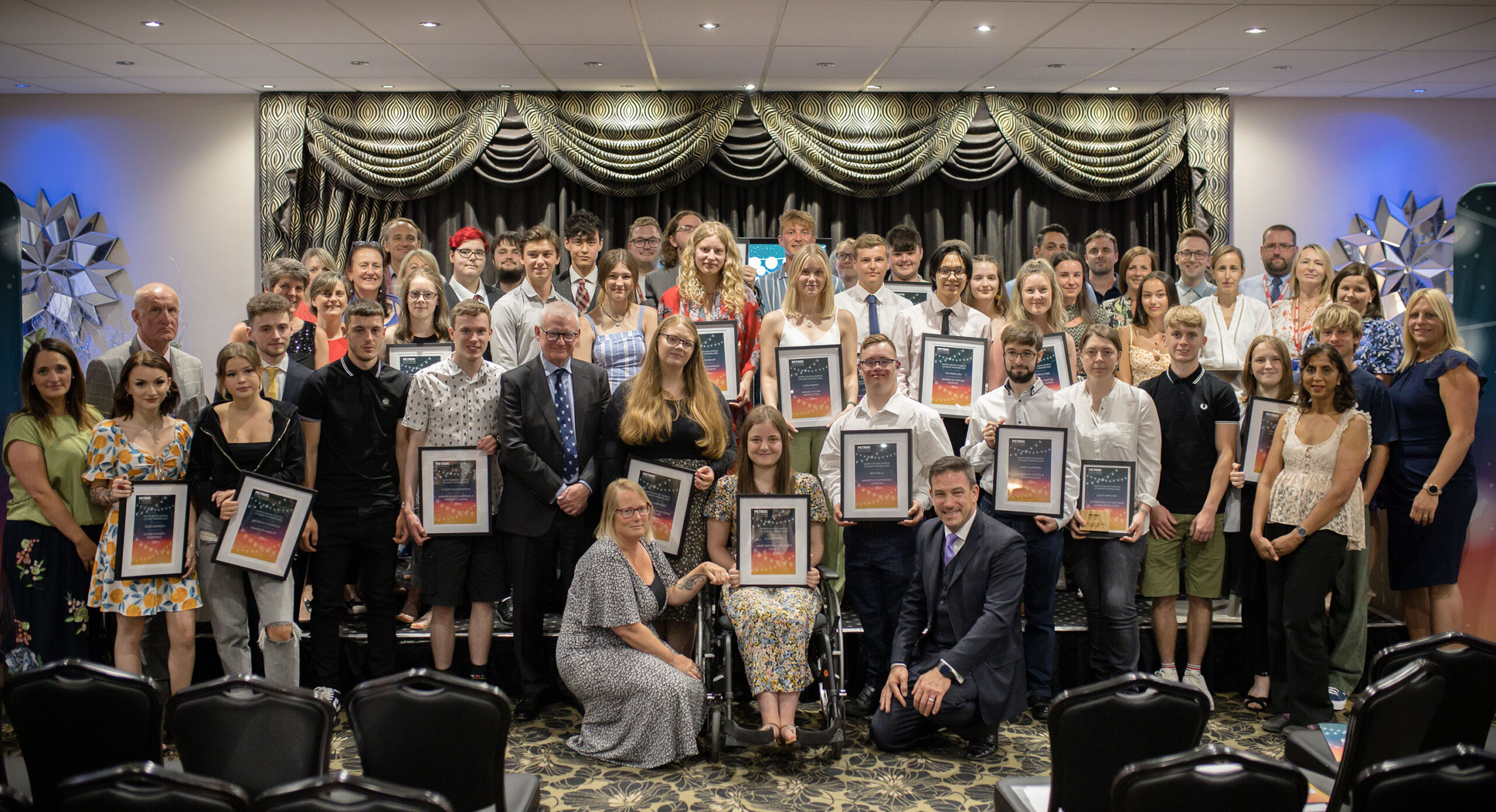 We were delighted to welcome our North Devon award-winning learners to the Barnstaple Hotel for our awards evening on 13 July. 
Every year, Petroc awards a select group of students with our prestigious Student Achievement Awards. These awards are put forward by the learners' subject lecturers and recognise the student's hard work, dedication and achievements over the last 12 months – both inside and outside the classroom. 
Principal and CEO Sean Mackney, who opened our awards evening said: "Being able to celebrate the many successes and achievements of our learners at this annual event is a highlight of the year. It really shows that Petroc learners go on to achieve fantastic things. It is what makes working in college so special. It is also great to see those learners recognise the staff who really went further to inspire, support and engage them, and the employers that deserve a special mention for their work with Petroc to prepare the next generation of skilled employees who will work in our community. Well done all. It makes me very proud to be Petroc."
Vice Principal of People, Organisational Development & Engagement, Sheena Murphy-Collett said: "The Student Awards are a culmination of the hard work and dedication of our learners and college staff, and I always feel so proud to share the event where they celebrate this!"
Creative Media Production and Technology student, Saul Bell-West, was not only awarded for his talents in Creative Media Industries, he also won the Outstanding Student award. This award highlights a student that embodies Petroc and its core values:  what it means to be a student at Petroc. Saul said: "This award was really unexpected. I loved my course, I had the freedom to do what I wanted, whilst studying a subject I thoroughly enjoyed."
Our Employer Award was won by Royal Devon University Healthcare NHS Foundation Trust. Our partnership with the Trust has continued to grow from strength to strength. Gail Richards and Lucy Warner were commended for all the additional work they've given us to support our students, particularly for the industry placement opportunities given to our Health T Level Students.