Petroc celebrates student success at Tiverton campus!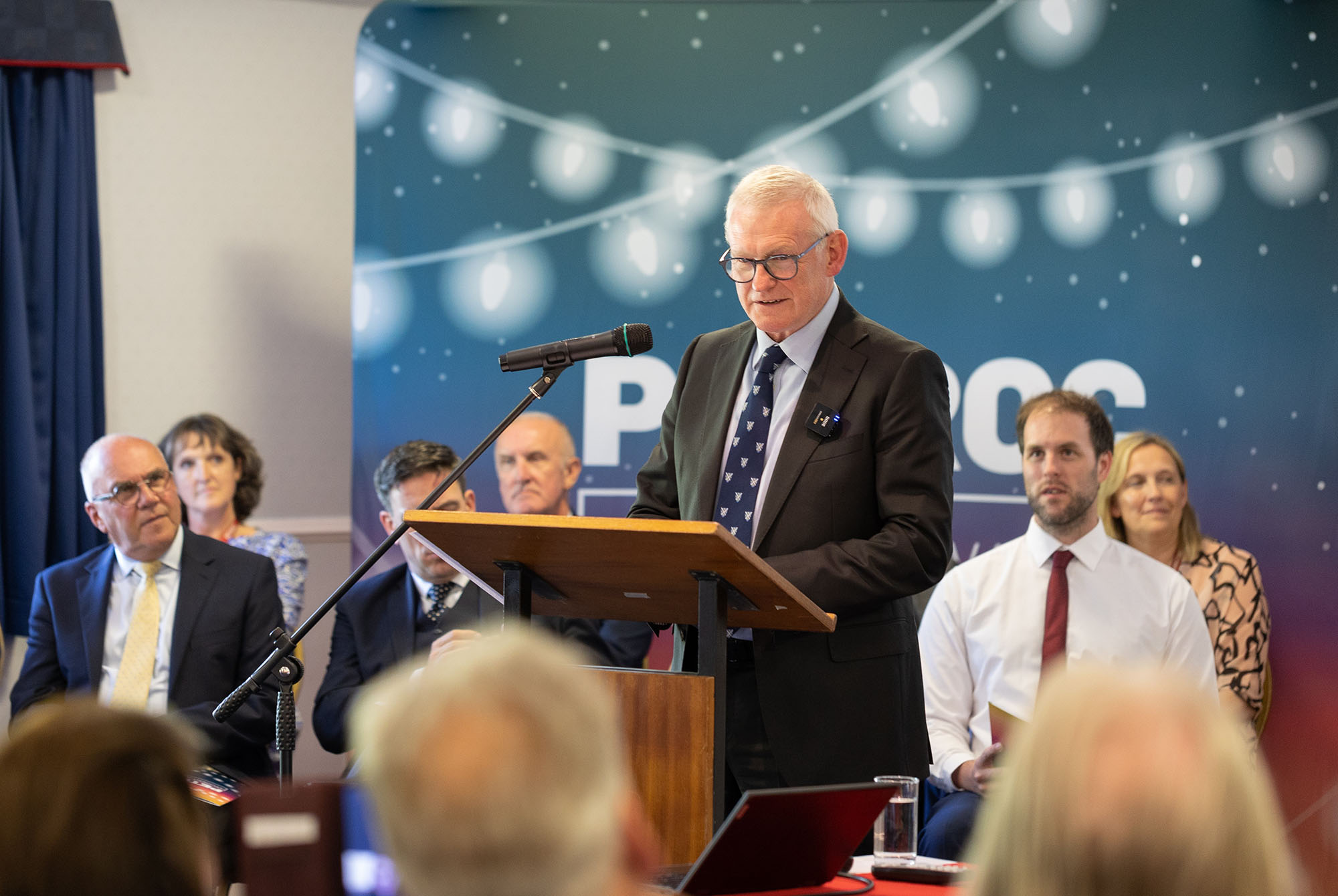 We were delighted to welcome our Tiverton award-winning learners to the Best Western Tiverton Hotel for our awards evening on 22 June. 
Every year, Petroc awards a select group of students with our prestigious Student Achievement Awards. These awards are put forward by lecturers and recognise the student's hard work, dedication and achievements over the last 12 months – both inside and outside the classroom. 
Principal and CEO Sean Mackney, who opened our awards evening, said: "Having the opportunity to reward our students' achievements in person is a privilege and highlight of the college year. The evening was about recognising and celebrating the hard work, dedication and tenacity of all our students. The last couple of years have certainly been challenging, but these awards demonstrate that Petroc students truly excel."
Our guest speaker, Ken Charman, who is Chief Executive Officer at uFlexReward Unilever made a very inspiring speech to our award winners. He said about the night: "It was a special honour to meet prize winners who achieved such high standards and didn't let Covid get in their way. We should all look up to them. Outstanding." 
Construction student Ceri Baker, was not only awarded for her talents in carpentry and joinery, she also won the Outstanding Student award. This award highlights a student that embodies Tiverton campus, its core values and what it means to be a student at Tiverton Petroc. Ceri said, "I can't believe I've won two awards, I really wasn't expecting to win the Outstanding Student award. I'm really proud and feel like I've done it for girls in construction. I would like to thank my lecturer Marc Sevette, who has always had a lot of confidence in me."
Our Employer Award was won by Mid Devon District Council. Stephen Walford, Chief Executive at Mid Devon District Council said, "It is an honour to be presented with the 'Employer of the Year' award; it reflects our strategic partnership with Petroc and our shared commitment to learning and development. As an employer, we strive to nurture and support our apprentices, as well as taking the opportunity to learn from their experiences and perspectives to drive our own continued improvement as an organisation."
Campus Manager Nicky White, who presented the awards, said: "We're incredibly proud of all our learners, and these awards have been given to the ones who have gone above and beyond to achieve their full potential. It's been a challenging few years, and we're so happy to be able to celebrate their resilience and hard work with these amazing awards."