Petroc helps its degree students achieve their ambitions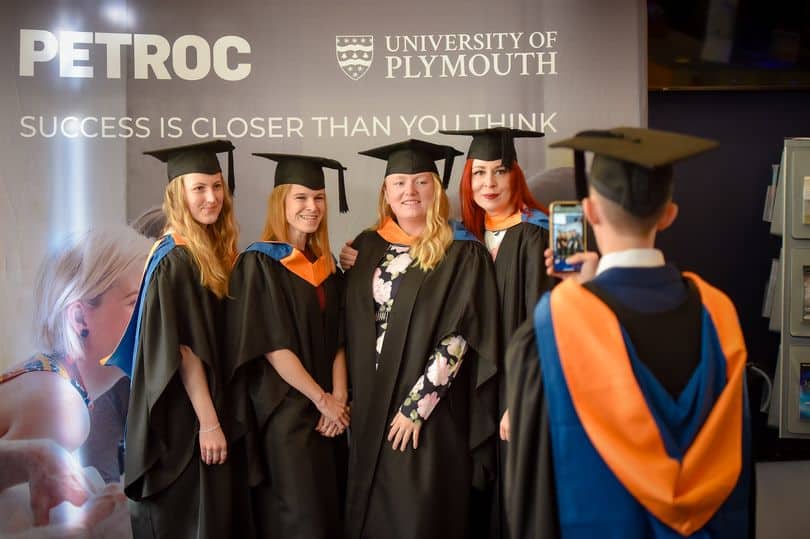 Petroc's alumni go on to achieve great things, changing the world for the better!
We provide foundation degrees and Higher National Certificates (HNC) across a range of subjects, including education, computing, engineering and sport. We are ambitious for our students and furnish them with more than just an academic qualification. When you study at Petroc, you will learn new skills, make new friends and colleagues as well as build links with employers and lecturers that have invaluable industry experience.
Thousands of students have graduated with degree-level qualifications from Petroc and we encourage all students to make a difference in the world – whether this is in the field of healthcare, business, animal conservation or another discipline.
Jade, who undertook Petroc's Animal Conservation degree, said: "What I have most enjoyed about studying at Petroc is the friendliness and support from lecturers. The course had a great variety of modules that would help me to gain the relevant knowledge and practical skills to assist me in my future in conservation."
To find out more about studying at Petroc, meet our degree team at the Green Lanes shopping centre, Barnstaple, on Saturday 29 January.