Petroc proud to be part of £15.6m Innovation Centre project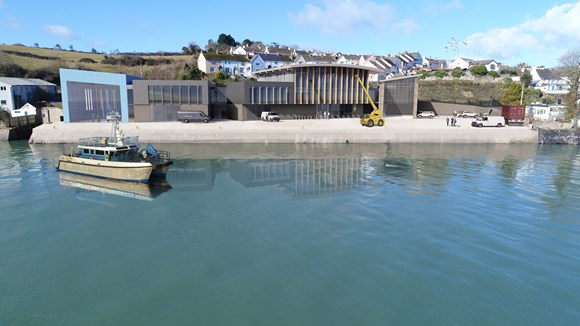 Petroc is proud to be a leading partner in skills development for the new Appledore Clean Maritime Innovation Centre.
Following the announcement of £15.6m of funding for the development, Petroc's Vice-Principal, Bill Blythe, said: "We are excited to be part of this project, which brings cutting-edge research and marine commercialisation to northern Devon. We have the opportunity of a lifetime to demonstrate the role that new technologies, working alongside the natural environment, can play in creating a sustainable economy for everyone. For us, the key part of this development is the need for skills and the opportunities it brings for young people and returners to education."
The development at Middle Dock, which will be funded by the Levelling Up Fund, will establish Torridge and wider northern Devon as a global-leading research and development destination for innovation in clean maritime technology and support industries.
A key role of the centre is to inspire the next generation of scientists and engineers, and Petroc is delighted to be working with the centre to develop the skills needed in clean maritime, environmental management and in preparing for the future green hydrogen deployment.
Dr Caroline Chipperfield, Director for Higher Education, said: "The University Centre at Petroc has been delivering degree-level courses in partnership with the University of Plymouth for 30 years. We continue to develop our focus on the environment and the role green tech will play in the future. We have a range of courses including Environmental Management, Animal Conservation, Engineering and Construction – all of which will help students get the skills and qualifications needed for a career in the marine economy. The new research centre places northern Devon on the UK's Innovation map and provides exciting new opportunities for everyone."
To read the full press release, please visit the Torridge District Council website.
Watch this video to find out from Dr Caroline Chipperfield what this exciting development means for Petroc and the local workforce.