Petroc's Apprenticeship Awards 2021-2022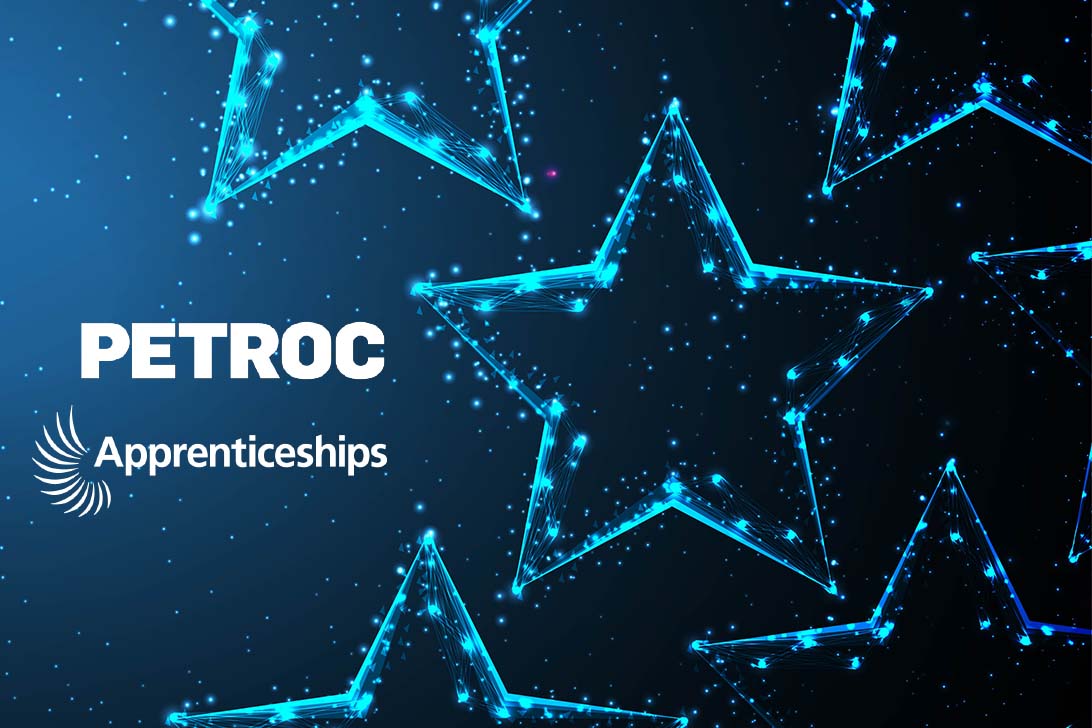 The Annual Petroc Apprenticeship Awards recognise and reward the exceptional work and results gained by employers and apprentices who work alongside Petroc. 
We are celebrating the very best employers, apprentices and apprenticeship champions across the region, highlighting those whose creativity, commitment, experience and strong leadership has helped them achieve success.
Rozz Algar, Petroc's Assistant Principal – Commercial, said: "I want to acknowledge the hard work and achievements of all of our apprentices and especially those who were nominated. With over a thousand apprentices here at Petroc, to be nominated is a real achievement and something to be very proud of. Petroc's apprentices continue to show real resilience working and studying during what have been difficult times, many working on the front line, others adapting to working from home in their first job. It's really inspiring to hear how apprentices have succeeded."
Apprenticeships are a fantastic opportunity to gain meaningful qualifications whilst also gaining relevant work experience.
Petroc prides itself on its long-standing partnerships with employers, who see the value of apprenticeships and life-long learning. The employer-focused awards are given solely on merit, and are awarded to commend those most deserving for their ingenuity and investment of time and training of their apprentices.
Winners Include:
Apprentice Employer of the Year (under 10 employees) – The Grove Inn

Apprentice of the Year (employer under 10 employees) – Benjamin Gilbert – EduKid

Apprentice of the Year (Large employer) – Leigh Whatling, Pall

Large Apprentice Employer of the Year – Pearce Construction

Outstanding contribution to the development of apprenticeships (employer) – Eaton

Traineeship Employer of the Year – Robin's Garage 

Outstanding contribution to the development of apprenticeships (individual) – Andy Ogden, Tarka Learning Partnership
Head of Business Development at Petroc, Julie Yates, said: "It's been an honour to be a part of the judging panel for the second year running for Petroc's Apprenticeship Awards. Once again, we received several strong applications demonstrating the excellence of partnership and collaboration to achieve successful outcomes for our employers and for our apprentice's career progressing. NAW 2022 is an important time to reflect and celebrate the contributions of all employers, apprentices and providers that work hard to provide excellent opportunities up and down the country and especially here in Devon."