Petroc's Programme Manager of Art and Contemporary Craft, Awarded Grant for Groundbreaking Exhibition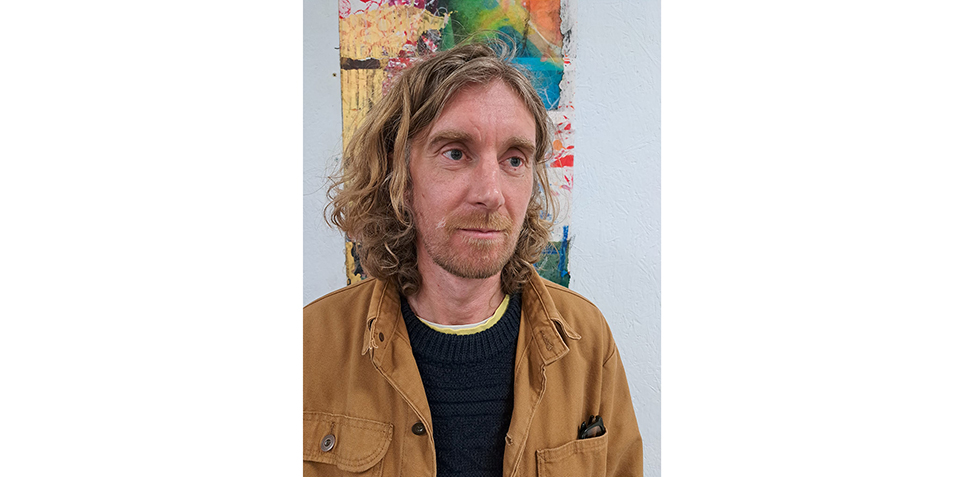 Petroc's Programme Manager of Art and Contemporary Craft, Stuart Edmundson, Awarded Grant for Groundbreaking Exhibition at the Museum of Barnstaple and North Devon
We are thrilled to announce that Stuart Edmundson, Programme Manager of Art and Contemporary Craft Degree at Petroc, has been awarded a prestigious grant from Arts Council England. This grant will support the development and curation of a captivating exhibition that Stuart has been tirelessly researching – alongside his teaching commitments –  for the past 18 months.
The exhibition is set to take place at the renowned Museum of Barnstaple and North Devon, and promises to be a truly multidisciplinary experience.
Titled "Otherworlds/Annwn" this exceptional exhibition will showcase the remarkable work of four talented artists, each hailing from diverse artistic disciplines such as sculpture, drawing, performance, and sound. Together, they will delve into the multifaceted nature of islands, aiming to challenge and examine our evolving relationship and understanding of these captivating entities. From ecological and environmental perspectives to metaphysical, social, and even romantic viewpoints, the exhibition will invite visitors on an immersive journey of exploration and introspection.
At the heart of this extraordinary exhibition lies the local island of Lundy, nestled off the picturesque coast of North Devon. Stuart Edmundson, with his deep passion for the region and its cultural heritage, will utilise Lundy as the foundation for the artists' creative development. The resulting body of work will not only encourage contemplation of our connection with isolation in today's political and post-pandemic society but will also spark conversations on the profound impact of islands on our collective consciousness.
Designed to captivate a diverse audience from North Devon and the Southwest, this exhibition will go beyond traditional displays of art. By collaborating with external partners, Stuart aims to make the experience accessible to all through engaging performances and interactive workshops. The intention is to foster a higher level of cultural criticality, while simultaneously creating new pathways for imaginative thinking within the region.
"We are incredibly excited to bring this thought-provoking exhibition to the community," exclaimed Stuart Edmundson. "By exploring the myriad perspectives on islands, we hope to stimulate dialogue, broaden horizons, and forge new creative networks. Our ultimate goal is to inspire individuals to reflect upon their own connections and explore the limitless possibilities of artistic expression."
The "Otherworlds/Annwn" exhibition will officially open its doors to the public on 23 September, welcoming art enthusiasts, scholars, and curious minds alike. Stuart Edmundson promises an unforgettable experience that will undoubtedly leave a lasting impression.
For further information, please contact: stuart.edmundson@petroc.ac.uk or Nicole.Hickin@northdevon.gov.uk
Supported by Arts Council England.