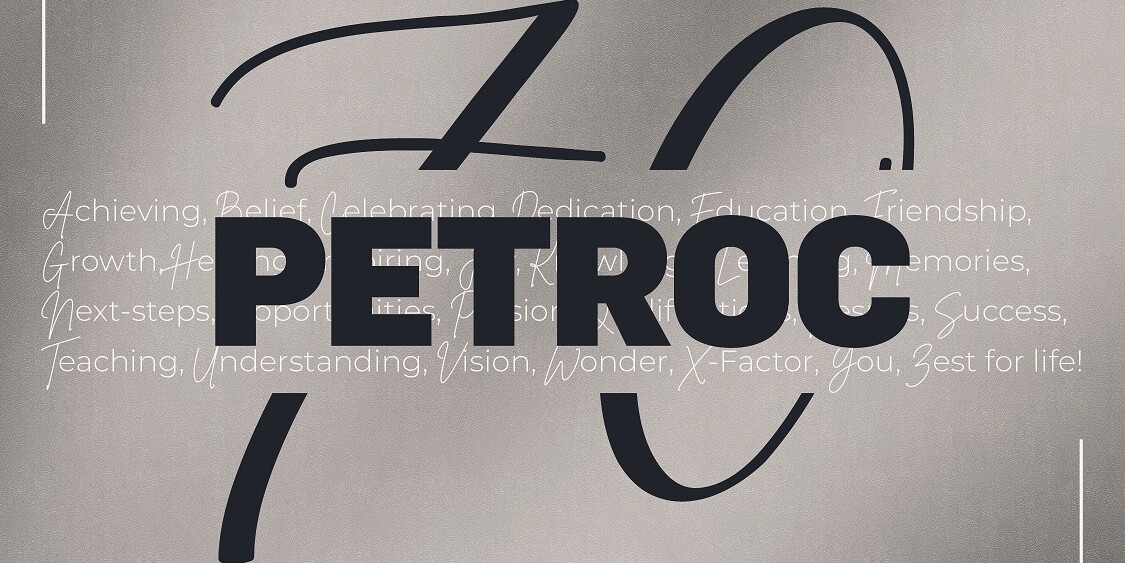 September 2022 saw the start of Petroc's 70th anniversary!
Petroc was officially born back in August 2008 when North Devon College and East Devon College merged together, but their combined history dates back to 1952 – and we have been serving the community with excellence in teaching and learning ever since.
To celebrate our anniversary, we have been delving into our archives and discovered rarely seen pictures, prospectuses and even glass plate negatives from over the years which we will be sharing on our social media platforms throughout the year. We will also be sharing stories from staff and students who attended the associated colleges since 1952 - North Devon Technical College, East Devon Technical College, East Devon College, North Devon College and Petroc.
Principal and CEO Sean Mackney, commented: "Our 70th-anniversary celebration is about learning about the past and preparing for the future. Petroc people make a difference in the world, in business, the public sector and in voluntary organisations. We want to showcase their achievements to inspire the next generation of brilliant people in our community."
Each month we will be looking at a theme that runs throughout Petroc's history.
To stay up to date with all the latest news, pictures, and stories to mark the college's Platinum birthday year, look out for the #Petroc70 hashtag on social media.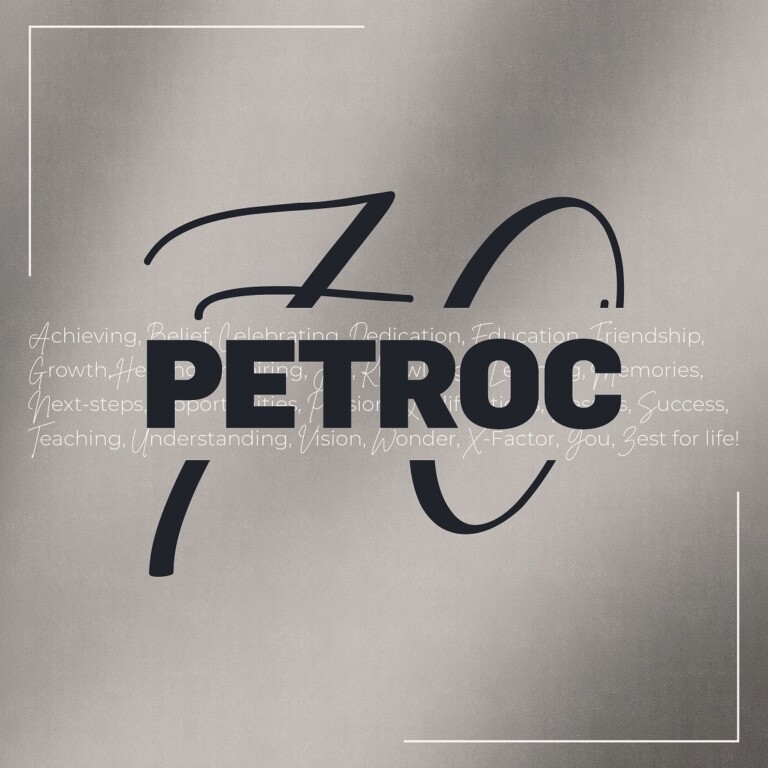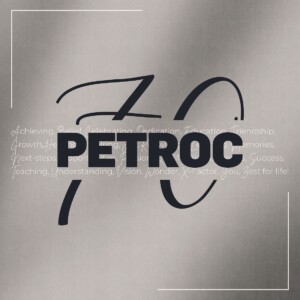 This month we are celebrating all of the friendships that have been made throughout the last 70 years at Petroc:
Tash was a student at Petroc in the late 90's. She said, "I studied A Levels at the college, I loved it and made friends with people I am still friends with now. We didn't see each other for quite a few years after we left university but we always stayed in touch via email, and for the past 6 years we have met up every summer when she and her family visit Devon, which has been fantastic. We literally pick up where we left off and college memories often come up, such as being in the Basement!". We know how important friendships are and that so many strong friendships are formed through college years, so it's great to hear stories like Tash and Rosie's.
We also heard from a former student who contacted us to tell us that she met her husband at East Devon College in 2006 and both have gone on to have fantastic careers, furthering their education (achieving a doctorate!), and starting a family. Proof that college isn't just about study, it's also about having fun, meeting new people and broadening horizons!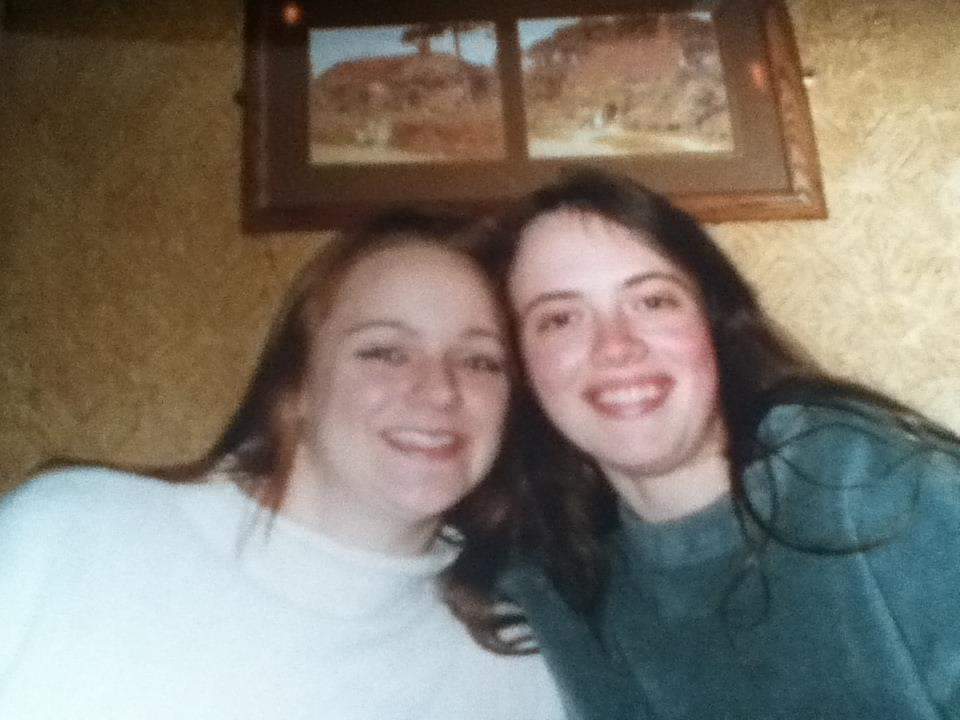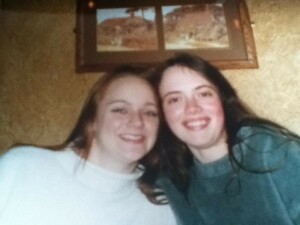 To celebrate our 70th anniversary, we invited students to design a Christmas card with a 50s reference. Our judging panel were very impressed with the winning entry created by Andrei Bell, which we used as our college Christmas card for 2022!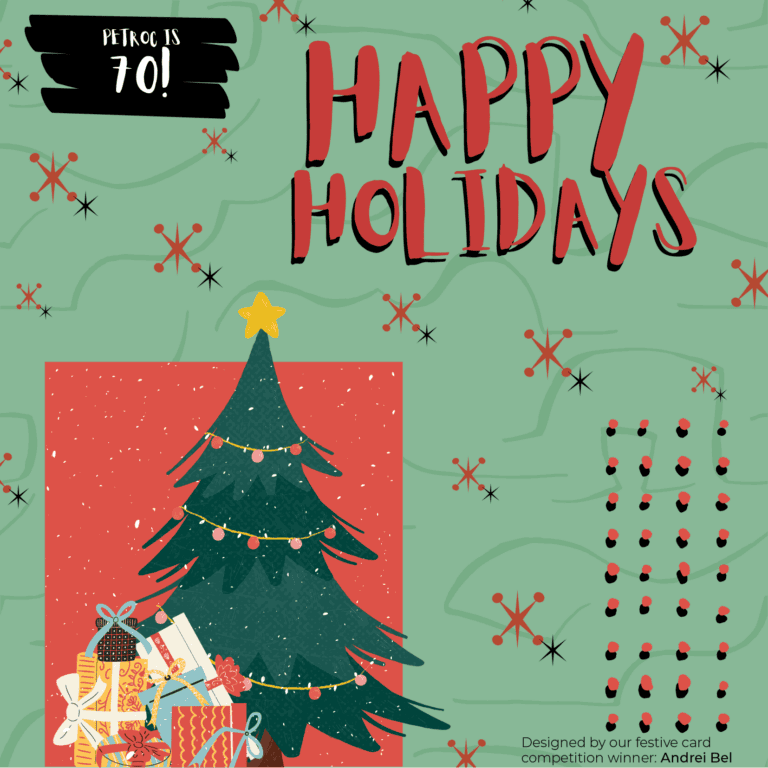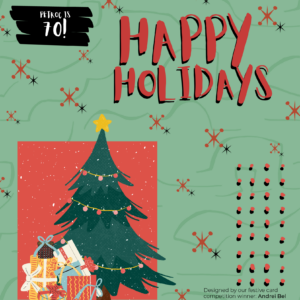 Petroc 70 continues to showcase some amazing stories from the past. Our theme for January is 'Where are they now' and we were delighted to hear from Richard Edwards who told us about his time after college.
"After leaving North Devon College, I gained a degree at the then Middlesex Polytechnic and then a PhD in Philosophy at the University of Kent. I got my PhD in 1985 when unemployment was high and the demand for philosophers was low so began working in Adult Education in Kent and then became a lecturer in adult education with the Open University. I then moved on to become a Professor of Education at the University of Stirling in 2001, and between 2006-13 was Head of the Stirling Institute of Education. I have written and co-authored and co-edited over 20 books and have travelled the world as an academic. I now live in Canada with my wife."
Richard shared with us this picture of himself and his wife Tara, snow-shoeing on Vancouver Island where they live!