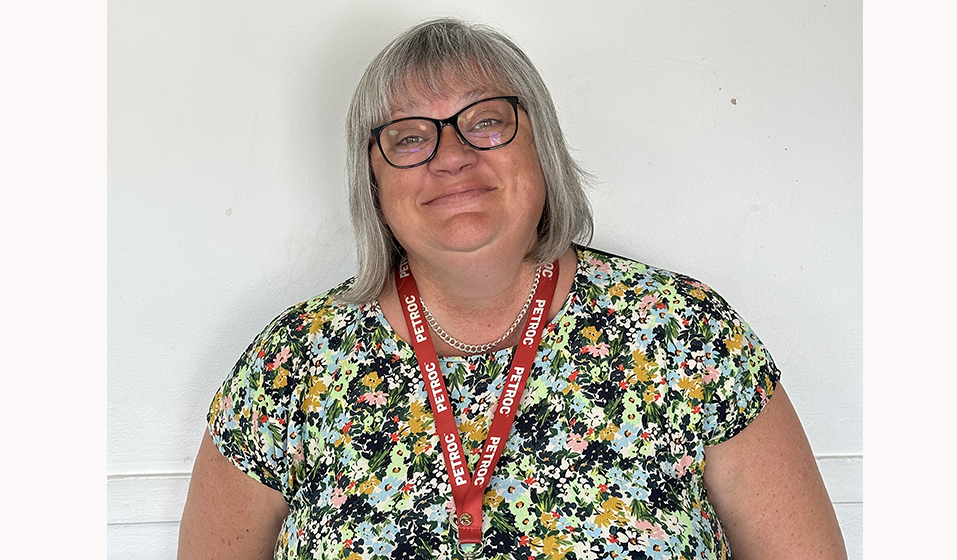 Born in Bradford, West Yorkshire, Val moved to Wiltshire with her parents during her A Levels. She entered the world of work earlier than expected by her parents, as a junior clerk at Barclays Bank. Through excellent training opportunities undertaken in Bristol and London, she became a bank supervisor in South Wales at the age of 19.
Val then moved to Bristol into a junior management position on a large change project (moving pension records from Cyber to IBM systems) for AXA Sun Life. Here, Val gained experience in pensions administration and project management before moving into IT Support Services where she provided training and support nationally. She then re-skilled as an IT Technician.
Having married in 1995, and following a four-year career break to look after two children, the family Tiverton in 2004. Here she undertook various part-time roles work including Clerk to Governors of a primary school, a library assistant and a pre-school administrator before moving to East Devon College now Petroc in 2005. Since joining the College over 18 years ago, Val has worked in administration in various departments moving from Departmental Administration Manager at Tiverton into a new role as College Timetabler in Barnstaple in 2019. Val has been an active member on the staff forum for many years and has a keen interest in education, continuous learning and providing learning opportunities for all to access, at any level.
As a single parent since 2010, whilst working full time, Val has avidly supported her children with their numerous hobbies and through state school, college, university and onto their chosen careers – as a newly qualified solicitor in Bristol and as a designer for a premiership football club in London.
A lover of football, Val qualified as a FA Level 1 football coach at the age of 38 and managed her son's youth football team, although these days after hanging up her boots, she is now often spotted watching rugby union! Val also has a passion for reading, theatre, cinema, food, travelling and live music.
Email
executiveoffice@petroc.ac.uk