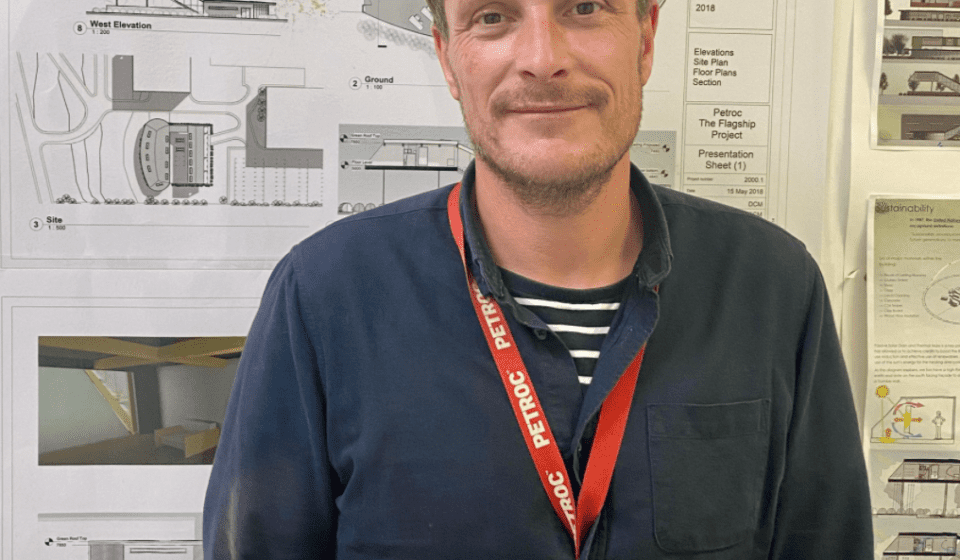 LECTURER IN HNC CONSTRUCTION AND BTEC LEVEL 3: ARCHITECTURE, CONSTRUCTION AND THE BUILD ENVIRONMENT
Why did you decide to teach?  
I was Inspired by guest lecturing at universities and delivering professional CPD to architects. I really enjoyed engaging with students and professionals who were inspired by my subject and found it very rewarding, to inspire and inform. 
Why did you choose to teach your subject and what makes it exciting for you?  
I'm very passionate about the environmental and social impact the future of the built environment will have. Sustainability and performance should always be at the forefront when designing buildings, as we globally strive for a more sustainable future.  
Why become a lecturer? 
I think becoming a lecturer is such an important role, as you catch the students at a turning point in their education when they are making choices. You play a part in steering them in the direction that will suit and inspire them in their career choices.  
Tell us about your previous experience? 
I am a Sustainable Design Consultant and design project lead, specialising in high-performance sustainable buildings, natural building methods and building performance simulation. 
What have been the highlights of your career? 
I really enjoy seeing projects that I have been involved in come to reality. Watching amazing buildings provide healthy low energy housing is rewarding.  
Seeing my students progress and achieve outstanding results in their chosen degrees, or career goals, is a massive highlight in my career. Receiving their thank you emails or emails asking me to help on projects they have gone on to work on is also very touching and humbling.  
Any tips for learners looking to study your programme? 
You need to be passionate about the built environment, inspired by future opportunities and developments and open-minded to new ways of learning and thinking.  You also need to want to get involved, to learn and grow in, both, your knowledge and confidence. You'll see where this course could take you and the goal will be worth the hard work.  
Are you currently working on any projects professional/personal?  
I still provide consultancy on sustainable, high-performance building design and I am also developing a modular cabin design/build system to provide bespoke, adaptable, healthy, off-grid cabins and garden offices.