This year's graduation ceremony will be taking place on Saturday 8 October 2022 at the Queen's Theatre, Barnstaple.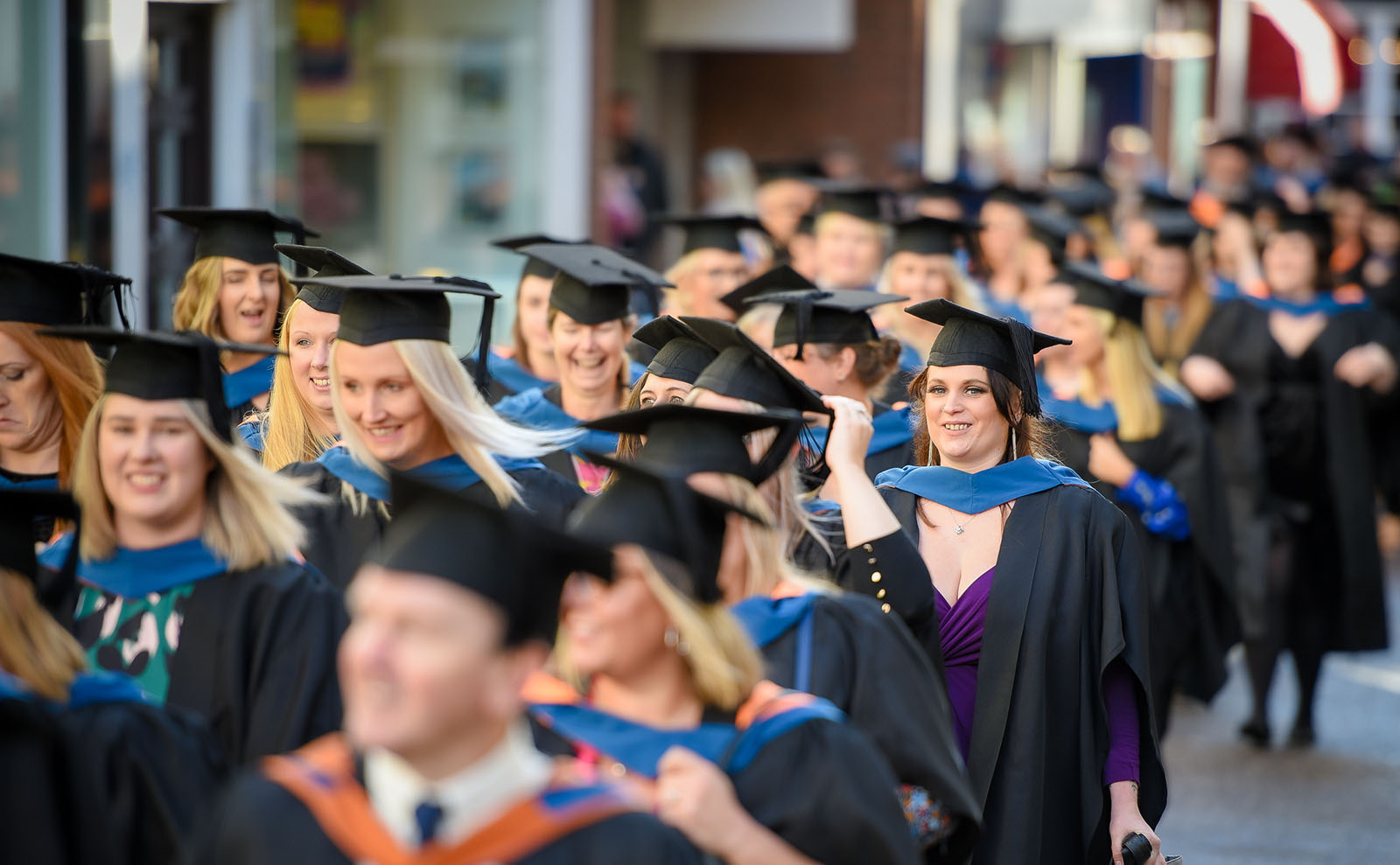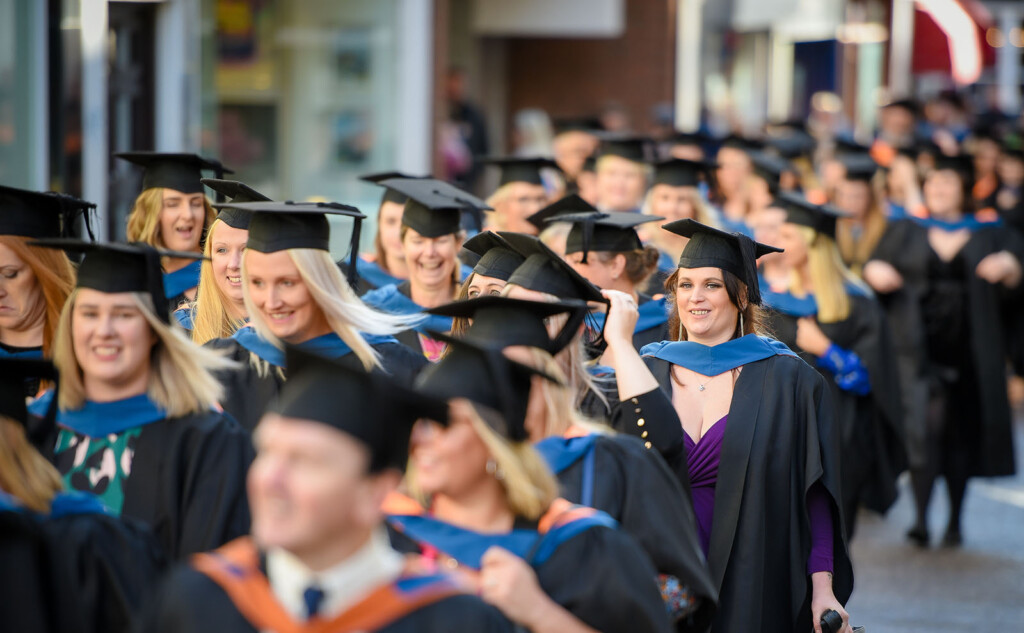 After many months of hard work and dedication, this year's ceremony is a chance for Petroc students to celebrate with their friends and family, and we're here to ensure that it serves as a day to remember for many years to come!
Whether you completed a foundation degree, Higher National Certificate, a BA Honours degree, or a higher level apprenticeship, we cannot wait to celebrate your achievements!
The celebration will take place at the Queen's Theatre in Barnstaple and will be preceded by a procession through the town!
From 15 July until 19 August, you will be able to book up to four guest tickets, as well as your academic dress and photography package. Please note that graduands do not need to buy a ticket for themselves – by ordering your gown, you will automatically secure your place at the ceremony.
If you have any questions, please take a look at the FAQs below, or contact our Graduation Team at graduation@petroc.ac.uk
Where will the Graduation be held?
The ceremony will be held at the Queen's Theatre in Barnstaple.
Address: Queens Theatre, 100 Boutport Street, Barnstaple, EX31 2PL
I will need help with accessibility, who do I tell?
Don't worry, we will make sure we can accommodate any accessibility issues. Please just email graduation@petroc.ac.uk in advance of the graduation and we will make special arrangements for you or your loved ones.
As a graduand, do I need to purchase a ticket?
No, graduands do not need to buy a ticket for themselves. When you order your gown, you will automatically secure your place at the ceremony. The only people requiring tickets will be your guests (up to 4 tickets per graduand).
How do I purchase guest tickets?
Guest tickets can be purchased through the Queen's Theatre. A maximum of four guest tickets per graduand will be available.
What time do I have to arrive?
You will be emailed an arrival time closer to the event.
We ask that all guests are seated in the auditorium by 12:15pm so the ceremony can begin promptly. Anybody who is late will regrettably be refused entry.
Graduation has a formal dress code. Graduands are required to wear academic dress (gown, hood and mortarboard) during the ceremony. Graduation Attire are providing this, please book online using the link below from 15 July to 19 August.
You should wear smart clothing beneath your gown. Please do not wear jeans or trainers.
Smart but comfortable shoes are important – especially for walking onto the stage at the Queen's Theatre.
Please leave all personal items (mobile phone, handbags etc.) with your guests.
Top tips: We suggest you bring safety pins to secure your hood in place and those with long hair might want to use hair grips to help secure their caps.
Will there be a photographer?
Yes, there will be a photographer and you can book your photography package at the same time as hiring your gowns – through Graduation Attire. The photos are optional but must be booked in advance. You will be able to have your photo taken prior to the ceremony.
The Queen's Theatre is located in Boutport Street, with parking close by at Queen Street and Bear Street car parks and bus and train links a short walk.
What is the schedule of the day?
Information will be emailed to graduands nearer to the event, but please refer to the overview below for your information:
From 8:30-11:00am: Gowning and photography will begin. You will be allocated a time slot when we email you in September.

11:15am: Graduands will make their way to the Barnstaple Museum to form the procession line.

By 12:15pm: Your guests will be seated at the theatre. After this time the doors will be closed and you will, unfortunately, be refused entry.

12:10pm: The procession will walk through Barnstaple High Street back to the Queen's Theatre where you will be seated for the ceremony.

12:30pm: The Graduation Ceremony commences and will last for approximately one hour.

1:30pm: It's time to de-robe and celebrate with family and friends!
You will be able to book tickets, academic dress and photography from Friday 15 July.