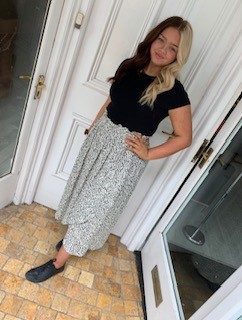 When I left school I was nervous to start with as I didn't know anyone and I was very muddled. Petroc got me an EHCP and without it I would never have joined Pathway B and got the help and support I needed.
I had 1 to 1 support to keep a close eye on me, I enjoyed most of my lessons and the staff helped me if I needed it. I'm now in my second year and I feel that I have matured a lot and have made a lot of new friends and the support has been amazing. I only have a 1 to 1 on Monday and Tuesday.
It has been nice to get freedom and hang around with my new friends. I also helped a new first year when they started which boosted my confidence and theirs too. I feel like college is my home and always will be. I am looking forward to hopefully getting into a catering job when I leave college.
Pathway B - Supported Learning

I'm now in my second year and I feel that I have matured a lot and have made a lot of new friends and the support has been amazing
More stories from our students