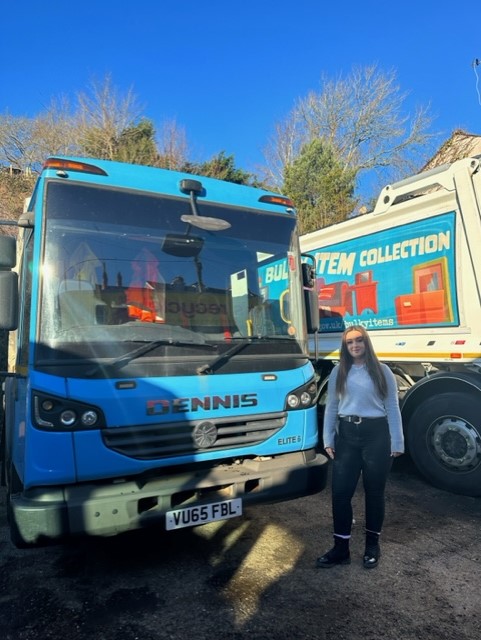 What made you pick this particular course?
Doing Business administration is very versatile in how you choose to use it post completion so it will set me up on a good path towards my future career. Also, the appeal was that upon completion you gain a full Level 3 qualification.
What have been the highlights so far?
I really appreciated being valued as a member of staff, equal to those who are full time and already qualified. The expectations were equal for all and gave me a great view of what it is like to have a full time career in this line of work.
What do you most enjoy about studying?
Gaining knowledge both specific to the industry as well as general knowledge from the people around me. Studying whilst at work also allowed me to build working connections within the organisation with not only people on the same course as me but also in other working areas.
What do you plan to do when you have completed your course?
Going straight into full time employment, I completed my apprenticeship in one department but have now been offered a full time job in another area of the establishment that I am very excited to take up.
What's the long-term plan?
Looking to the future I would be interested in taking my studying further, possibly through an open degree or a degree level apprenticeship and then being able to make my way up the higher to new roles.
Any advice for someone thinking of choosing the same course as you?
Be very open minded; it isn't just a desk job where you can work with numbers, it is more than that. It is inclusive of lots of areas and responsibilities.
It is a great way into the world of work whilst also gaining a formal qualification.
Would you recommend this course to others thinking of doing it?
Yes, it is really versatile in how you can use it in the future.
Level 3 Business Administrator Apprenticeship

It has been nice to learn from other colleges of all ages and use their knowledge and experience to better myself.
More stories from our students