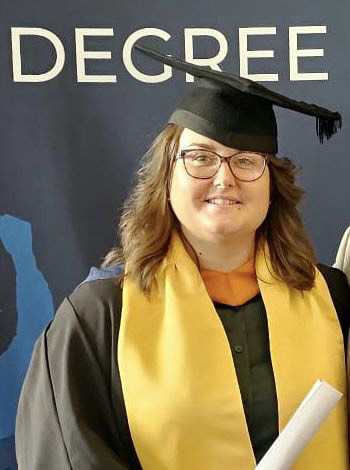 What made you pick the course you studied?
After completing the CMI level 5, being able to top that up to a full degree on a part time basis was an opportunity I didn't want to turn down.
What did you most enjoy about studying at Petroc?
I most enjoyed my lectures with Lee and his teaching style.
What are your plans now that you have graduated?
I plan to continue with my employment and look to further myself and my career.
Any advice for someone thinking of choosing the same course as you?
I would say go for it, it's a great opportunity and you will learn so much not only about the subject but about yourself as well.
BA (HONOURS) PROFESSIONAL DEVELOPMENT (BUSINESS & MANAGEMENT)

you will learn so much not only about the subject but about yourself as well
More stories from our students