This is an exciting time to be involved with Petroc. We continue to implement our Petroc 2025 Strategy 'Excellence Through Learning'; the college is ambitious and strives to achieve excellence in all areas - including governance.
Petroc is passionate about raising the aspirations, knowledge and skills of individuals, communities and businesses in Devon and beyond and is recognised by Ofsted as a good provider of education and training.
Petroc is committed to driving forward educational success in further and higher education and are passionate about raising aspirations for learners, communities, and businesses.
The college also recognises the vital part it and its partners must play in tackling the climate emergency.
The college is made up of two campuses situated in Tiverton and Barnstaple in Devon providing A Levels, Vocational courses, T Levels, and short courses and includes a University Centre which delivers our Higher Education offer.
Why choose us?
Petroc college is dedicated to supporting and developing its Board into one of outstanding quality and its governors are highly valued partners in delivering its strategy.
The Board is a committed team that supports the college and each other to make a significant and lasting impact on education and the community.
As a governor you will develop valuable experience in governance and leadership whilst collaborating with other dedicated individuals who share a passion for education and the region.
Governor responsibilities include:
Helping to set the college strategy through informing its strategic direction.
Ensuring that the quality of the experience that we provide to our students is of the highest standard and equips them for their journey through life.
The stewardship of public funding
Safeguarding college assets
Acting as a 'critical friend'
Being a pro-active ambassador for the college
PARENT GOVERNOR VACANCY
Are you a parent/carer who is passionate about education and the future of our youth? Do you want to have a say in the strategic direction of the college, promoting high standards of educational achievement and ensuring our resources are used to maximum impact?
As a Parent Governor, you will have the opportunity to represent the views and thoughts of parents whilst collaborating with other governors and the College Executive. Your role will involve attending meetings in person in the evenings three times a year and two full-time strategy days throughout the academic year.
You will serve a term of office that corresponds to the length of your child's enrolment at the college. This means that once your child leaves the college, your term as a parent/carer Governor will end.
Applications must be from parents or carers with children enrolled at the college or who will be from the start date of the term of service (September 2023). You will be asked to provide a declaration of interest and a brief curriculum vitae as part of the application process.
Applicants will  then be invited to the College to meet with the Chair of the Board and/or Governance Advisor to the Board, together with the Principal and CEO. The Search and Governance Committee will make a recommendation on the appointment to the Board for approval.
Final appointment to the Board does require the successful completion of a Disclosure and Barring Service (DBS) which you would be asked to complete upon any offer of appointment.
For further details please contact Joanna Boardman – Governance Advisor and Head of Executive Office at joanna.boardman@petroc.ac.uk
EXTERNAL GOVERNOR VACANCY
Are you ready to start an exciting journey that transforms life chances and employment for all, creates outstanding learner achievement and builds community and prosperity across the Southwest of England?
Become a Governor at Petroc and help us unlock the future of Education whilst boosting productivity, innovation and agility of business and organisations.
You should have a keen interest in the work of Further Education Colleges and the roles are ideal for those with recent senior boardroom experience but are also suitable for those seeking to broaden their own experience by joining the Petroc Board and hold other roles than at a senior level.
We welcome and encourage applicants from all communities, diverse backgrounds and interests and operate an inclusive policy in respect of Board membership.
All governors must be eligible to serve as charity trustees and appointment will be subject to an enhanced DBS check.
Whilst we welcome applications from all sections of the community and professions for 2023/2024 we are particularly keen to recruit those who have experience through a string professional background in the following areas:
Schools and Multi-Academy Trusts
Marketing and Reputation Management
Southwest Employers
Organisational Development and Culture Change
Time Commitment
You will attend approximately ten evening meetings a year across full board meetings and committee meetings.
4 Full Board meetings in person
3-6 Committee meetings virtually
2 Full Strategy Days in person
Learning Walks to observe and engage with learners and staff as well as corporate event invitations will be made available across the year.
For further information, please contact joanna.boardman@petroc.ac.uk
Here's what some of our current Board Members have to say about working with Petroc:
Pat Denham
Being a member of the governing body at Petroc is a privilege. Having the opportunity to inform and enhance future educational opportunities is an exciting challenge. The training and support have given me a greater understanding of the role of the governor. The governing body membership includes a wide range of people with different backgrounds, skills, and experiences, this ensures exciting discussion and appropriate challenges to further improve the learner experience.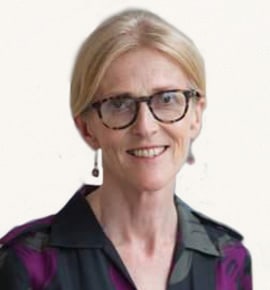 Richard Bevan
The role on the board at Petroc has helped broaden my perspective on how other organisations operate along with the challenges of working in a different sector to my day job. It is also giving me a much broader view of how the region operates and how different organisations including education providers, local and county councils and employers work together to provide education services to meet the diverse needs of the community.
Petroc serves a unique area of the county that faces perhaps greater challenges than those areas focused around the M5 corridor, so I believe the work of the board and Petroc supports helping people in this area achieve their best potential and supports key Government initiatives such as the levelling up agenda.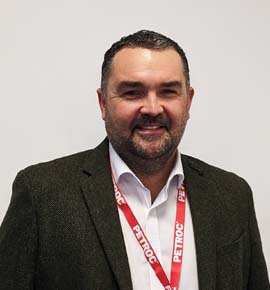 For further details, please contact:
Joanna Boardman – Governance Advisor and Head of Executive Office.