Building a prosperous future for North Devon & Torridge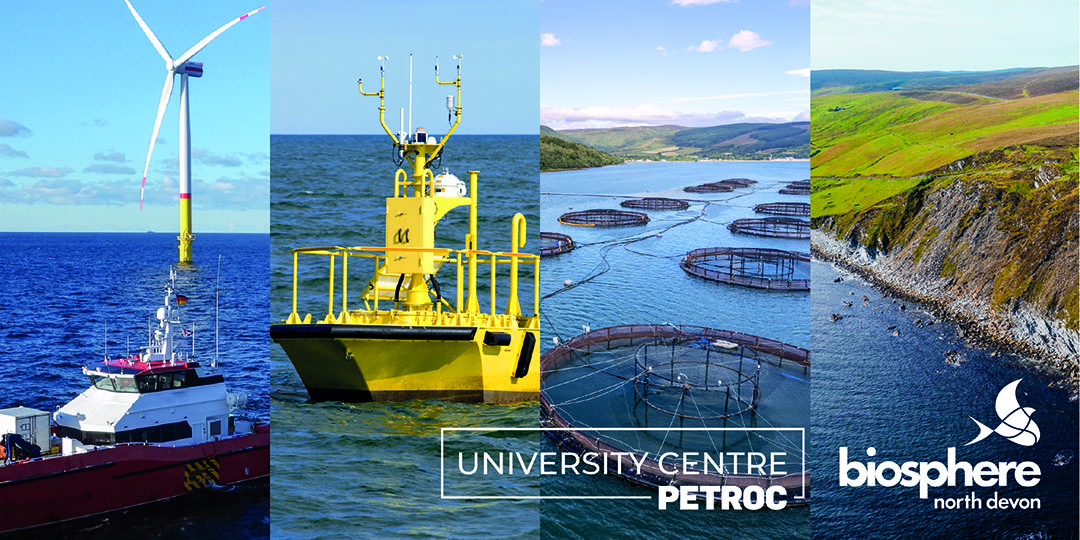 By Dr Caroline Chipperfield, Director for Higher Education
Did you know that our region is at the forefront of a ground-breaking technological revolution?
Recently, wind power surpassed gas as the UK's primary source of electricity. This exciting shift towards renewable energy is set to become the norm, especially as the South West region leads the way in developing a net zero economy.
In addition to onshore solar and wind power, we have incredible advancements in Floating Offshore Wind (FLOW) projects in the Celtic Sea, innovative transportation methods, and cutting-edge aquafarming techniques. These developments are poised to transform the marine and maritime industries as we know it.
But here's the catch: all these exciting endeavours require a skilled workforce. We need individuals who have expertise in various fields such as project management, offshore vehicle operation, structural design, and ecological surveys.
Sadly, we are currently facing a significant problem. We are unintentionally driving away our local talent. Instead of encouraging our young, bright minds to stay and explore the abundant employment opportunities right here in North Devon and Torridge, we're pushing them to study elsewhere. Once they've left our area, it's unlikely they'll return for many years, resulting in a brain drain of nine thousand millennials (people aged 25-39) from our community.
This exodus of talent has far-reaching economic and social consequences. As our young people depart, our population grows older, and essential services such as healthcare and social care face tremendous strain. There's a pressing need for skilled individuals to fill higher-paying positions and support the expansion of local businesses. If we don't act now, the gap will only widen, exacerbating the challenges we face.
It is crucial that we join forces to promote emerging job opportunities and sectors within our communities. Let's highlight the enticing "training for career" packages available, such as higher apprenticeships, which offer a pathway from school to acquiring advanced skills and pave the way for successful careers in local businesses.
We must encourage our millennials, young people, and those seeking education to realise that they can study and train right here in North Devon and Torridge, securing world-class careers without having to leave our beautiful region. By investing in our local talent, we not only ensure a brighter future for our community but also alleviate the strain on essential services and create a thriving local economy.
Together, let's seize this opportunity to build a prosperous future for North Devon and Torridge.
Dr Caroline Chipperfield is Director for Higher Education at the University Centre, Petroc.
On 22 June, the University Centre at Petroc is hosting Marine Futures Day. An event that showcases and promotes exciting new areas such as Floating Offshore Wind, Green Hydrogen, Renewables, Clean propulsion, aquaculture, ecology, marine vehicles, and technology. Register now for the Marine Futures community event.