Food business expands knowledge with SMART SKILLS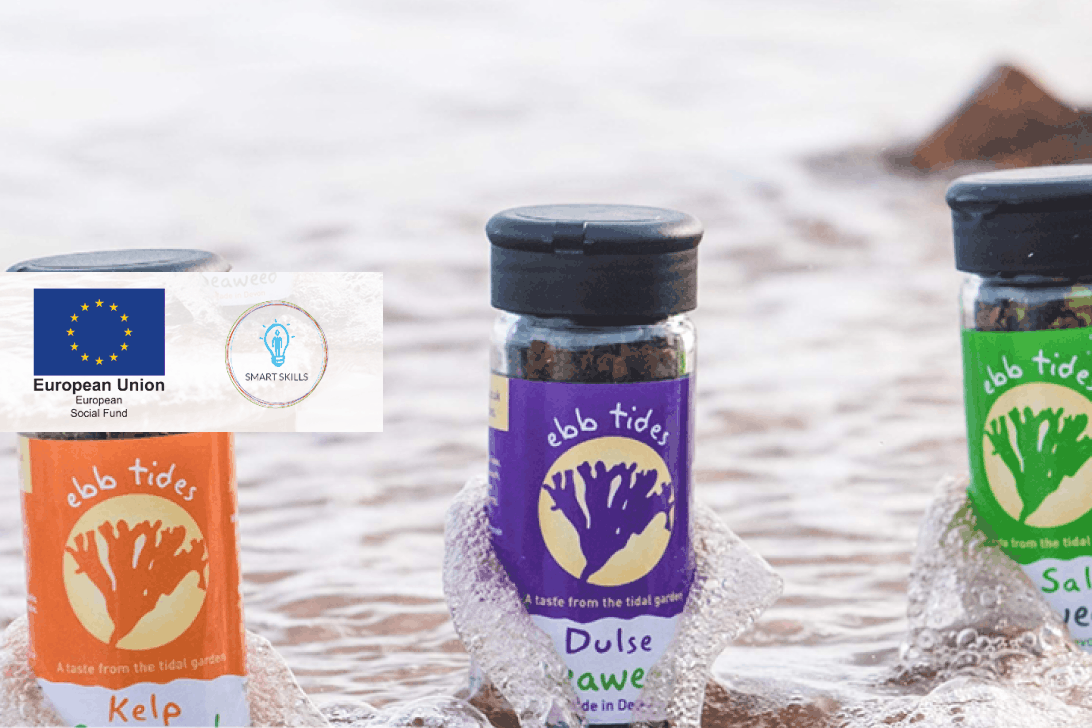 tMulti award-winning
Ebb Tides
prides itself in hand-harvesting the very best varieties of seaweed from a stretch of Devon's beautiful south coast. Their seaweed products and blends have even been given the seal of approval from local top award-winning chefs including Noel Corston at 
NC@EX34!
Ellie from Ebb Tides recently took part in the Food Businesses Programme from
SMART SKILLS
, delivered by Petroc. Funded by the European Social Fund, the Food Businesses Programme consists of a series of free workshops to help food businesses in Devon to develop their staff and grow their business.
Ellie has practical experience in harvesting and manufacturing seaweed products alongside qualifications in Land & Wildlife Management, Coastal Management and Food Safety Management. However, at 20 years old, Ellie felt her experience and knowledge of the food industry was limited.
Ellie wanted to develop a greater knowledge of the food industry and the sector that she will be working in.  She also wanted to gain a stronger understanding of what consumers are wanting now. The Predicting Food Trends for Autumn & Winter 2021 and the Food Quality Assurance online workshops from SMART SKILLS were the ideal training solutions to meet Ellie's training needs.
The Predicting Food Trends for Autumn & Winter 2021 workshop gave Ellie a broader understanding of current consumer trends; knowledge she can use to develop successful food products at Ebb Tides.  The Food Quality Assurance workshop has helped her to learn more about writing product specifications and completing food quality control checks. The section on microbiological testing has been useful in helping Ellie to develop an exciting new caviar product at Ebb Tides. The workshop also covered managing suppliers which Ellie found very helpful and was glad to have a refresh on this. Ellie's increased industry knowledge will help her in her current role and support the growth of Ebb Tides.
The workshops attracted a range of small to medium-sized food businesses and gave Ellie the opportunity to learn about other local food businesses in Devon. Ellie found it interesting learning about the different foods they offered and how they run their businesses.
Ellie is looking forward to participating in further workshops on the Food Businesses Programme which runs until February 2022.
To find out more about the Food Businesses Programme and other free training available from SMART SKILLS, contact the SMART SKILLS Hub to speak to an expert Skills Adviser who will help to identify skills gaps and support you with your skills needs.  Email: smartskills.hub@cswgroup.co.uk or Tel: 0800 9755 111 (Select option 6).