Accounts / Finance Assistant – Apprenticeship

An Accounts/Finance Assistant is responsible for assisting a team of accountants with junior accounting duties. Work could include basic bookkeeping activities, working with sales and purchase ledgers, running calculations to ensure that records and payments are correct and recording of cash and data entry.
During this apprenticeship, you will be required to learn the following knowledge, skills and behaviours:
KNOWLEDGE:
– General Business: Aware of elements of commercial law that may have an impact when working in accountancy, such as contracts, data protection or Anti Money Laundering. Aware of the impact of technology on business and its accounting and finance functions.
– Understanding Your Organisation: Understand own role within the context of your organisation. Understand transactional processes of accounting and their use within a finance function.
– Accounting Systems & Processes: Understand accounting systems and processes, routine accounts reports and the basics of internal control within the organisation.
– Basic Accounting: Aware of basic accountancy concepts and double entry bookkeeping. Understand cost recording system within the organisation.
Develop an understanding of the differences between Financial and Management Accounting.
– Ethical Standards: Understands corporate social responsibility, ethics and sustainability within organisations. Understand the need to keep up-to-date with relevant policies, procedures, regulatory or system changes.
SKILLS:
– Attention to Detail: Examine data to identify issues, reconcile data to minimise the chance of errors, recognise and rectifies errors.
– Communication: Deal effectively with a range of stakeholders using appropriate communication methods to deliver accurate and timely results. Avoid jargon. Demonstrate good listening and speaking skills.
– Use Systems and Processes: Utilise relevant office/accounting software packages to input and manage data accurately. Maintain the security of accounting information.
– Personal Effectiveness: Organise self and prioritise workload/activity to meet deadlines. Actively identify team workload problems and offer support where appropriate. Ability to understand issues beyond own remit.
BEHAVIOUR:
-Team Work: Support colleagues. Build working relationships. Be aware of impact on others.
– Personal Development: Successfully implement changes that are required, as directed. Display ongoing commitment to learning and self-improvement.
– Professionalism: Behave professionally by adhering to the organisational code of conduct. Show integrity. Demonstrate personal pride in the job.
– Customer Focus: Build and maintain customer satisfaction with the products and services offered. Deliver excellent service, identifying and meeting or exceeding customer expectations.
Upon completion of this apprenticeship, you could apply for the a professional membership with the IAB or ICB.
Assessments
You will be assessed through a structured interview (supported by a portfolio of evidence summary) and an in-tray test.
Entry Requirements
Individual employers will determine their own entry requirements. If you do not have Level 1 English and maths, you will need to achieve this level and have taken the test for Level 2 prior to taking your end-point assessment.
Progression
Upon completion of this apprenticeship, you could further develop your knowledge through a higher level apprenticeship.
Facilities and resources
As an apprentice, you will have full access to the college facilities.
Starting Date : 09/09/2024
Course Code : AB01 (2024)
North Devon Campus
Why Petroc should be your first choice
Petroc offers high quality education and training across North and Mid Devon. We provide outstanding learning, excellent facilities, strong connections to employers and a supportive environment to help you fulfil your education goals and set you on your path to the career of your dreams.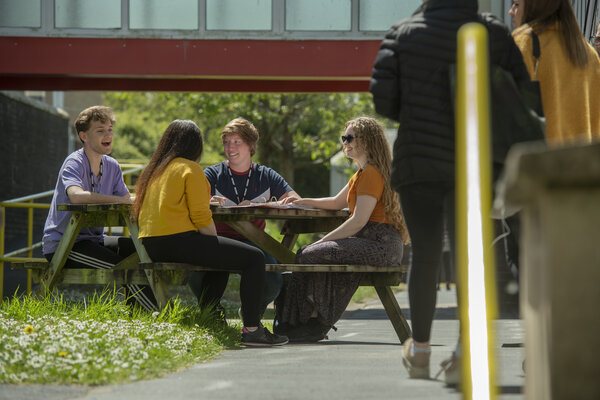 SUPPORTIVE
We offer a supportive and inclusive environment where you can flourish and feel a valued member of the college and wider community. 
INSPIRING
Our teaching spaces and facilities are some of the best in the region, providing stimulating and true-to-life learning environments. 
CONNECTED
We'll provide you with the experiences you need to be ready for employment or the next step on your educational journey.
You may also be interested in