Commis Chef – Apprenticeship

When you study for a Commis Chef Apprenticeship, you will learn how to prepare food and carry out basic cooking tasks under the supervision of a more senior chef. The primary objective of the commis chef is to learn and understand how to carry out the basic functions in every section of the kitchen, therefore having the opportunity to experience, consider and value each section with a view to choosing an area where you feel most inspired. This is a perfect route for a new trainee in the kitchen or for any existing kitchen member who wishes to gain a nationally recognised professional chef qualification whilst working full time.
During this apprenticeship, you will be required to learn the following knowledge, skills and behaviours:
CULINARY:
– The factors which influence the types of dishes and menus offered by the business.
– How technology supports the development and production of dishes and menu items in the kitchen.
– The importance of checking food stocks and keeping storage areas in good order, knowing the procedures to carry out and how to deal with identified shortages and food close to expiry date.
– Set up, preparation and cleaning tasks to standard whilst working in a challenging, time-bound environment.
– Ingredients and portion sizes for dishes in line with recipe specifications.
– The principles of basic food preparation and cooking; taste; allergens; diet and nutrition.
– The use of knives and kitchen equipment and their specific function.
– Sources and quality points of common food groups and commodities.
– Traditional cuts of; and basic preparation methods for, meat, poultry, fish and vegetables.
– The impact of seasonality on the availability, quality and price of ingredients.
FOOD SAFETY:
– Personal hygiene standards, food safety practices and procedures. The importance of following them and consequences of failing to meet them.
– Storing, preparing and cooking ingredients to maintain quality, in line with food safety legislation.
PEOPLE:
– How personal and team performance impact on the successful production of dishes and menu items.
– Communication with colleagues and team members from a diverse range of backgrounds and cultures.
– The importance of training and development to maximise own performance.
– Supporting team members when the need arises.
– Understanding professional behaviours and organisational culture.
– The importance of teamwork both back and front of house.
BUSINESS:
– Basic costing and yield of dishes and the meaning of gross profit.
– The principles of supply chain and waste management.
– Potential risks in the working environment, how to address them and the potential consequences of those risks.
Select from the start date/s below…
Assessments
You will be assessed to the apprenticeship standard using four complementary assessment methods; an on demand test, practical observation, culinary challenge observation and professional discussion.
Entry Requirements
Employers will set their own entry requirements in order to start on this apprenticeship.
Progression
On successful completion of the commis chef programme you can move into a chef de partie role or senior production chef role.
Facilities and resources
As an apprentice, you will have full access to the college facilities, including our state of the art professional training kitchens.
FAQs
Q. I would like to do an apprenticeship but I can't find an employer to support me in this.

A. Petroc has links with local employers and sometimes has employers on the database that are looking for apprentices so please get in touch and let us know if is what you would like to do, and we may be able to help to match you with a suitable employer.
Starting Date : 01/08/2023
Course Code : AB169 (2023)
North Devon campus
Starting Date : 09/09/2024
Course Code : AB169 (2024)
North Devon campus
Why Petroc should be your first choice
Petroc offers high quality education and training across North and Mid Devon. We provide outstanding learning, excellent facilities, strong connections to employers and a supportive environment to help you fulfil your education goals and set you on your path to the career of your dreams.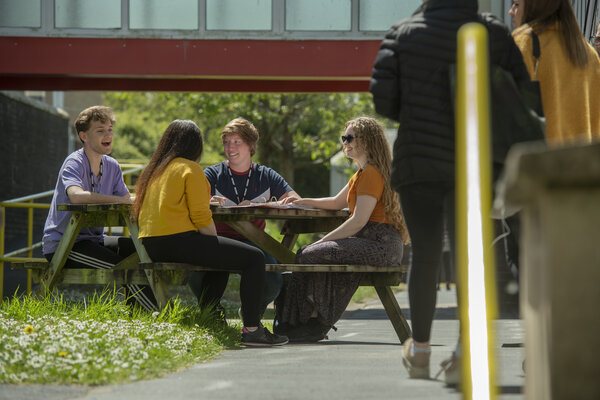 SUPPORTIVE
We offer a supportive and inclusive environment where you can flourish and feel a valued member of the college and wider community. 
INSPIRING
Our teaching spaces and facilities are some of the best in the region, providing stimulating and true-to-life learning environments. 
CONNECTED
We'll provide you with the experiences you need to be ready for employment or the next step on your educational journey.
You may also be interested in