Lead Practitioner in Adult Care – Higher Apprenticeship

This apprenticeship is designed for anyone in a position of responsibility in care a setting who wants to improve their leadership, whilst working towards CQC recognition as a registered manager.
It is suitable for care professionals with a good level of experience who are contributing to, promoting and sustaining a values-based culture at an operational level. It will guide you in the core aspects of care that you will already be familiar with, but approaching with the perspective of leading and managing a team; learning how to coach, inspire and mentor others.
During this apprenticeship, you will be required to learn the following knowledge, skills and behaviours:
KNOWLEDGE:
– Dignity and human rights: How to contribute to, promote and maintain a culture which ensures dignity is at the centre of practice.
– Communication: Effective communication and solutions to overcoming barriers; Legal and ethical frameworks in relation to confidentiality and sharing information; Range of technologies to enhance communication.
– Safeguarding: Legislation, national and local solutions for the safeguarding of adults and children including reporting requirements.
– Health and wellbeing: Models of monitoring, reporting and responding to changes in health and wellbeing; Range of holistic solutions to promote and maintain health and wellbeing using person-centred approaches; Importance of effective partnerships, inter-agency, joint and integrated working.
– Professional development: Goals and aspirations that support your own professional development.
SKILLS:
– Dignity and human rights: Implement a culture that actively promotes dignity and respects diversity and inclusion; Model high levels of empathy, understanding and compassion.
– Communication; Model effective communication skills; Identify and address barriers to communication using appropriate resources; Apply organisational processes to record, maintain, store and share information; Provide meaningful information to support people.
– Safeguarding: Apply and support others to adhere to safeguarding procedures; Work in partnership with external agencies to respond to safeguarding concerns.
– Health and wellbeing: Apply person centred approaches to promote health and wellbeing; Collaborate with external partners to achieve best outcomes in health and wellbeing.
– Professional development: Evaluate own practice and access identified development opportunities; Evaluate the effectiveness of own leadership, mentoring and supervision skills; Value individuals to develop effective teams; Contribute to the development of an effective learning culture; Lead robust, values-based recruitment processes; Contribute to the induction process by developing the knowledge of individuals within their role; Lead and support others in professional development.
Assessments
You will need to complete a portfolio prior to your end-point assessment to evidence the Diploma in Adult Care Level 4 content of the qualification. The end-point assessment will comprise of a professional discussion and observations. The qualification is graded pass, merit or distinction.
Entry Requirements
You will need to complete boths maths and English at Level 2 (Functional skills) or a GCSE pass at a Grade 4 or above before you commence this course.
Progression
Upon completion of this apprenticeship, you could further develop your knowledge through a higher level apprenticeship.
Facilities and resources
As an apprentice, you will have full access to the college facilities.
FAQs
Q: Who is this course suitable for?

A: Deputy managers or those with some organisational responsibility in the setting.



Q: Do I need access to IT resources?

A: Yes, as the sessions will be online workshops, so you can access them from work if more convenient.
Starting Date : 01/08/2023
Course Code : AB211 (2023)
North Devon campus
Starting Date : 09/09/2024
Course Code : AB211 (2024)
North Devon campus
Why Petroc should be your first choice
Petroc offers high quality education and training across North and Mid Devon. We provide outstanding learning, excellent facilities, strong connections to employers and a supportive environment to help you fulfil your education goals and set you on your path to the career of your dreams.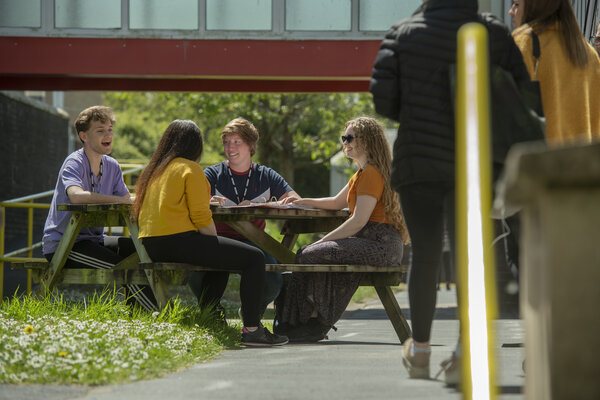 SUPPORTIVE
We offer a supportive and inclusive environment where you can flourish and feel a valued member of the college and wider community. 
INSPIRING
Our teaching spaces and facilities are some of the best in the region, providing stimulating and true-to-life learning environments. 
CONNECTED
We'll provide you with the experiences you need to be ready for employment or the next step on your educational journey.
You may also be interested in