Wings Occupational Studies Year 1 Pathway A

This programme, delivered with Wings College, offers a truly unique alternative education experience.
The Wings curriculum is aimed at students who want a different experience to school or large college environments. Wings offers a supportive atmosphere and a diverse range of practical options to give you inspiration for your next steps, as well as giving you improved confidence, renewed motivation and the skills to progress.
We offer a suite of qualifications designed to support you in successfully gaining a job, progressing in a chosen field, preparing you for further study and supporting the development of techniques required for independent living.
Qualifications include:
– Level 1 and 2 in Employability skills
– Level 1 and 2 Customer service
– English and Maths, Functional Skills (Entry levels to Level 2)
You will have the opportunity to undertake the following skills:
– Carpentry
– Motor mechanics
– Design, media and technology
– Sports and fitness
– Photography
– Horticulture
– Outdoor Activities
Assessments
Assessments will include exams for Maths and English Functional Skills and continuous guided work for employability/customer services.
Progression
Successful completion of this programme will give you the skills needed for work and life.
Facilities and resources
You will be taught off-site in the Wings College (a converted chicken barn outside of Abbotsham) and have access to everything the site has to offer (such as a gym, gardening area, woodwork shop and fully-equipped kitchen), as well as a relaxed, supportive teaching environment.
FAQs
Please visit the Wings website for more information and to organise a visit/chat: www.wingscharity.com/college
Study Programme
Every full-time student at Petroc will have their own Study Programme which will include:

– Your academic or vocational qualification.

– Maths and English Language development – if you have not achieved GCSE grade 4 in either of these subjects.

– Work Experience – hours will vary depending on your qualification and course level.

– Tutor Support – to support your personal, academic and professional development.

– Sustainability – helping you to identify how you can improve the sustainability of your future employment sectors.

– Personal Development Awards – developing six key areas of personal and employability behaviours to prepare you for the working world.
Starting Date : 04/09/2023
Course Code : FTB635 (2023)
Distance Learning
Why Petroc should be your first choice
Petroc offers high quality education and training across North and Mid Devon. We provide outstanding learning, excellent facilities, strong connections to employers and a supportive environment to help you fulfil your education goals and set you on your path to the career of your dreams.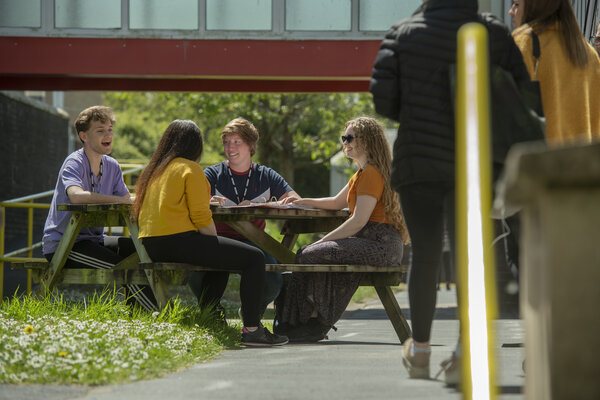 SUPPORTIVE
We offer a supportive and inclusive environment where you can flourish and feel a valued member of the college and wider community. 
INSPIRING
Our teaching spaces and facilities are some of the best in the region, providing stimulating and true-to-life learning environments. 
CONNECTED
We'll provide you with the experiences you need to be ready for employment or the next step on your educational journey.
You may also be interested in