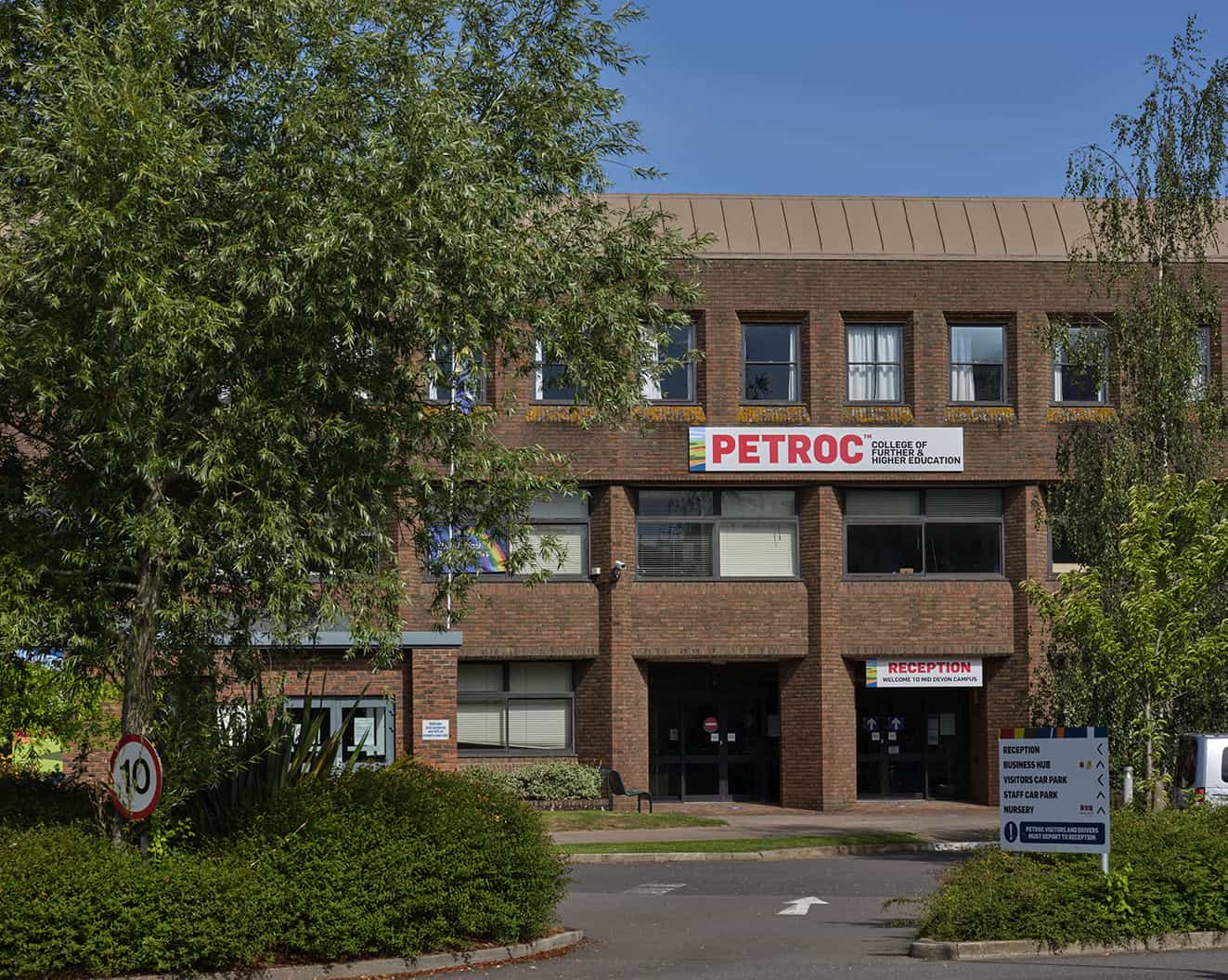 Following an extensive refurbishment in 2022, we are delighted to offer our students some amazing new facilities at our campus in Tiverton, which include:
Large relaxing social spaces and new Costa area
Digital Learning & Social Hub which includes a virtual reality/augmented reality suite, learning pods, a library and areas for communal working.
A Business Suite with a modern communal learning space, updated classrooms and computer rooms.
The Clinical Simulation Suite which provides true-to-life clinical environments where students can practice hands-on clinical skills.
Our Fitness Centre which has loads of new equipment, a new studio space, a functional training room with rubber floors and new rigs, and new changing rooms and showers.
The Construction Hub which incorporates industry-standard carpentry workshops and bricklaying and plastering stations for students.
And work is underway on the new Learner Success Hub which is a dedicated space for learners with Special Educational Needs and Disabilities (SEND). It will include new classroom and workshop spaces, a teaching kitchen and cafe, a therapy room, sensory garden, quiet rooms and independent living environments. It also has a dedicated accessible toilet and changing facilities with ceiling track and hoist.