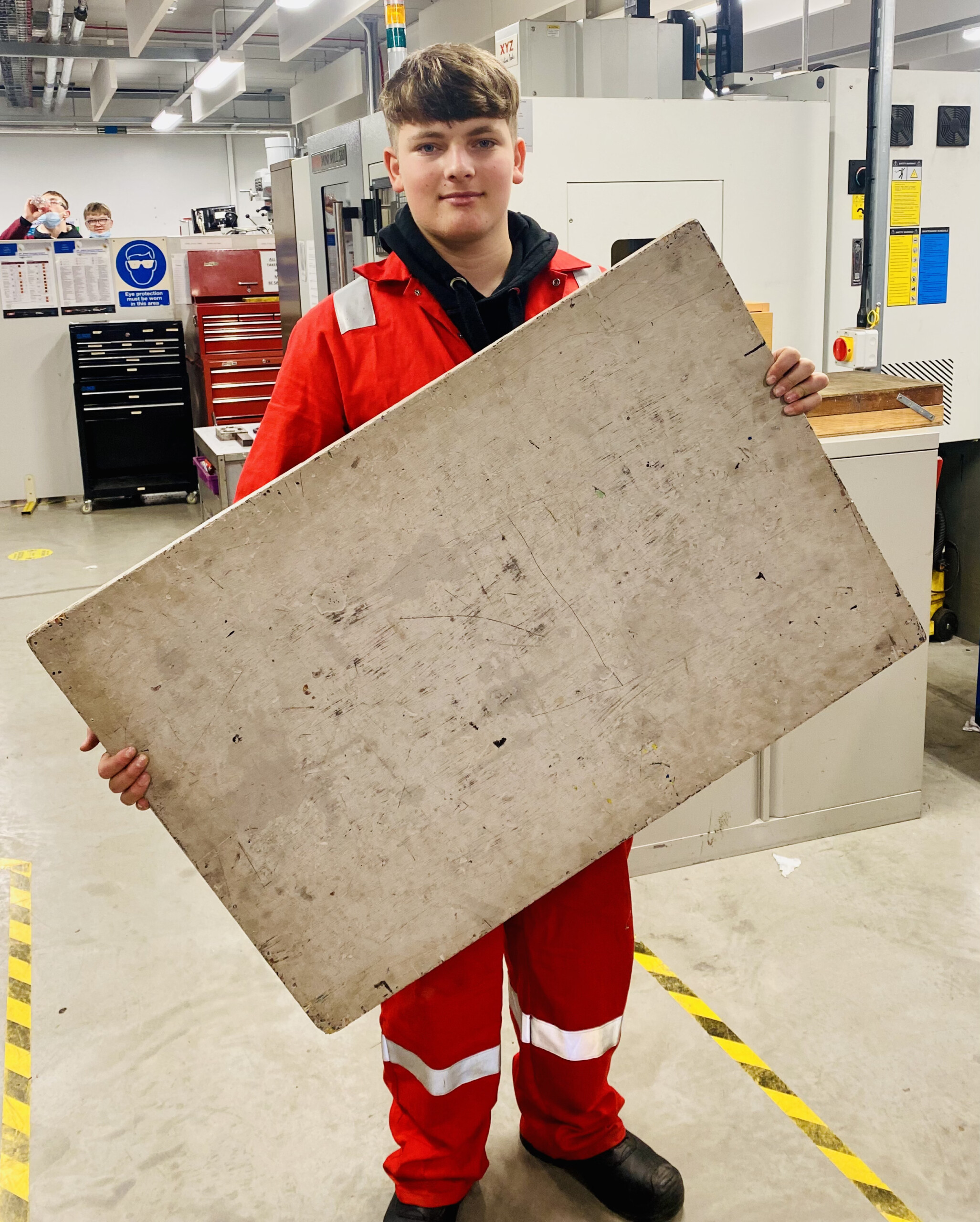 Billy went to Bideford College, and whilst there, learnt a lot about the benefits of apprenticeships and was fully supported with researching and applying for roles.
He was originally planning on going into the electrical industry but sadly due to COVID, his plans changed. Billy is now on placement with Babcock Appledore Shipyard and is really enjoying it! During his first year, he has the opportunity to try all the different trades on site, and the following two years will be spent on one specific sector he wants to focus on.
"I'm finding my placement really interesting. It's really quite fun, and I'm learning quite a lot from everyone that's there. We go in each day and have 'Toolbox Talk' where everyone gets together and we find out what we're doing for the day, then we get assigned with different people. So on Monday we could be assigned with the blacksmith then on Tuesday with the electrician.
Working out whether an apprenticeship is right for you depends on how you learn. I learn best hands-on and I'm quite a visual and practical learner. If you do an apprenticeship you get a taste of what it's like to work in an actual workplace, working with other colleagues. You're learning and you get paid for it as well so what more could you ask for?!"
Level 2 Engineering Operative (Fabrication) Apprenticeship

"I'm finding my placement really interesting. It's really quite fun, and I'm learning quite a lot from everyone that's there."
More stories from our students