Countryside Ranger – Higher Apprenticeship

This apprenticeship is aimed at those who are working in countryside management roles who are looking to increase their management, supervisory and project planning skills in the outdoor sector. This course is also an opportunity to broaden your networks and have opportunities to work in multidisciplinary teams on community projects and activities.
Countryside Rangers are found in organisations that are responsible for managing the countryside, coastline and natural environment as well as carrying out community engagement and public access works. They are be responsible for the daily management, maintenance, conservation and protection of the natural environment. They inspire people about the natural environment and encourage them to engage with their local green spaces.
Countryside Rangers organise, supervise and deliver specific land management, conservation and community engagement tasks and manage small scale projects working collaboratively both internally and externally with a wide range of partners, stakeholders, organisations and interest groups as well as creating safe environments where the public can enjoy the countryside and coastline.
When studying on this course there is a huge emphasis on fieldwork and making the most of the natural world around us. In North Devon we are lucky enough to be within the UNESCO North Devon Biosphere and have moors, coastline and countryside on our doorstep. The apprenticeship aligns with the first year of the FdSc Animal Conservation course which means students can continue their studies part-time after the successful completion of the apprenticeship. The course also includes Level 3 Emergency First Aid at Work and Level 2 Brushcutters and Trimmers qualifications.
During this apprenticeship, you will be required to learn the following knowledge, skills and behaviours:
KNOWLEDGE:
– Conservation
– Ecology
– The principles of boundary management
– The principles of access management
– Common farming practices
– Land management
– Surveys
– Countryside legislation
– Designations
– Climate change
– Sustainability
– Map reading
– Health and safety
– First Aid
– Pollution
SKILLS:
– Manage habitats
– Construct or repair boundaries
– Construct or maintain access ways, for example a path surface
– Manage vegetation
– Construct and /or maintain site furniture
– Use a range of hand tools and powered tools
– Problem solving
– Identify a range of British flora and fauna
– Undertake surveys
– Write a simple dynamic risk assessment
– Communicate effectively
BEHAVIOURS:
– Enthusiasm for the countryside and environment;
– Work ethic
– Work constructively
– Flexibility and adaptability
– Skills development
– Communication and behaviour
– Safety conscious
NB: You need to be employed to start an Apprenticeship. If you have an employer, please ensure you add full contact details of your employer within your application. If you are unable to secure employment, you could enrol on a full-time study programme and transfer to an Apprenticeship at a later date. Please apply for a full-time course as your second option. The full-time course aligned to his apprenticeship is the FdSc Animal Conservation programme.
Assessments
Assessments will incorporate a range of assessments with an emphasis on fieldwork and practical skills.
Progression
Upon successful completion, you could progress onto FdSc Animal Conservation within the University Centre at Petroc.
Facilities and resources
You will work in an Environmental Living Lab facility on campus.
Starting Date : 01/08/2023
Course Code : AB238 (2023)
North Devon campus
Starting Date : 09/09/2024
Course Code : AB238 (2024)
North Devon campus
Why Petroc should be your first choice
Petroc offers high quality education and training across North and Mid Devon. We provide outstanding learning, excellent facilities, strong connections to employers and a supportive environment to help you fulfil your education goals and set you on your path to the career of your dreams.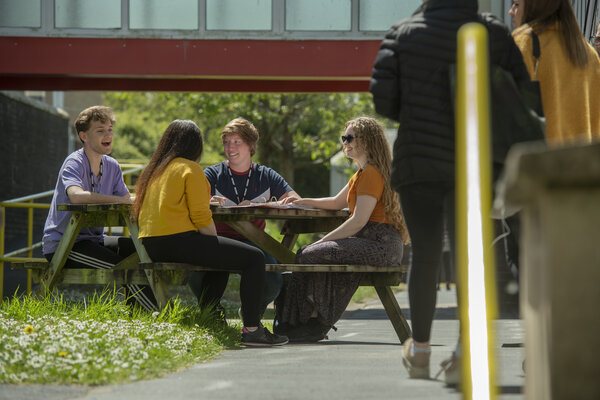 SUPPORTIVE
We offer a supportive and inclusive environment where you can flourish and feel a valued member of the college and wider community. 
INSPIRING
Our teaching spaces and facilities are some of the best in the region, providing stimulating and true-to-life learning environments. 
CONNECTED
We'll provide you with the experiences you need to be ready for employment or the next step on your educational journey.
You may also be interested in