Leader in Adult Care – Higher Apprenticeship

This apprenticeship is designed to support workers at a higher level in order that they can meet service and delivery demands as well as leading the setting workforce. Higher Apprentices will be working as managers of staff and/or services in general residential and non-residential settings. The aim of the apprenticeship is to give you the skills to manage the complex demands of running a health and social care setting to a high standard. You will develop your managerial and time management skills to be an effective leader. With this course, the components are a combined Diploma of both competency and knowledge. The course content is delivered with some taught group sessions, some online content and a high level of support to help you succeed.
The course consists of both mandatory and optional units. Optional units will specifically relate to your care setting to enable you to maximise the impact of your learning in the workplace.
Topics covered in the mandatory unit group include:
– Promoting professional development
– Championing equality, diversity and inclusion
– Safeguarding and protection of vulnerable adults
– Recruitment and selection
– Lead person-centred practice
The optional units include a wide variety of subjects:
– Managing physical resources
– Understanding how to manage a team
– Managing domiciliary services
– Leading the management of transitions
– Developing provision for family support
– Supporting individuals at the end of life
– Supporting individuals with multiple conditions and/or disabilities
The optional units combined with the core is designed to enable you to personalise this high-level qualification to the needs of your setting. You will develop transferable and relevant skills for the modern health and social care sector.
As an apprentice, you will also need to complete maths and English to a Grade 4 or Level 2 by the end of the programme, if not already achieved. (You must be able to evidence any previous grades if this is the case). Maths and English will form part of your learning programme with a mixture of online support materials and classes if needed.
Assessments
This qualification is assessed via end-point assessment which may involve a variety of methods such as written assessments or professional discussions as well as practical observations. Maths and English assessments are completed as exams.
Entry Requirements
You will need to be working as a manager of staff and services in general residential, non-residential or nursing home settings with a high level of knowledge of care provision activities. You will need to be employed for 30 hours per week or more and ideally already hold GCSE's Grade A-C or equivalent and be able to provide evidence of this.
Progression
Apprentices may progress from this programme onto further qualifications specific to their work context. A wide range of qualifications are available for use within the social care sector. Typical job titles may include Care Broker, Care Manager, Unit Manager, Line Manager, Residential Manager/Warden.
Facilities and resources
As an apprentice, you will have full access to the college facilities. We utilise online learning platforms and will show you how to access these. This enables you to study at home flexibly as well as attending group seminar sessions.
FAQs
Q: Do I have to be a manager to do this course?

A: You must have managerial responsibilities to be able to show competence



Q: What happens if I leave my employer?

A: If you move employer to a similar role within a specified time frame and your new employer is happy for you to continue with the course, then we will move with you.



Q: Is there a maximum break allowed between employers?

A: Yes, you need to be re-employed and back in work within 6 weeks.



Q: How do I know what optional units to choose?

A: Your tutor will look at your own personal requirements and guide you as to which units will be the most beneficial for you as an individual
Starting Date : 01/08/2023
Course Code : AB129 (2023)
North Devon campus
Starting Date : 09/09/2024
Course Code : AB129 (2024)
North Devon campus
Why Petroc should be your first choice
Petroc offers high quality education and training across North and Mid Devon. We provide outstanding learning, excellent facilities, strong connections to employers and a supportive environment to help you fulfil your education goals and set you on your path to the career of your dreams.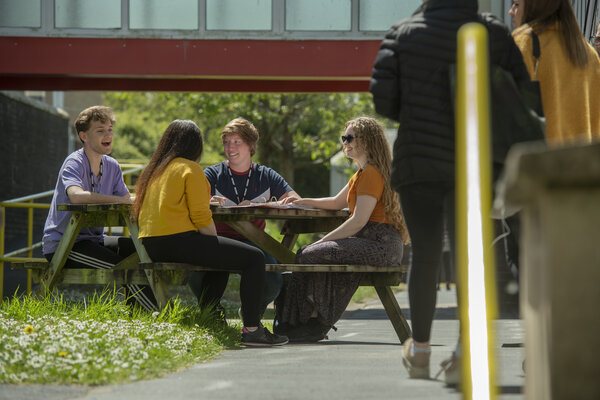 SUPPORTIVE
We offer a supportive and inclusive environment where you can flourish and feel a valued member of the college and wider community. 
INSPIRING
Our teaching spaces and facilities are some of the best in the region, providing stimulating and true-to-life learning environments. 
CONNECTED
We'll provide you with the experiences you need to be ready for employment or the next step on your educational journey.
You may also be interested in