Petroc offers a wide range of academies - including ones for STEM, Creatives, VETMED, Care, Sustainability and Law. Plus loads of sports ones too!
Our academies will enrich your studies, give you the opportunity to develop your skills, explore your passions and prepare for a wide range of highly skilled careers and university courses.
Our academies are open to everyone, but in order to join our academic-focussed academies, you need to demonstrate commitment, dedication to developing your knowledge in the subject area, and a track record of high predicted grades and a good record of achievements at school.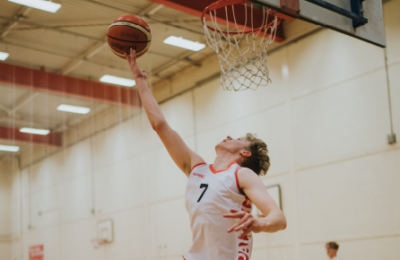 When you join our Care Academy, you'll gain a genuine insight into frontline healthcare work.
By shadowing and supporting professionals at a local hospital, you will have the opportunity to interact with patients and staff in a variety of settings - ranging from theatres to podiatry, and physiotherapy to pharmacy - enabling you to gain experience across the breadth of primary healthcare provision.
Fulfil your football playing potential in our Chelsea Foundation Football Academy Academy!
The CFCF will give you the opportunity to develop your footballing ability in a professional-style environment, coached by experienced teachers and FA qualified coaches. 
You will get the opportunity to play in the national school's league and attend coaching and development events at Chelsea's training ground!
The Construction Academy is an excellent opportunity for students to gain valuable insight into the world of construction.
There will be amazing opportunities to gain hands-on experience in community initiatives, and you'll be encouraged to take part in high-profile competitions and events such as World Skills, HIP and SPARKS.
You'll hear from guest speakers across a variety of construction sectors and learn more about how the green agenda is revolutionising this vast sector. You'll visit businesses to build your knowledge and awareness of local and national employers – and gain valuable contacts.
Creativity is central to all things. No matter where you are working or what you are doing, creativity leads to innovation - and innovation leads to a better tomorrow!
Through our Creative Academies, you can continue to develop your creativity alongside your main course.
You can choose from art, acting, contemporary choir, media or film, and whether you are an expert or a novice, we'll provide the space, equipment and support to help you add creative flavour to your time at college.
If you love a challenge and want to enhance your skills, build your confidence and support your community, then the Duke of Edinburgh Silver or Gold Award promises to take you on an amazing adventure.
Whether you are new to DofE or already have an award under your belt, push yourself further and discover all that you are capable of!
Being part of the Law Academy will offer you an exciting opportunity to participate in the 'Bar Mock Trial' - a competition involving other schools and colleges where students work together as a team to prosecute and defend cases.
You will also have the opportunity to interact with legal professionals and improve your employability skills, as well as develop your critical thinking, creativity and confidence. It's a great option for anyone considering a career in the legal profession.
The Russell Group & Oxbridge Academy is aimed at students who have applied, or may apply, for either the University of Oxford, the University of Cambridge or Russell Group universities.
It delivers super-curricular activities like writing competitions, discussions and debates. In addition, it offers expert practical advice to enhance your application and practical experience of interviews in preparation for your next steps.
This high-achieving academy would particularly suit students with a profile of grades 7-9 at GCSE and A/A* in year one of A Levels.
Find out more about the range of sports academies we offer which include football, rugby, climbing, netball and volleyball!
The Petroc STEM Academy is designed for students with a passion for science, technology, engineering or maths and who want to enhance their understanding of the scientific world.
Providing the chance to add valuable experience and skills to your CV, you'll also get to hear from guest speakers offering engaging insights into their work in the STEM sector. Recently we have invited professionals to discuss topics ranging from the quest for life beyond our planet to engineering at McLaren Racing.
You will be able to participate in events run by The Royal Institution and The Advanced Mathematics Support Programme (AMSP), as well as attend an Introduction Data Science course run by the MEI (Mathematics in Education and Industry).
Whether you are a complete beginner looking to improve your skills, or a competent surfer who wants to undertake the Surfing England Surf Instructor training, this Academy is for you!
Based on our beautiful North Devon beaches with transport, kit and experienced coaches provided, there really is no better way to enhance your student experience.
At Petroc, sustainability is integral in our approach to learning and living - and our commitment to facing the challenges of climate change is a huge part of our identity.
By joining the Sustainability Academy, you will explore the ever-evolving topic of sustainability and environmental science and discover how human exploitation of resources is altering natural processes.
You will examine positive climate actions; critically evaluate sustainable solutions; and, study global issues ranging from equality and poverty, to cities, industries and ecosystems.
You'll hear guest speakers from organisations such as Devon Wildlife Trust, Exmoor National Park and Plastic Free North Devon; embark on field trips to stunning locations including Lundy Island; and undertake practical activities to help tackle the climate emergency.
This exciting programme focuses on the work of the blue light services and is ideal for anyone considering a career in the emergency services or armed forces.
Open to all students, the Uniformed Services Academy invites you to engage in social action projects, understand the work of the emergency services and learn essential life skills as well as life-saving techniques.
You will take part in physical and practical sessions and regularly engage with serving personnel where you will learn about emergency first aid, conflict resolution, diversity, CV building, cooking, fire extinguisher training, personal banking, and much more.
The VETMED Academy is designed for students looking towards a career in medicine, dentistry, veterinary science and nursing.
You will have the opportunity to experience real 'as it happens' work placement opportunities through our prestigious partnerships with Northern Devon Healthcare NHS Trust and Health Education South West.
You'll hear from exceptional guest speakers who work in a variety of medical roles who will share their work and career pathways with you, answer your questions and discuss relevant social and current affairs topics.
There will be opportunities to take part in engaging practical sessions that go far beyond the normal A Level syllabus and you will take part in workshops covering everything from dissection to optometry.