Petroc offers a wide range of Academies - including STEM, VETMED, Marine, Care, Sustainability, Languages - and loads of sports ones too!
Our Academies will enrich your studies, give you the opportunity to develop your skills, explore your passions and prepare for a wide range of highly skilled careers and university courses.
Our Academies are open to all, but in order to join our academic-focussed Aspire Academies, you need to demonstrate commitment, dedication to developing your knowledge in the subject area, and a track record of high predicted grades and a good record of achievements at school.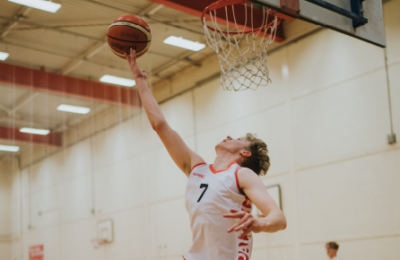 This exciting programme focuses on the work of the blue light services and inspires those involved to create safer communities.
Open to all students, the 999 Academy invites you to engage in social action projects, understand the work of the emergency services and learn essential life skills as well as life-saving techniques.
It is a practical programme providing hands-on training by local uniformed services in partnership with Petroc. The wide and varied syllabus includes emergency first aid, conflict resolution, diversity, CV building, cooking, fire extinguisher training, personal banking, and much more.
When you join our Care Academy, you'll gain a genuine insight into frontline healthcare work.
By shadowing and supporting professionals at a local hospital, you will have the opportunity to interact with patients and staff in a variety of settings - ranging from theatres to podiatry, and physiotherapy to pharmacy - enabling you to gain experience across the breadth of primary healthcare provision.
The Construction Academy is an excellent opportunity for students to gain valuable insight into the world of construction.
There will be amazing opportunities to gain hands-on experience in community initiatives, and you'll be encouraged to take part in high-profile competitions and events such as World Skills, HIP and SPARKS.
You'll hear from guest speakers across a variety of construction sectors and learn more about how the green agenda is revolutionising this vast sector. You'll visit businesses to build your knowledge and awareness of local and national employers – and gain valuable contacts.
This Academy will appeal to aspiring entrepreneurs!
You'll develop business ideas, gain essential skills and be mentored by some of Devon's finest businessmen and women.
In it, on it, near it! The Marine Academy is for adventurers and those with a passion for coastal life.
Your time will be spent enjoying a range of water-based activities in and around our beautiful local beaches where you'll be able to try out sports such as coasteering, surfing, SUPing, kayaking and extreme rock-pooling.
In addition, you will help support coastal conservation projects in North Devon's Area of Natural Outstanding Beauty (AONB) and Sites of Special Scientific Interest (SSSIs), working with local and national charities and organisations.
At Petroc, sustainability is integral in our approach to learning and living - and our commitment to facing the challenges of climate change is a huge part of our identity.
By joining the Sustainability Academy, you will explore the ever-evolving topic of sustainability and environmental science and discover how human exploitation of resources is altering natural processes.
You will examine positive climate actions; critically evaluate sustainable solutions; and, study global issues ranging from equality and poverty, to cities, industries and ecosystems.
You'll hear guest speakers from organisations such as Devon Wildlife Trust, Exmoor National Park and Plastic Free North Devon; embark on field trips to stunning locations including Lundy Island; and undertake practical activities to help tackle the climate emergency.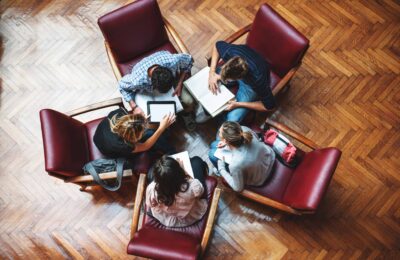 Creativity is central to all things. No matter where you are working or what you are doing, creativity leads to innovation - and innovation leads to a better tomorrow.
Whether you've decided to choose a creative course to study formally at college, or have had to make the tough decision to omit it from your plans, through the Creative Academy, you can continue to work on your art, acting, music and other creative disciplines outside of your formal subject choices. If you're already an expert, you will have a chance to further develop your skills; if you want to try something new then this is also the right place to be.
You'll have access to our bespoke performance spaces, Mac suites and art studios to add creative flavour to your time at college. The Creative Academy is open to all students at Petroc.
An exciting opportunity for students exploring subjects including English, history, philosophy, law, politics, psychology and sociology; this Academy will broaden your horizons and challenge how you see the world.
You'll examine and debate the questions of our time, develop skills of argument building and critical analysis, and will be encouraged to look closely into new ideas relevant to your field of study.
There are also opportunities to enter academic competitions such as the Tower Poetry Prize and the Appledore Book Festival short story competition.
Apart from enabling you to understand Harry Potter spells, Latin can help your English and your ability to understand text as well as give you access to many works that are not available in English.
If you enjoy puzzles of any kind, Latin will appeal to you. In fact, GCHQ likes individuals who read Latin and Ancient Greek as it is proven to help with problem-solving!
In your first year, you will learn basic grammar and vocabulary, progressing to GCSE level in your second year with a chance to take an exam - giving you an additional qualification.
Latin is essential if you want to really engage with the Ancient World but also for students of language, archaeology, history, law and science. There are no entry requirements for the Latin Academy, however, due to the nature of the subject, focus and a desire to achieve and progress are essential.
Being part of the Law Academy will offer you an exciting opportunity to participate in the 'Bar Mock Trial' - a competition involving other schools and colleges where students work together as a team to prosecute and defend cases.
You will also have the opportunity to interact with legal professionals and improve your employability skills, as well as develop your critical thinking, creativity and confidence. It's a great option for anyone considering a career in the legal profession.
This Academy is for anyone who has an interest in foreign language and culture.
If you are wanting to study a language at university, then this academy is a must, but it's also an ideal choice if you are studying a STEM subject as many universities now require students to study a language as part of their degree course.
The Academy looks at the role and function of languages in the world community through MOOCs (online courses) and short projects, whilst also helping you to develop your own language skills.
There are no specific entry requirements, but it would be useful to have studied a modern foreign language at GCSE.
The Oxbridge Academy is aimed at students who have applied, or may apply, for either the University of Oxford or the University of Cambridge.
It delivers super-curricular activities like writing competitions, discussions and debates. In addition, it offers expert practical advice to enhance your application and practical experience of interviews in preparation for your next steps.
This high-achieving academy would particularly suit students with a profile of grades 7-9 at GCSE and A/A* in year one of A Levels.
The Petroc STEM Academy is designed for students with a passion for science, technology, engineering or maths and who want to enhance their understanding of the scientific world.
Providing the chance to add valuable experience and skills to your CV, you'll also get to hear from guest speakers offering engaging insights into their work in the STEM sector. Recently we have invited professionals to discuss topics ranging from the quest for life beyond our planet to engineering at McLaren Racing.
You will be able to participate in events run by The Royal Institution and The Advanced Mathematics Support Programme (AMSP), as well as attend an Introduction Data Science course run by the MEI (Mathematics in Education and Industry).
The VETMED Academy is designed for students looking towards a career in medicine, dentistry, veterinary science and nursing.
You will have the opportunity to experience real 'as it happens' work placement opportunities through
our prestigious partnerships with Northern Devon Healthcare NHS Trust and Health Education South West.
You'll hear from exceptional guest speakers who work in a variety of medical roles who will share their work and career pathways with you, answer your questions and discuss relevant social and current affairs topics.
There will be opportunities to take part in engaging practical sessions that go far beyond the normal A Level syllabus and you will take part in workshops covering everything from dissection to optometry.