When you study Business A Level, you will learn to demonstrate the interrelated nature of business using business models, theories and techniques to support analysis of contemporary business issues and situations. You will develop your understanding of how businesses operate and how to analyse data, and study the decision-making process – incorporating ethical and environmental issues – and how important this is in the world of Business. You will also study the interrelated nature of business activities and concepts around competition and competitiveness. Other areas of the course look at how changing technology affects the business world.
You will need to have a keen interest in the business world, both in its theories and its practices.
Specific modules include:
– What is business?
– Decision making to improve financial performance
– Choosing strategic direction
– Managing strategic change
You will use non-quantitative and quantitative data including the interpretation of index numbers and calculations such as ratios and percentages.
Assessments
There are three exams of 2 hours each at the end of your course.

Question papers use a variety of assessment styles including multiple-choice, short answer, data response, essay and case studies so that you feel more confident and engage with the questions. Real-life case studies will be used wherever possible to make it easier for you to relate to.
Entry Requirements
To be accepted onto this Level 3 programme, you must hold at least five GCSEs at grade 4 or above, including GCSE Maths and English Language.
Your English Language must be a grade 5.
Progression
Possible career choices and degree choices with A Level business include management, marketing, finance, accounting, banking, retailing, manufacturing, project management and local government.



Many universities will accept Business A Level when applying for courses such as economics or business studies.
FAQs
Q: Are there any planned visits or guest speaker talks within the course?

A: During the course, there will be planned guest speakers delivering content on Marketing Mix and e-Commerce.



Q: Do students have to purchase a textbook for this course?

A: There is a Core A Level Business textbook which you will need to purchase. It is available as an e-Book for free via the Petroc Learning Resources.
Study Programme
Every full-time student at Petroc will have their own Study Programme which will include:

– Your academic or vocational qualification.

– Maths and English Language development – if you have not achieved GCSE grade 4 in either of these subjects.

– Work Experience – hours will vary depending on your qualification and course level.

– Tutor Support – to support your personal, academic and professional development.

– Sustainability – helping you to identify how you can improve the sustainability of your future employment sectors.

– Personal Development Awards – developing six key areas of personal and employability behaviours to prepare you for the working world.
Starting Date : 08/09/2023
Course Code : FTB341 (2023)
North Devon campus
Why Petroc should be your first choice
Petroc offers high quality education and training across North and Mid Devon. We provide outstanding learning, excellent facilities, strong connections to employers and a supportive environment to help you fulfil your education goals and set you on your path to the career of your dreams.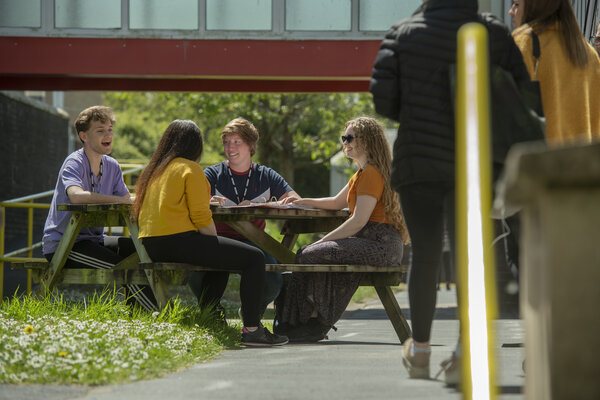 SUPPORTIVE
We offer a supportive and inclusive environment where you can flourish and feel a valued member of the college and wider community. 
INSPIRING
Our teaching spaces and facilities are some of the best in the region, providing stimulating and true-to-life learning environments. 
CONNECTED
We'll provide you with the experiences you need to be ready for employment or the next step on your educational journey.
You may also be interested in