Advances in computing are transforming the way the world works. Computer Science A Level will teach you the principles and concepts of computer science, including abstraction, decomposition, logic, algorithms and data representation. You will be encouraged to think creatively, innovatively, analytically, logically and critically.
In the first year, you will study:
– Fundamentals of Programming
– Fundamentals of Data Structures
– Systematic Approach to Problem Solving
– Theory of Computation
– Fundamentals of Data Representation
– Fundamentals of Computer Systems
– Fundamentals of Computer Organisation and Architecture
– Consequences of uses of Computing
– Fundamentals of Communication and Networking.
In the second year, you will study:
– Fundamentals of Algorithms
– Fundamentals of Databases
– Big Data
– Fundamentals of Functional Programming
– Systematic Approach to Problem Solving
– Non-exam Assessment – the Computing Practical Project
This will all include the language of programming, bits and bytes, binary, bitmap imaging, the digital representation of sound, hardware and software and Boolean algebra processing.
Assessments
Two 2.5-hour exams (40% each of A level) and a non-exam assessment (20% of A level) which tests your ability to use the knowledge and skills gained through the course to solve or investigate a practical problem.
Entry Requirements
To be accepted onto a Level 3 programme, you must hold at least five GCSEs at grade 4 or above, including GCSE Maths and English language.
To be accepted onto a two-year Level 3 programme, all entrants must hold at least a grade 4 in GCSE Maths and a grade 4 in GCSE English, as well as at least three other GCSEs at grade 4 or above. Certain subjects require a minimum of GCSE grade 6.

You will be required to achieve a grade 6 or above in Mathematics.
Progression
Degree in Computer Science, and ultimately a career as a business analyst, database administrator, games developer, information systems manager, IT consultant, multimedia programmer, SEO specialist, systems analyst, systems developer, UX analyst, web designer, web developer, or big data consultant.
Study Programme
Every full-time student at Petroc will have their own Study Programme which will include:

– Your academic or vocational qualification.

– Maths and English Language development – if you have not achieved GCSE grade 4 in either of these subjects.

– Work Experience – hours will vary depending on your qualification and course level.

– Tutor Support – to support your personal, academic and professional development.

– Sustainability – helping you to identify how you can improve the sustainability of your future employment sectors.

– Personal Development Awards – developing six key areas of personal and employability behaviours to prepare you for the working world.
Starting Date : 12/09/2022
Course Code : FTB264 (2022)
North Devon campus
Why Petroc should be your first choice
Petroc offers high quality education and training across North and Mid Devon. We provide outstanding learning, excellent facilities, strong connections to employers and a supportive environment to help you fulfil your education goals and set you on your path to the career of your dreams.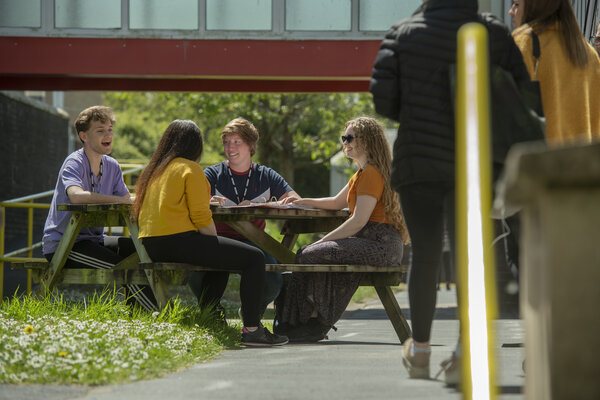 SUPPORTIVE
We offer a supportive and inclusive environment where you can flourish and feel a valued member of the college and wider community. 
INSPIRING
Our teaching spaces and facilities are some of the best in the region, providing stimulating and true-to-life learning environments. 
CONNECTED
We'll provide you with the experiences you need to be ready for employment or the next step on your educational journey.
You may also be interested in