Skills Bootcamp – Working In Health & Social Care

Skills Bootcamps are free, flexible courses of up to 16 weeks, giving people the opportunity to build up sector-specific skills and fast-track to an interview with an employer. 
Join our Health and Social Care Skills Bootcamp and explore the opportunities in this exciting industry. This program is designed to equip learners with the essential skills and knowledge needed to kickstart a successful career in the health and social care sector. With the support of local employers, we offer invaluable work experience opportunities, ranging from a minimum of 1 day in a chosen route to up to 4 days for those undecided.
During the Skills Bootcamp, you will have the chance to engage with local employers who will share their first-hand experiences of working in their respective areas. This opportunity allows you to gain insights and ask questions directly to professionals from the health and social care industry.
The course will cover the following topics:
– Emergency First Aid at Work: Learn to assess emergency situations and respond effectively. This element will be certificated by Highfield
– Care certificate knowledge: Gain knowledge of the 15 standards on the care certificate.You will complete a workbook to demonstrate your understanding and present it to potential employers.
– Skills /Baseline observations: Engage in practical activities where you will learn vital skills such as accurately recording blood pressure, temperature, and assessing patients. This session takes place in our hospital simulation suite.
– Safe manual handling: Obtain a certificate in safe manual handling to prevent injuries when moving heavy loads. This element is certificated by Highfield.
– Introduction to understanding safeguarding: Acquire essential knowledge on safeguarding patients and identifying signs and symptoms. Understand how to safeguard yourself in the process.
– Understanding specific needs in health and social care: Explore various conditions that impact service users. Utilise simulation equipment to experience these conditions and learn how to provide effective support.
– Preparation for interview/interview skills: Prepare for job interviews by gaining insights into common interview questions and understanding what employers seek in responses.
– Tutorial/academic study skills: Receive valuable support on various topics, including letter writing, job applications, and computer skills. The session will be tailored to the your individual needs.
Select from the start date/s below…
Assessments
You will be assessed using a variety of methods such as case studies, workbooks, questionnaires and practical skills.
Entry Requirements
This Skills Bootcamp involves a commitment of 72 hours taught in person at our North Devon campus.
Progression
Progression from this course includes a job interview with a local employer or use of the Skills Bootcamp to improve your responsibilities and/or prospects within your current role. In addition, you can progress on to one of our full-time Level 3 or 4 courses in Health & Social Care.
Starting Date : 18/09/2023
Course Code : PTB668
North Devon campus
Starting Date : 05/01/2024
Course Code : PTB668J
North Devon campus
Why Petroc should be your first choice
Petroc offers high quality education and training across North and Mid Devon. We provide outstanding learning, excellent facilities, strong connections to employers and a supportive environment to help you fulfil your education goals and set you on your path to the career of your dreams.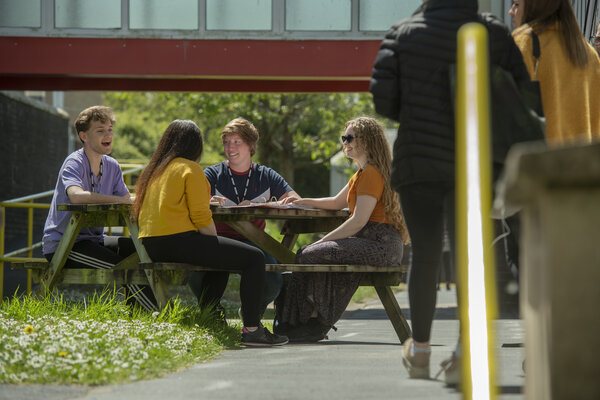 SUPPORTIVE
We offer a supportive and inclusive environment where you can flourish and feel a valued member of the college and wider community. 
INSPIRING
Our teaching spaces and facilities are some of the best in the region, providing stimulating and true-to-life learning environments. 
CONNECTED
We'll provide you with the experiences you need to be ready for employment or the next step on your educational journey.
You may also be interested in