BA (Hons) Human Behavioural Studies

A degree tells employers your capacity for research, problem-solving, critical thinking and communication skills are at an advanced level. It is the start of your career. Our honours degree programmes, enable you to apply for graduate roles, to develop your own business, or go on to postgraduate study, qualifying in a range of professions.
This is a degree with people as its focus – how they think and act and what affects the decisions they make. It is a fascinating subject with endless variety and offering richly rewarding study that will have much practical value throughout your life.
Designed to lead toward careers in education, human resources, social work, health, and crime prevention, it is a degree that appeals to people driven by a social purpose. Course modules align closely with those occupations, increasing knowledge of the client groups that you are likely to be working with in your career such as, young people, adults suffering from mental and physical health issues and the world of policing and crime.
This degree will give you the theoretical knowledge and skills to succeed in a range of professions or lead to related postgraduate study. You will also acquire skills that are key to successful team working, leadership roles, motivating others and conflict resolution.
Select from the start date/s below…
Assessments
This course uses a range of assessment methods, including a dissertation research project.
Entry Requirements
You will need to have completed a FdSc Psychological Studies or close equivalent.
Progression
Human Behavioural Studies is relevant to careers in social work, teaching, lecturing, probation, educational, occupational, or clinical psychology. In some cases you might need to take post-graduate training or study.
FAQs
Q: How much will this course cost?

A: For more information about course fees, please visit www.petroc.ac.uk/hefees



Q: Do I need to be working in the field?

A: Not necessarily – but you will need to be eligible to work with relevant groups (provide a DBS certificate or undertake one with support) and undertake work experience in a relevant field during the Foundation Degree. This could include your current job role, and can be discussed at interview.



Q: Will this degree qualify me to do social work, clinical practice, or counselling?

A: The Foundation Degree and full Honours degree can be a route into post-graduate study towards qualification in these areas, but will not qualify you automatically as a stand-alone course. Successful completion of this BA (Hons) course could make you eligible to apply for BPS accredited post-graduate courses.



Q: Is there funding for this course?

A: For most people, yes. Student Finance can answer queries about tuition fee loans and grants and bursaries to pay for living expenses and childcare. If you need support with this, please contact us on 01271 852335.
Please note: If you are only applying for a degree course at Petroc, you can do so through our website. If you are applying to more than one college or university, then you are required to apply via the UCAS application system
Starting Date : 09/09/2024
Course Code : HEB104F / BAP1 (2024)
North Devon Campus
Starting Date : 09/09/2024
Course Code : HEB104P (2024)
North Devon Campus
Why Petroc should be your first choice
Petroc offers high quality education and training across North and Mid Devon. We provide outstanding learning, excellent facilities, strong connections to employers and a supportive environment to help you fulfil your education goals and set you on your path to the career of your dreams.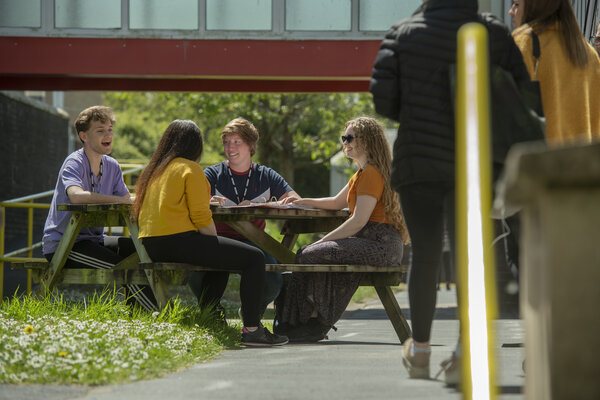 SUPPORTIVE
We offer a supportive and inclusive environment where you can flourish and feel a valued member of the college and wider community. 
INSPIRING
Our teaching spaces and facilities are some of the best in the region, providing stimulating and true-to-life learning environments. 
CONNECTED
We'll provide you with the experiences you need to be ready for employment or the next step on your educational journey.
You may also be interested in